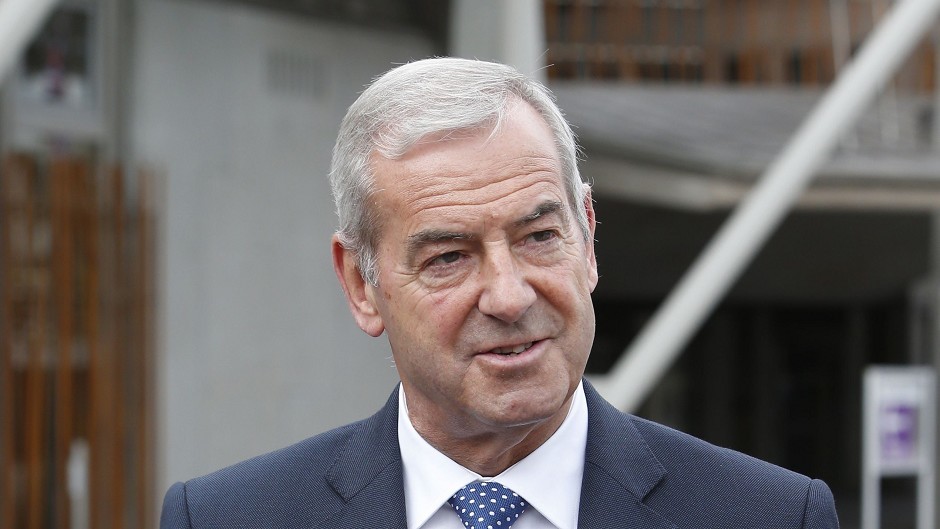 Lord Smith of Kelvin is taking on another top business role after Scottish finance giant Alliance Trust chose him to become its next chairman.
Dundee-based Alliance said yesterday he was expected to take up his new duties on February 1.
He replaces Karin Forseke, whose departure from the boardroom team was announced in November.
She stepped down on January 1 after saying it was the "right time" to go.
Non-executive director Gregor Stewart is currently fulfilling chair duties on a temporary basis and will become deputy chairman.
Lord Smith chaired the Smith Commission cross-party talks on strengthening the powers of the Scottish Parliament within the UK.
He was also chairman of the organising committee behind the Glasgow 2014 Commonwealth Games.
The chartered accountant has since the start of last year been chairman of Forth Ports, helping to drive growth at the company which runs the ports at Grangemouth, Leith, Dundee, Methil, Rosyth, Burntisland and Tilbury in London.
He is also currently chairman of Edinburgh-based UK Green Investment Bank – the specialist funding organisation being sold off by the UK Government – and engineering group IMI.
Past roles include spells as chairman of both Glasgow-based engineer Weir Group and Perth-headquartered utility SSE, as well as a non-executive director of South Africa's Standard Bank Group.
Between 1996 and 2002 he was chief executive and then vice-chairman of Morgan Grenfell Asset Management, which became Deutsche Asset Management and was at the time the largest pension fund manager in the UK and the leading asset manager in Germany.
Alliance, which has looked after people's cash since 1888 and last reported assets worth a total of more than £3.3billion, said his direct knowledge of investment management was "particularly attractive" as was his previous experience of private-equity investing, where he began his career in finance.
Lord Smith said: "I am looking forward to getting started and playing my part in delivering the changes that are necessary to return the trust to the levels of performance upon which it has earned its reputation and success."
Senior independent director Alastair Kerr also stood down on January 1, with fund management veteran Karl Sternberg taking over that role and leading the search for a suitable external candidate to become permanent chairman.
The firm's chief executive, Katherine Garrett-Cox, has also been demoted from the main board as part of an overhaul of the business prompted by activist shareholders.
Other changes included chief financial officer Alan Trotter quitting the group in order to "continue his career in a publicly-listed company elsewhere", and new independent boards for subsidiaries Alliance Trust Investments and Alliance Trust Savings.
Reducing costs is a key element of the restructuring, with a £6million savings target laid down for this year.