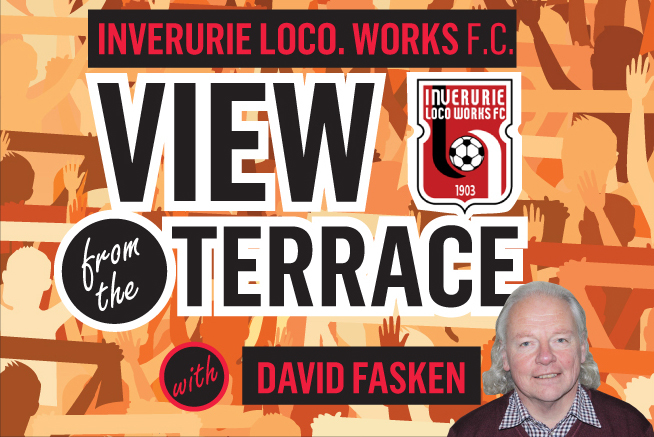 I think everyone at Harlaw Park appreciated the Friday evening inspection at Harmsworth Park in Wick which resulted in an early announcement of the postponement of last Saturday's match.
That allows both players and supporters time to re-arrange weekend arrangements and that includes invoking the contingency plan to avoid the alternative dreaded shopping with "she who must be obeyed"! Thank you to Wick Academy F.C.
Interestingly, I note that Aberdeen Grammar Rugby Football Club's match with Kelso, also on Saturday, was called off "….due to the treacherous road conditions". I don't know if Poynder Park was playable, but it does appear that travel conditions took precedence. Perhaps that is another lesson football can take from rugby, especially when lengthy journeys are involved?
I also noted this past week that the SFA. propose to experiment with video evidence to assist the referee with borderline decisions over the next couple of seasons. This appears to be broadly welcomed and I cannot help but reflect on how times have changed…
At a game in Yorkshire back in 1929 (and no, I wasn't at it!!) the referee awarded a free-kick for dangerous play inside the penalty area. The attacking players asked the referee if the free-kick was direct and he was honest enough to admit he didn't know, but that he would check the rule-book when he got home.
The ball was driven straight into the net and a goal awarded. On the following Monday the Club Secretary received a letter by post which stated: "I find the goal allowed for dangerous play was not a goal. The result was, therefore, a 1-1 draw, instead of your team having won 2-1".
Could this not be the way forward? Going back to the past? At least it would give the referee plenty of time to reflect. I don't think Inverurie Loco. Works Club Secretary, Billy Thomson, would appreciate the effect on his blood pressure if he was the recipient.