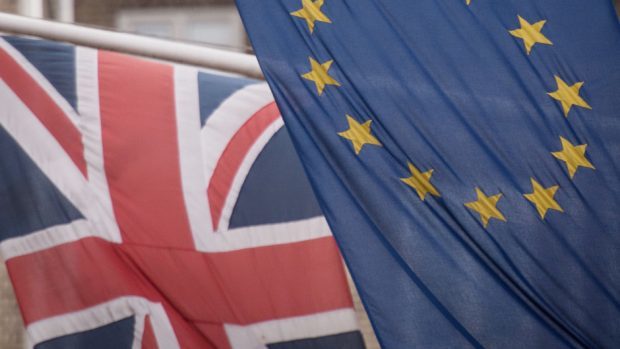 Nearly two thirds (58%) of Britain's "captains of industry" feel their businesses are already hurting as a result of the UK's decision to quit the European Union, a study has found.
Almost one third (31%) said Brexit had made no difference to their company and just 11% reported a positive impact.
The annual Ipsos MORI Captains of Industry survey questioned chairmen, chief executives, managing directors, chief operating officers, financial directors and other senior bosses at the top 500 companies by turnover and the top 100 by capital in the UK.
Interviews were mostly carried out face to face between September and December last year, just as Prime Minister Theresa May was preparing her strategy for taking Britain out of the EU.
Two thirds (66%) of business leaders said they believed prospects for their companies would be more negative post Brexit, with only 13% saying last year's referendum vote would have a positive impact.
However, the data suggests this could improve in the long term, with nearly one-third of those interviewed (32%) expecting a positive impact on their business in five years' time and 45% predicting a negative impact.
More than eight out of 10 (84%) agreed or strongly agreed their firms' prospects hinged to a large extent on "how well the UK Government handles Brexit negotiations"
Worryingly, half of those interviewed had little or no faith in the ability of the government to negotiate the best deal possible for Britain's businesses
More than two-thirds said they had already taken action in response to the Brexit vote, with 14% of these either putting contingency plans in place or analysing the impact of different Brexit outcomes, and one in 10 planned to move business outside the UK.
The biggest Brexit issues for bosses included red tape, movement/access of skilled labour, free trade and the single market, passport rights and immigration.
Ipsos MORI chief executive Ben Page said: "Our annual survey of FTSE 500 business leaders provides a unique insight into what the business world is thinking ahead of Brexit.
"Unfortunately, it looks like business in this country is already feeling the pain of the economic upheaval of leaving the EU."
But another new report suggests the UK could be the fastest growing economy among the G7 nations to 2050, with average annual growth of 1.9% after Brexit.
The World in 2050 study by professional services firm PwC predicts the UK will fall from 5th to 9th place in global economy rankings by 2050, but benefit from a relatively larger projected working-age share of the population than most other advanced economies.
PwC chief economist John Hawksworth said: "Our relatively positive long-term growth projection for the UK is due to favourable demographic factors and a relatively flexible economy by European standards.
"However, developing successful trade and investment links with faster-growing emerging economies will be critical to achieving this, offsetting probable weaker trade links with the EU after Brexit."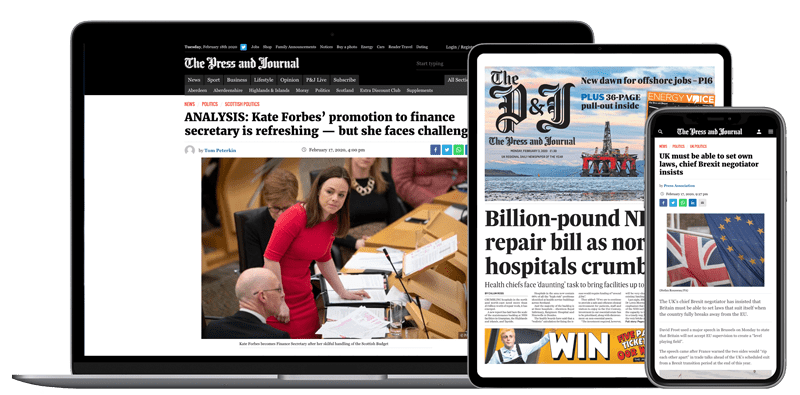 Help support quality local journalism … become a digital subscriber to The Press and Journal
For as little as £5.99 a month you can access all of our content, including Premium articles.
Subscribe