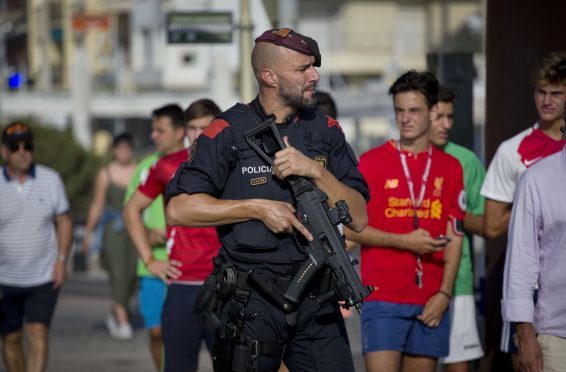 Terror attacks in Spain shook the European markets, sending airline, hotel and travel agency stocks into the red amid fears of a pending drop in tourist numbers across the continent.
Investor jitters dragged London's blue chip index down, which slid 0.86% or 63.89 points to 7,323.98.
British Airways owner International Consolidation Airlines Group (IAG) was among the worst-performing stocks, down 12.5p to 611.5p while travel agency TUI dropped 9p to 1,325p and low-cost carrier easyJet fell 11p to 1,290p.
The tragedy also impacted the share price of Intercontinental Hotels Group, which fell 64p to 3,924p.
FTSE 250 stocks were also hit by the sell-off, with Thomas Cook down 0.6p at 124.2p and Wizz Air falling 16p to 2,850p.
In currency markets, the pound fell nearly 0.2% versus the US dollar to 1.284, and 0.3% versus the euro to 1.093.