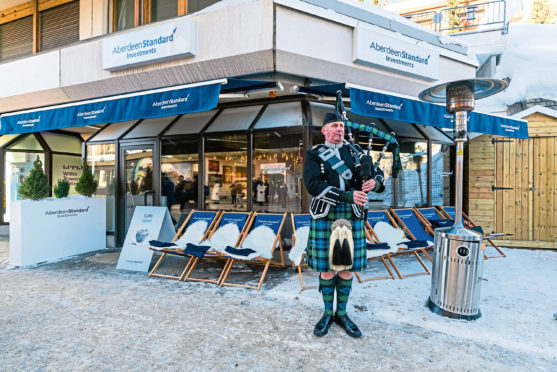 The 2019 World Economic Forum (WEF) got under way in Davos, Switzerland, yesterday.
Powerful figures from the world of business are in the ski resort, rubbing shoulders with royalty, political leaders and celebrities, to discuss the most pressing issues facing the planet.
Among them is Aberdeen-based entrepreneur Martin Gilbert, co-chief executive of Scottish financial services giant Standard Life Aberdeen, who has about 30 meetings arranged during the three-day gathering.
The annual forums are a key fixture in the calendar for Mr Gilbert, who was quick to snap up one of the free bobble hats dispensed from a hole in the wall as speakers and delegates gathered for the 2019 event.
He said: "Much of the discussion in Davos is about trade tensions, the US shutdown and the outlook for the global economy.
"The sell off in risk markets in Q4 certainly suggest investors are anticipating a slowdown.
"In my experience, markets are typically a good forward indicator. Certainly the tone from the US Federal Reserve has changed, with the three interest rate hikes once anticipated now likely to be one or two or even none.
"There is no doubt markets are going to be more volatile and, therefore, it is increasingly important to undertake fundamental research before investing.
"Quantative easing taps that have indiscriminately supported asset prices for the past few years have been turned off."
WEF is a "unique" forum and "great opportunity" for networking, he said, adding: "There are many famous people in Davos but one star attraction that makes me smile is our piper, Stuart Samson, who plays outside our cafe and attracts lots of attention."
The findings of PwC survey unveiled in Davos yesterday show the world's business chiefs are generally bullish about corporate prospects and recruitment, despite a jump in the number of chief executives expecting global growth to decline.
PwC said growing uncertainty among UK CEOs about where to expand offered an opportunity for fresh investment following Brexit.
Kevin Ellis, chairman and senior partner, PwC, added: "We're at a pivotal moment in economic and political history. Now more than ever, CEOs have the chance to reset the narrative on the role of business in society and build trust."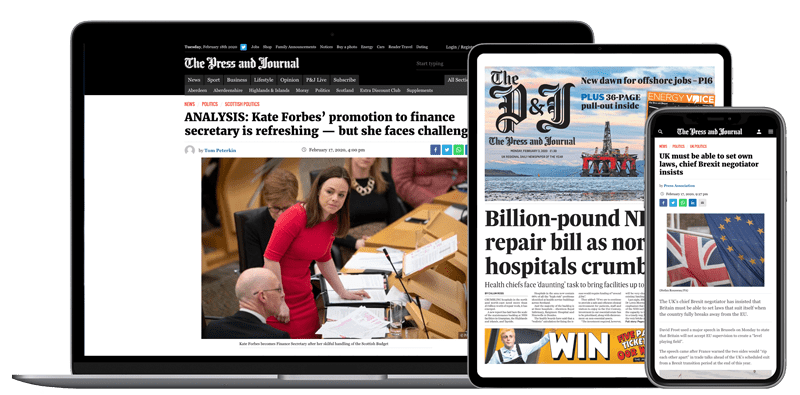 Help support quality local journalism … become a digital subscriber to The Press and Journal
For as little as £5.99 a month you can access all of our content, including Premium articles.
Subscribe