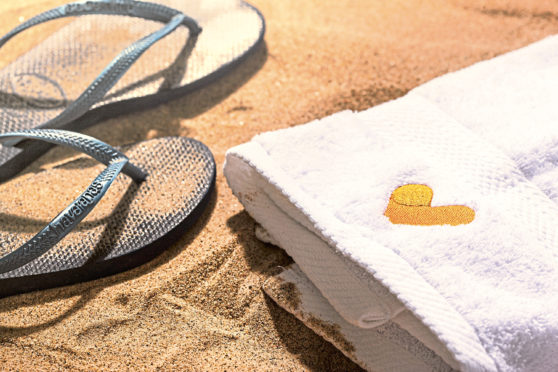 Thomas Cook suffered a fresh blow yesterday, when a leading credit rating agency warned the travel giant may struggle to meet its financial commitments.
But shares in the company jumped more than 2% after it revealed it had received a "highly preliminary and unsolicited" indicative offer from private-equity group Triton Partners for its northern Europe business, comprising its tour operator and airline in Norway, Sweden, Finland and Denmark.
Thomas Cook said it was now mulling this offer alongside an ongoing strategic review of its group airline.
It said it had received multiple bids, including for the whole and parts of the airline business, and would consider these with the aim of "maximising value" for all shareholders.
The company added: "There can be no certainty that a transaction will be concluded with Triton Partners. Thomas Cook Group will make a further announcement as appropriate."
The latest news of potential disposals came just hours after Standard & Poor's (S&P), one of the world's biggest credit rating agencies, delivered a bleak assessment of Thomas Cook's prospects.
Downgrading the travel firm to a CCC plus rating, from B minus, S&P said half-year results posted by the company last week were "materially weaker than we had previously expected".
S&P added: "We believe the group's ability to keep meeting its financial commitments in the medium term will be challenged and depend on favourable business, financial, and economic conditions outside of its control.
"The negative outlook reflects the possibility that amid soft trading conditions Thomas Cook's performance could continue to deteriorate, weakening earnings, cash flows, and liquidity."
There is a "material likelihood" of Thomas Cook's suppliers tightening their payment terms, the rating agency said, adding: "We believe the group's ability to absorb this working capital-related liquidity pressure would be limited."
While the potential sale of its airline business could help improve Thomas Cook's financial woes, this could be hard to achieve due to current overcapacity in the sector, with both the valuation and timing of such a deal "very uncertain", S&P said.
However, S&P said full access to a recently agreed £300 million credit facility "should provide some temporary liquidity headroom".
Thomas Cook is one of the world's leading leisure travel groups, with 21,000 employees and sales of £9.6 billion in the year ended September 30 2018.
It operates in 16 markets, providing services to more than 22m customers annually.
Shares in the group tumbled 16% last week after the company reported first half pre-tax losses of £1.5bn and warned over its full-year performance.
The group blamed Brexit uncertainty for its financial woes, saying customers had pushed back their holiday plans.