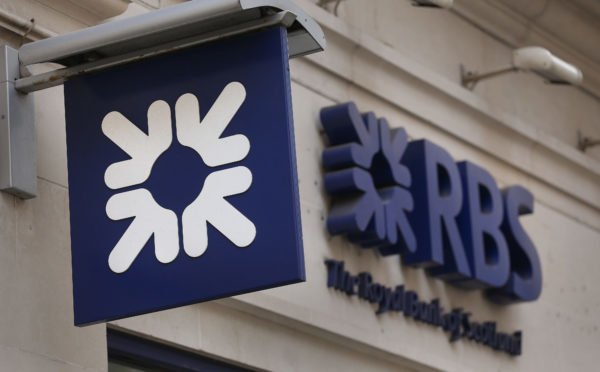 Shares in Royal Bank of Scotland (RBS) surged nearly 5% to 120.45p despite a sizeable shareholder revolt at the group's annual general meeting today.
Financial services firms including RBS and Barclays – up 12.7% at 110.18p even after a 42%-plus plunge in first quarter profits – enjoyed a bounce in their stocks as more parts of the world eased Covid-19 lockdowns, helping the FTSE 100 up 156.75 points, or 2.63%, to 6,115.25.
Nearly 10% of RBS shareholder votes cast virtually in response to the banking giant's 2019 executive pay awards opposed the deals, which included a £4 million-plus payout to former chief executive Ross McEwan, with a similar number rejecting the overall remuneration policy.
Current boss Alison Rose said RBS, which will change its name to NatWest later this year, had lent around £1.4 billion to small businesses under the UK Government's coronavirus interruption loan scheme and helped more than 190,000 customers with three-month mortgage repayment holidays. "We believe we are doing more than any other bank," she added.
Brent crude oil was up by 7.3% at $24.4 per barrel, as of 6pm.