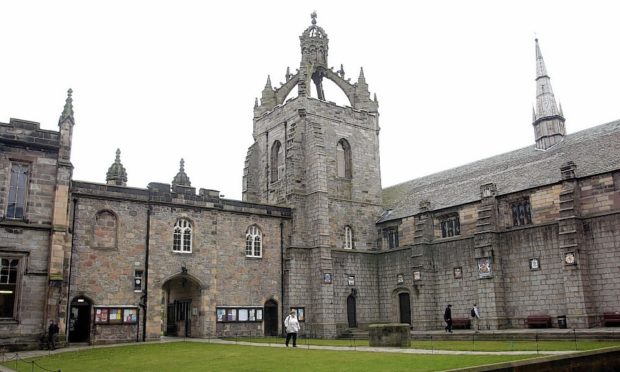 An anti-abortion group has filed a lawsuit against Aberdeen University and its student association, after it was refused permission to start a society around its members' beliefs.
The Aberdeen Life Ethics Society (Ales) said its application was rejected as part of the Aberdeen University Students' Association (Ausa) policy not to give racist, fascist or otherwise offensive speakers a platform to share their views.
But Ales claims this is in violation of human rights law and has lodged papers at the city's sheriff court alleging it is being unfairly discriminated against.
The group said its application for society status was rejected in October and its subsequent appeal to university bosses was passed back to Ausa.
Ales then raised two motions within the student council to overturn the decision and these were both defeated.
A statement released by the group said: "It was disconcerting to watch our fellow students affirm and uphold our legal disenfranchisement, but it serves as proof that student democracy at Aberdeen is broken, serving only to insulate students from dissenting opinions.
"At this point, all good faith avenues for resolution have been exhausted and Ales is now forced to turn to the legal system for restitution and vindication. "
Alex Mason, from Ales, said: "The pro-life position may be an unpopular minority opinion on this campus, but it is fully protected by law.
"The right to speak freely must be equally applied to all students, not just to those who already agree with the majority opinion."
A spokeswoman for Ausa was unable to comment on the legal action, but said: "Ausa's board of trustees reviewed the matter and after deliberations, Ales was invited to re-apply for affiliation as an Ausa society, with the reassurance that the application would be treated in the same way as any other.
"However to date no application has been received."
An Aberdeen University spokesman said: "The university is an inclusive community and recognises different beliefs, values and cultures.
"Student societies and clubs sit with the Aberdeen University Students' Association."