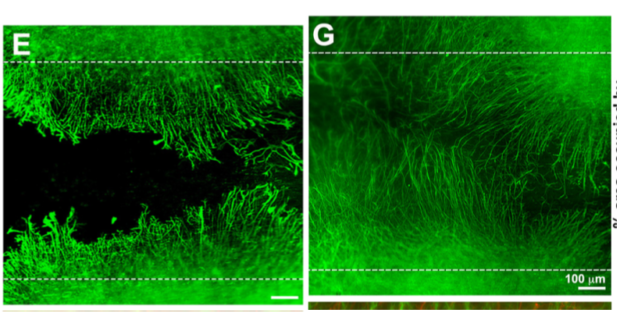 Medical researchers at Aberdeen University have made an "exciting discovery with tremendous potential" which they hope could vastly improve treatment for people with spinal injuries.
Scientists have developed a new way to repair damaged spinal nerves, and their labours have already yielded promising results.
Laboratory rats with spinal injuries have displayed improved mobility, following the team's special treatment
Dr Wenlong Huang, Dr Derryck Shewan and Dr Alba Guijarro-Belmar from the university's institute of medical sciences have found that significant regrowth of injured spinal nerves in rats can be achieved by activating specific molecules in the nerve cells.
In humans, spinal cord injury can lead to conditions as severe as paralysis.
The molecule, called Epac2, has never before been found to enhance nerve growth following a spinal cord injury, for which there is currently no cure.
However, in their study, which has been published in the Journal of Neuroscience, the researchers created a model of human spinal cord injury in rat nerve cells in laboratory conditions.
After attaining success, the team subsequently injected "hydrogel", designed to activate Epac2 into rats with spinal injuries, and found they showed a significant improvement in their ability to walk.
Dr Huang said: "At the moment, there is no cure for spinal cord injury, so our mission is to find better strategies to help the injured spinal nerves to regrow.
"The use of self-assembling hydrogel technology in spinal cord injury is relatively new, and if it were to be used by neurosurgeons, could provide a more precise and less intrusive treatment than traditional invasive surgery."
He added: "Our research found that by targeting Epac2, we could potentially improve the mobility of rats with spinal injury.
"This is an exciting discovery with tremendous potential for the future treatment of spinal injury patients."
The International Spinal Research Trust partly funded the research, which was also supported by the Scottish Rugby Union.
Mark Bacon, executive and scientific director of the trust, said: "Repairing the damaged spinal cord remains one of the greatest challenges in medicine.
"Discoveries such as this are paving the way for effective treatments that one day will help restore functions many of us take for granted."