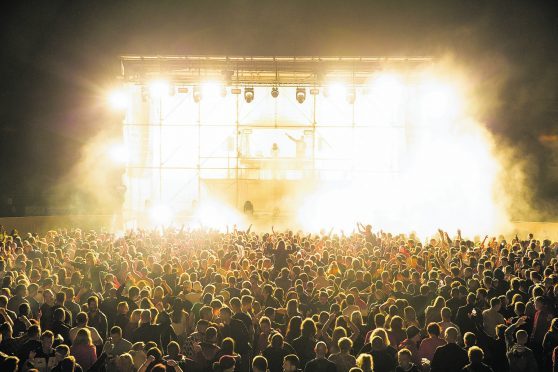 Just days after the mud has dried out on the boots of those who attended this year's sell-out Belladrum Tartan Heart Festival, music lovers from the Highlands and beyond will be pulling them on again, this time for Groove Loch Ness.
Known as Scotland's nightclub under the stars, the outdoor festival is being staged again this year following overwhelming positive feedback from last year's inaugural event which saw a raft of international DJs help transform farmland at Dores, overlooking iconic Loch Ness, into a big non-stop musical party zone.
Taking place on Saturday, August 20, from 2pm onwards, the impressive line-up of acts include DJ and acclaimed producer Duke Dumont, German DJ Alexander Ridha, better known by his stage name Boys Noize, Grammy-nominated DJ/producer Mark Knight, Glasgow-based Optimo and hot new production/DJ duo Camelphat.
There will also be a tented arena at this year's event which will include sets from Leon Vynehall, Dan Shake, Moxie, State of Grace, B2B, Let Us Play, Craigie Cartell and Hector's House.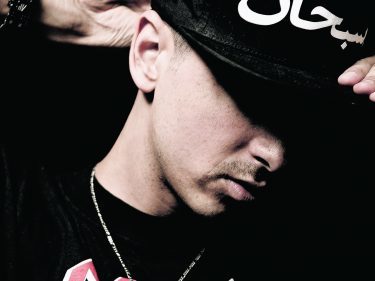 Festival organiser Dougie Brown said: "We didn't want to change much at the festival after the success of last year's event, but one of the main areas of feedback we received was that a bigger, covered second stage would improve the flow of the festival so we are happy to announce that this will be happening at Groove this summer."
Also recently announced was news that Leftfield, regarded as one of the electronic music world's greatest acts, will be the special guest for the one-day festival. Now led solely by founding member Neil Barnes, Leftfield delighted fans by releasing new music last year in the form of their third studio album The Alternative Light Source.
Dougie said: "We are delighted to announce Leftfield as our special guests; there is no arguing the impact they have had on the electronic music world and their set is guaranteed to be a highlight of the festival."
For many local music fans, one highlight will be the special tribute being paid for local Filth DJ Ross Lyall, who died earlier this year. Ross was a great friend, sounding board and confidant to the Groove team and is sorely missed by all involved in the festival.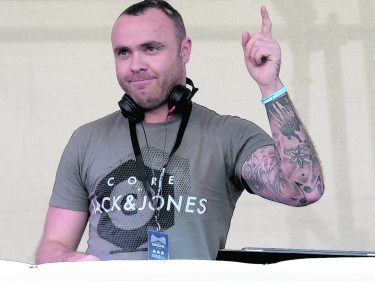 Andrew McGibbon, Ross' Filth DJ partner, will be playing a special set on the main stage in memory of his friend.
Andrew said: "Last year, Ross and I were delighted to be a part of Groove. I clearly remember a moment when we stopped and took a minute to take in the atmosphere and the sights around us and really appreciate what we were experiencing. Sadly we won't have a chance to do that again, but I'm delighted that Groove have made this gesture and giving us the chance to celebrate Ross and his massive effect on so many people's lives."
The Filth set will take place before Boys Noize take to the stage in what will be an emotional but very fitting tribute to Ross and the huge impact he had on the local dance scene in the north of Scotland. Festival organisers have said that Diabetes UK, which Ross was a dedicated fundraiser for, will be the festival's chosen charity this year with collections being taken throughout the festival site.
Ticket buyers on www.skiddle.com also have the option to add a donation at the time of buying tickets to the 2016 event. Tickets for the festival, which also has a camping option, are available from www.groovelochness.co.uk or by contacting: 0844 884 2920.