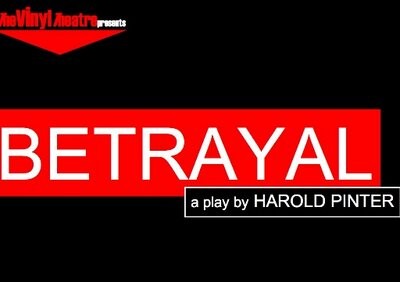 In Harold Pinter's theatrical exploration of extramarital affairs, Betrayal, the audience is placed in uncomfortable territory.
When an affair draws on for more than seven years, at what point does normal home life become the transgression?
It's a complex question which is explored to excellent effect in The Vinyl Theatre's production now on at Aberdeen's Lemon Tree Studio.
At its heart, Betrayal is an exploration of lives turned inside out, inviting us to watch the story unfold in reverse – beginning at the final crossroads, and then winding back to the initial spark of lust.
For all the tangled web the central love triangle of characters have caught themselves in, each individual is cast adrift, following their own motivations and slowly diminishing dreams.
At the apex of the triangle, Emma – played by Shirley Torrie with great dexterity and pathos – has the signs of this conflict written across her face, but with a coyness that makes us occasionally second-guess her; while Tim Tricker's Jerry is both joyously endearing yet frustratingly naive.
And in the role of the bullish Robert, actor-director Jamie Drummond gives a wonderfully complex portrayal, somehow achieving a certain charm in his bullishness.
Wherever your loyalties lie by the end, it's a thought-provoking ride that makes for compelling viewing.
Betrayal runs at the Lemon Tree until Saturday