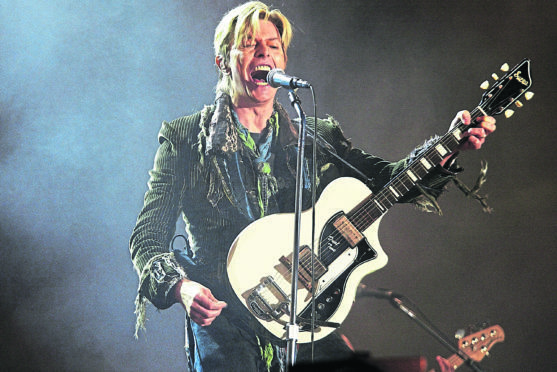 The death of David Bowie hit Irish musician and actress Camille O'Sullivan hard, but now she is ready to celebrate his music in a special tribute show during the True North festival.
"I know how much I miss him and people miss him on social media. I feel closer to Bowie while singing his music," said Camille.
"I'm a performer and I inhabit songs so I'm in the moment."
Aberdeen's True North festival features interesting and exciting artists from the contemporary music industry.
The music festival, which takes place in the city from September 20-23, showcases the next generation of talent, celebrating the influential voices of the industry, and is a chance to see musical success stories.
The cutting-edge festival started in 2015 and is now highly regarded as a cultural event. A chance to enjoy the wide variety of musical talent and opportunities in the city, the festival welcomes performances, events and workshops for all ages.
In previous years, True North events have paid homage to the work of artists Neil Young, Kate Bush and Fleetwood Mac. A major highlight is the concert celebrating a legendary artist. For the festival this year, Camille has created Lady Stardust, a specially-curated concert for one night only.
"I'm delighted to be invited to be a part of the festival," said Camille.
"I am such a big fan of David Bowie but I haven't really approached his music since he died – I was so gutted.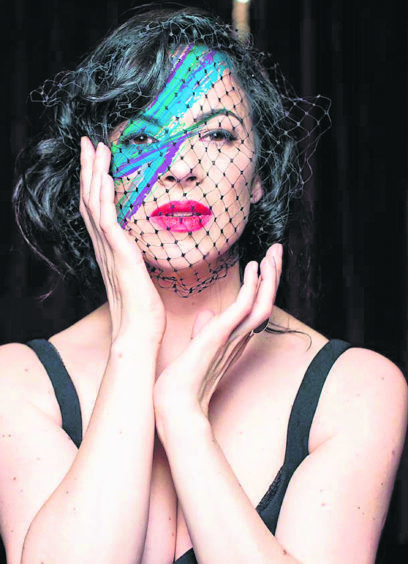 "I used to hear his music through the walls of my sister's bedroom."
Joining Camille on stage at His Majesty's Theatre on Sunday September 23 for the concert will be a line-up of some of her friends. Camille convinced Game of Thrones star Aiden Gillen to take part in the Bowie celebration, as well as Paul Noonan, Duke Special, Cathal Couglan, Christopher Green, Eliza Carthy and Kathryn Williams.
"I have chosen people I admire and who I think are pretty brilliant people," said Camille.
"They will make it a magical evening."
The work of Bowie will be reinterpreted by the various artists, taking the audience through some of his well and lesser known music. Each artist will put their own reimagining on the original pieces in homage to the great and celebrated Bowie, the writer of iconic hits such as Life On Mars, Space Oddity, Changes, Oh! You Pretty Things, Starman, Heroes and Rebel Rebel.
"I'm not a stalker fan of many people, but Bowie was the first two records I got," said Camille.
"I was listening to incredible music. I didn't really know pop.
"He was such a massive figure and his music was so transforming.
"He was ahead of his time."
Ben Torrie, Aberdeen Performing Arts' director of programming and creative projects, said: "This is sure to be an unforgettable evening with this fantastic line-up of top talent celebrating the music of one of the industry's biggest stars.
"David Bowie has such a rich catalogue of amazing songs for Camille and co to explore and reimagine, and I know they'll produce something really special for True North."
Camille, who previously had a career as an architect and portrait painter before discovering music, has gained an international reputation for her interpretations of songs by artists such as Radiohead and Nick Cave. The Irish and French singer and actress is renowned for her theatrical performances, so Lady Stardust is sure not to disappoint.
"It is a love letter to the most incredible artist, full of music, drama, theatre and love," said Camille.
"You've got to dress up for the evening. Dress up in any era, but dress up and look glam."
Audiences can also look forward to Scottish indie rock band Glasvegas who will be joined by the Van T's at The Lemon Tree on Sunday evening, a DJ set with Mull Historical Society, Emma Woods and Vic Galloway on Saturday and Glasgow quartet Mogwai at His Majesty's Theatre on Saturday night as part of the festival.
Lady Stardust will take place at His Majesty's Theatre on Sunday September 23 as part of the True North festival. See www.truenorthfestival.co.uk for details.