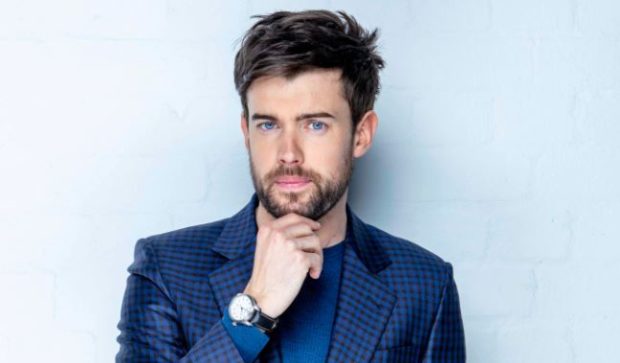 Jack Whitehall likes to begin live shows with a bang.
Take the way he started the show on his last arena tour. "I love a big entrance," the comedian explains.
"So last time I came on stage on a horse. In the first show, it relieved itself on stage as soon as it came on. The audience were in absolute hysterics – especially as I had to clean it up before I could start the show.
"Because it was so funny, I thought, 'We need that to happen every night. Either we feed the horse extra before we come on or we plant a number two on stage.'
"We opted for the latter and every night it got a huge laugh. The downside was, I also had to clean it up every night!"
You can expect similarly hilarious moments from Jack's new show, Stood Up, which is stopping off in Aberdeen tonight at P&J Live.
Having been away from the stand-up arena for a while making movies and TV shows, Whitehall is very happy to be back doing what he adores above all else.
Most recently seen in Lasse Hallstrom's film The Nutcracker and the Four Realms, opposite Keira Knightley, Helen Mirren, and Morgan Freeman, in the second series of Bounty Hunters (which he co-wrote), in Amazon series Good and as the first-ever guest host of The Graham Norton Show, the comedian outlines why stand-up gives him such a buzz. "I love the rapport you get with a live audience," he said.
"It's great that I've built an audience over the years. It's very exciting that they know me and have seen the progression of my stand-up. They shout things out and that becomes part of the show.
"I love the thrill of stand-up – it's really immediate. It's so exciting to be able to go on and get an instant reaction from the audience. I also love the fact that anything can happen – it is different every single night. You can change things on the spur of the moment. You're totally in control."
Jack has also revealed what subjects he will be addressing in Stood Up.
He said: "You're always reflecting on what's going on in your life. I've been travelling a lot with my dad recently, so I'll be talking about going around the world with him.
"I'll be discussing stuff about being in America, too, and how different I find that from the UK. I'll also be talking about the sensitivity of the world at the moment and how it is very easy to cause offence and end up in trouble. Skirting that line can be very difficult."
He also discloses that he may tackle the hottest topic in British politics at the moment – Brexit.
"I'm trying to find some fun in Brexit, but it's quite hard. It's like a dirty word. The whole audience clenches up when you mention it. That's a challenge in itself. How can you do Brexit material and make people laugh about it?"
The comedian will, of course, also be dreaming up another grand entrance.
He said: "This show will definitely have some party tricks. In my first arena show, I came on stage on a Segway, and then the next time it was a horse. So God knows how I'm going to top that!
"Without wishing to give what I do any higher meaning, I think it's really good to be distracted and laugh like an idiot for two hours."
Jack Whitehall is performing in Aberdeen tonight at P&J Live. Tickets are available from www.jackwhitehall.com