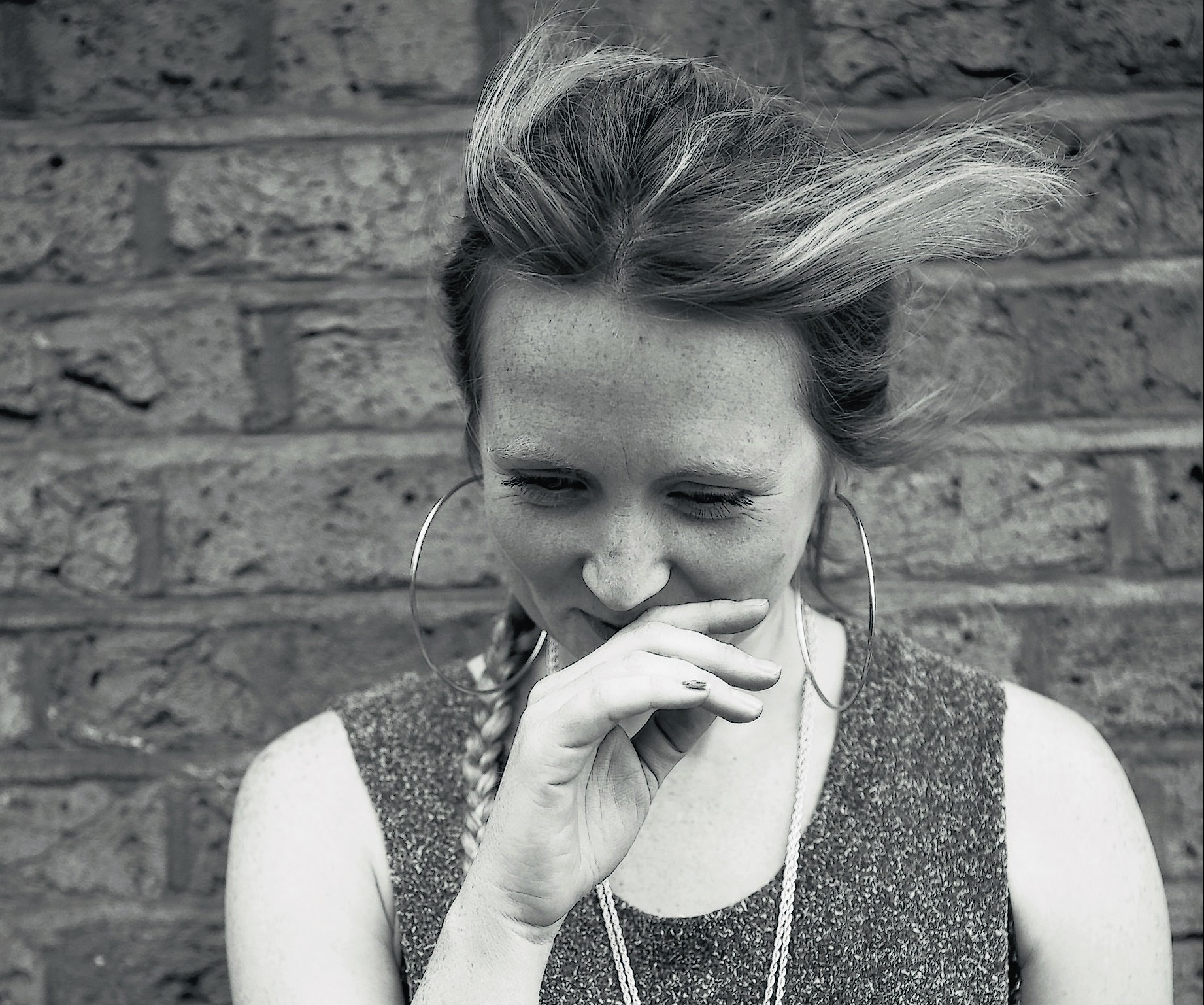 Ahead of her Lemon Tree gig later this month, poet and spoken-word artist Hollie McNish talks to Andrew Youngson about her Scottish inspirations
HI, HOLLIE, WHAT BRINGS YOU TO ABERDEEN? ARE YOU LOOKING FORWARD TO A WARM SCOTTISH WELCOME?
Hopefully. I'm really excited about the whole tour, but especially the Scottish dates. My family are all from Glasgow and all my holidays have been spent in Scotland since I was a wee one. But I've never been to Aberdeen. So I'm excited to get there.
FANTASTIC. WHAT WILL YOUR PERFORMANCE AT THE LEMON
TREE INVOLVE?
Poetry, storytelling, banter, a bit of anger, sadness, laughs. I think my spoken-word poetry is a bit like a cross between storytelling and stand-up comedy, with some added seriousness, and rhyme. And a great support poet, Michael Pederson, to start off the night.
WHAT THEMES WILL YOU BE EXPLORING AND WHY?
I write about a lot of different things, so it's a pretty diverse mix on stage – not a one-theme show or play. I'm not an actor, I just talk about what I'm thinking and feeling. Saying that, a lot of it's based on my nan's advice on everything from war to sex to pregnancy. There's a good balance of things I hate and things I love mixed into it.
WHAT DO YOU HOPE AUDIENCES EXPERIENCE AT
YOUR PERFORMANCES, AND TAKE AWAY WITH THEM?
I hope they have a damn good night out. I think when you say "poetry", people are sceptical about seeing it live. I hope they get whatever they want out of the poems and stories and have a laugh at my expense.
WHERE DO YOU FIND INSPIRATION? HOW DO YOU ARTICULATE THIS IN PERFORMANCE?
I find things inspiring all the time – from the books I read to the parents I see picking up their kids, to the politicians I hear banging their fists like kids in school. I find things that really anger me as inspiring as the things that make me smile and cry. And it's just so great to be able to share all the poems that I've written with people who want to hear them.
WHICH SCOTTISH ARTISTS INSPIRE YOU?
I'd say my current favourite poets are Michael Pederson, of the Neu Reekie team, Jenny Lindsay and Rachel McCrum, who head a night called Rally and Broad. Rachel also runs a great Scottish poetry press called Stewed Rhubarb. I love their poetry pamphlets. And the Loud Poets are also brilliant. I watched a member of the Loud Poets called Miko Berry a couple weeks back in Glasgow and he was unreal. They were all superb.
For other non-poets, I think I've gotta admit my undying love for Paulo Nutini. Especially his live performances, 'cos his accent comes through so much more – not sure I could handle seeing him live, mind, I might faint when he started singing.
There is such a brilliant spoken-word and poetry scene in Scotland. I've performed in Glasgow, Edinburgh and at Stanza Festival in St Andrews this year and the people have all been lush.
WHAT FIRST SPARKED YOUR INTEREST IN POETRY?
I think it was my mum reading me bedtime stories, including rude and funny rhymes for kids. Like Roger McGough or Allan Ahlberg. Or my gran reciting rhymes to me like Coulter's Candy. I love doing the same with my daughter now – she loves Michael Rosen and Julia Donaldson – we've got The Gruffallo in Scots, so good. My dad does a Burns Night each year and got me to read at that. But I changed a few of the words. My daughter loved the night, haggis included.
AND WHAT HAS HELD YOUR INTEREST DURING YOUR CAREER
AS A SPOKEN ARTIST?
It's just an honour to do this as a job. To meet other poets, to travel, to hear other poetry and to meet people who come to the gigs to watch. It's a gem. I've just got back from Belgium, competing in the European Poetry Slam with Harry Baker and Vanessa Kisuule, and the German, Barcelona and Italian teams were unbelievable. I'm inspired all over again. I can't wait to hear more European poets.
DO YOU FIND YOUR ART CATHARTIC? HOW DOES YOUR CRAFT WORK IN RELATION TO THE MODERN WORLD?
I've always just written poems – when I'm excited, upset, angry – it has just always come out in rhymes. All my life, I've loved writing. I have no idea how it fits in the modern world; I just like writing.
Hollie McNish, will perform at the Lemon Tree, Aberdeen, on Thursday, April 16. Doors open at 7.30pm. Tickets from www.aberdeenperformingarts.com or by calling 01224 641122.