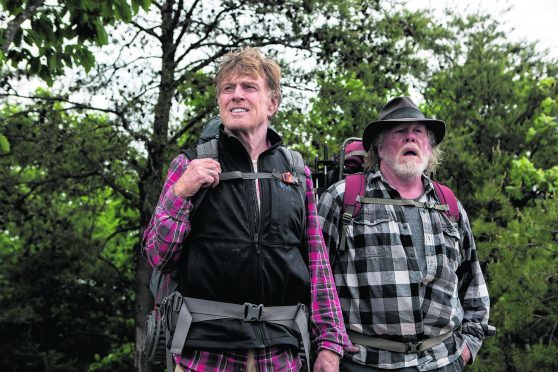 A WALK IN THE WOODS (15)
4 stars
Travel writer and family man Bill Bryson (Robert Redford) hopes to shake himself out of a rut by trekking the Appalachian Trail.
"Seriously, Bill, even for you it's ridiculous," despairs his wife, Catherine (Emma Thompson). Unexpectedly, old travelling companion Katz (Nick Nolte) agrees to accompany Bill, and the two men – who got on each other's nerves on an earlier expedition – stuff their backpacks to capacity for the obstacles ahead.
The quest begins in the gentle sunshine of April and Katz confesses his struggles with sobriety. "There's this hole in my life where drinking used to be," he laments.
When Jeannie (Mary Steenburgen), the proprietor of a motel, flirts with Bill during the walk, Katz encourages an extramarital dalliance.
A Walk in the Woods is a delightful adaptation of Bryson's book of the same name. Ken Kwapis's film retains the writer's wry sense of humour and episodic structure, and provides Nolte with a peach of a part as the crotchety sidekick, who wheezes and puffs in Bryson's shadow as they wander the 2,200 miles separating Georgia and Maine.
This ramshackle road trip rests on the sturdy shoulders of Redford and Nolte, and they are a delicious double-act, relishing the barbs in Rick Kerb and Bill Holderman's surefooted script.
Thompson sparkles in her limited screen time and there is a vivid supporting performance from Kristen Schaal as a chatterbox hiker on the trail, who drives the two men to distraction.
Kwapis savours the comical set-pieces, including Katz's laundromat seduction of a lady whose silky smalls are snagged in one of the washing machines.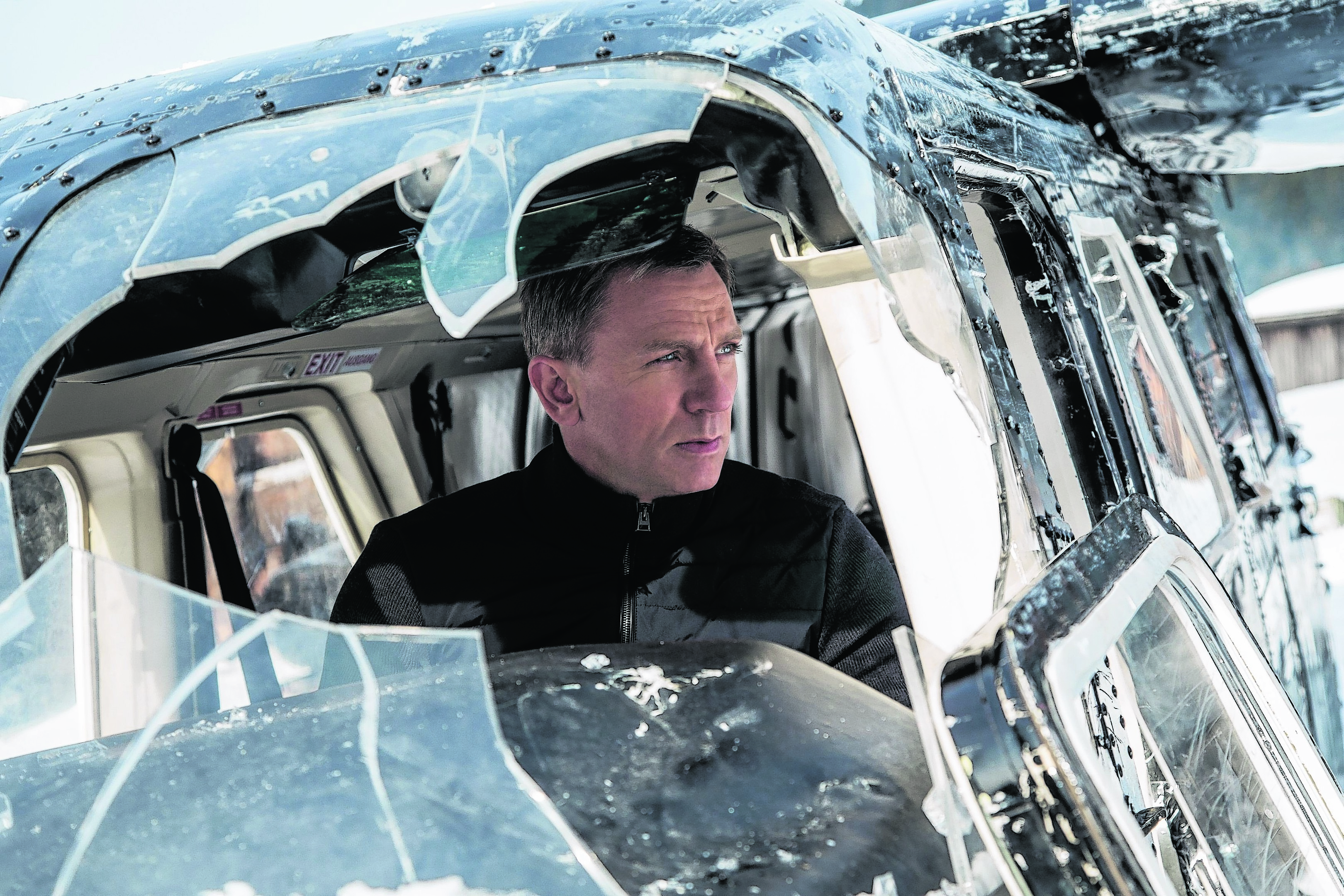 SPECTRE (12)
3 stars
The newly appointed M, Gareth Mallory (Ralph Fiennes), battles with political forces, including Max Denbigh (Andrew Scott), to protect the integrity of MI6, following a merger with MI5.
A cryptic message reveals ghosts from Bond's past and 007 (Daniel Craig) follows a chain of evidence that leads to Dr Madeleine Swann (Lea Seydoux), daughter of fugitive Mr White (Jesper Christensen).
Aided by technical wizard Q (Ben Whishaw) and plucky agent Eve Moneypenny (Naomie Harris), Bond crisscrosses the globe in his Aston Martin DB10 and infiltrates a menacing organisation named Spectre, fronted by the enigmatic Franz Oberhauser (Christoph Waltz).
Rome, Tokyo, Altaussee in Austria, Tangier and London provide a picturesque backdrop to Bond's escapades as he meets his physical match in hulking henchman Mr Hinx (Dave Bautista).
Spectre is a robust, yet emotionally underpowered, tale of espionage and dark family secrets that ends with a series of whimpers rather than an almighty bang. The tour de force opening at a Mexican day of the dead parade might just be the best pre-credits sequence of any Bond film, but it's downhill from there at alarming speed, replete with plot holes and lapses in logic.
Craig struts and swaggers through the melee, bedding beauties who seemingly self-combust with a single glance. Dame Judi Dench's absence is palpable, but Fiennes and Whishaw are gifted expanded roles and come into their own, while Harris is surplus to requirements.
At 148 minutes, the film overstays its welcome and a number of key scenes overrun, particularly the introduction of Waltz's shadowy arch-villain.