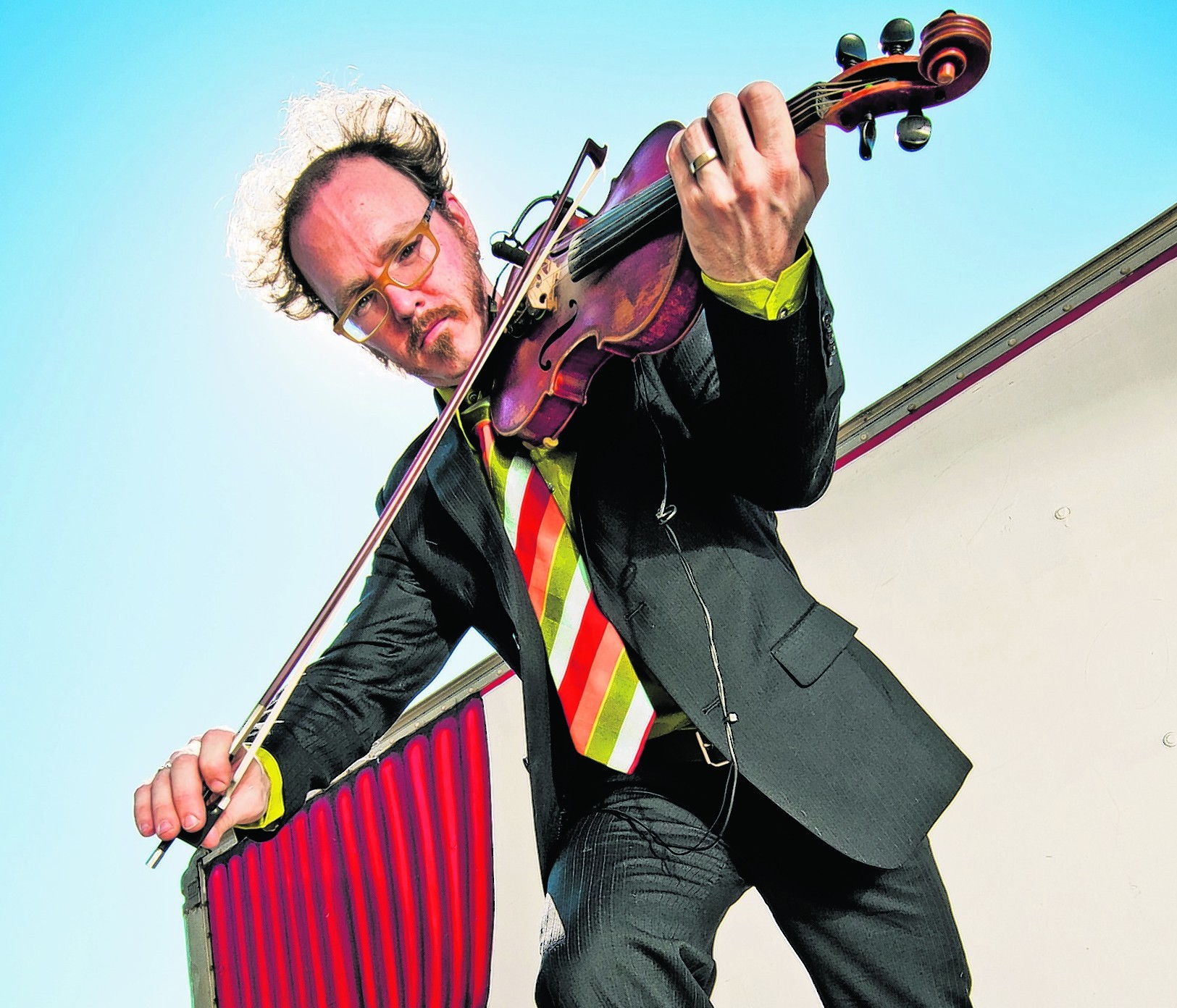 Forget Octoberfest – head to Beauly and experience Folktoberfest instead, writes Susan Welsh
The population of the Highland town of Beauly will be boosted by several hundred for the next few days, as waves of musicians – and fans of fiddle music – descend to enjoy the Blazin' in Beauly experience.
Established in 2001, the festival, which runs from this Saturday, October 11, until Friday, October 17, is a week of music sessions, masterclasses, concerts, good craic and tuition from members of the Blazin' Fiddles band and their guests.
Blazin' Fiddles, a prolific fiddle band, described as being the Led Zeppelin of Scottish music, are Bruce MacGregor, Anna Massie, Angus Lyon, Kristan Harvey, Jenna Reid and Rua Macmillan.
Although it's centred around Beauly, the festival kicks off with a huge concert at Eden Court Theatre, Inverness, when fiddle players at advanced or upper intermediate level are welcome to join the fiddlers' rally on stage.
Organised in conjunction with the Royal National Mod, guests include Blazin' Fiddles, Casey Driessen, Inverness Fiddlers, Gizzen Briggs, Kiltearn Fiddlers and the Highland all stars.
On Sunday, October 12, there will be a selection of great activities in and around Beauly. Then, from Monday, October 13, through to Friday, October 17, there will be daily classes and masterclasses, concerts and sessions every evening.
New for this year is the wonderfully named event Folktoberfest, a night of folk music, great beer and fundraising for Beauly Cares, which takes place in the Phipps Hall.
A stellar cast of musicians and singers will be performing in the hall, which will be transformed into a German-style bier hall for the Octoberfest-themed evening.
Some of the finest brewers in the Highlands will be in attendance to help get people into the swing of the evening.
Entry is by donation, with all profits going to Beauly Cares, a local charity helping the elderly in the area.
Musicians involved are members of Blazin' Fiddles, the Elephant Sessions, Megan Blyth, Ben and Emily, Ruth Gillies, Nick Firth and Pete Reid and many more to be announced
Bruce MacGregor, the festival director and a founder member of Blazin' Fiddles, said: "We're really excited to be doing this event as part of the festival.
"It's a great way of getting everyone involved – locals, visiting students and artists, and local musicians.
Other events taking place include a variety show in the Phipps Hall on Monday, October 13, a grand concert with Casey Driessen, Kathleen MacInnes and Greg Lawson on the 15th, while the final stomp on the 17th stars The Chair and Blazin' Fiddles.
Contact: www.blazininbeauly.com