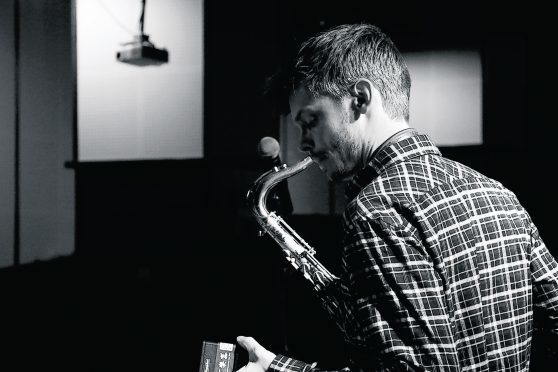 Duncan Eagles plays with Partikel. This week he took our My Weekend quiz.
When does your weekend start?
My weekend starts on Monday and ends on Sunday. Most of the time, I don't even know what day it is!
Perfect night in.
Sky TV has just released the complete seasons 1-6 of The Walking Dead and I'm hooked, so I'd have to say pizza and a few episodes of Walking Dead.
Perfect night out.
Good food, good company, good music, but not too loud though. My clubbing days are a distant memory.
Favourite weekend shopping destination?
I tend to find shopping a fairly stressful experience.
Favourite place to walk?
I live 10 minutes or so from Richmond Park, which is a beautiful place to walk through.
Weekend you'd love to live again?
I went to Marrakech a few years ago, but only for a few days. I'd love to go back again to explore it properly.
Weekend you'd hate to live again?
I did a corporate gig in France which involved dressing up as an alien while playing the saxophone. I then ended up getting so drunk after the gig that I slept through my alarm and numerous calls to my hotel room and I nearly caused the whole band to miss our ferry home.
Perfect Sunday breakfast?
My local cafe, the Pickled Pantry, does a great cooked breakfast.
Your cure for the Sunday blues?
Going to the Pickled Pantry.
Your dream weekend (if money was no object)
Next place on my list to travel to is Indonesia, so I would go there.
Duncan Eagles plays with Partikel, an outstanding jazz trio who are at The Blue Lamp, Aberdeen, on Thursday, April 28. For tickets visit www.jazzatthebluelamp.com