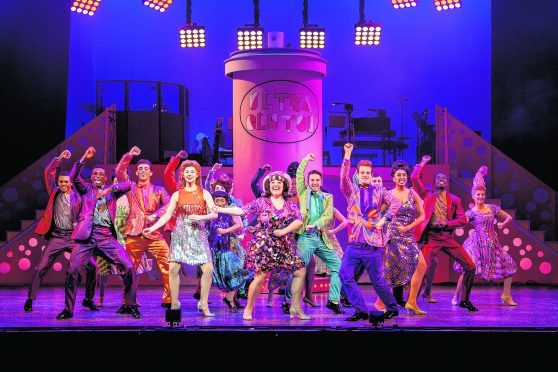 It's not long now until Hairspray comes to the north and north-east. Cheryl Livingstone speaks to Tony Maudsley about women's clothing, moving into theatre and Divine
When Divine took up the role of Edna Turnblad in John Waters's 1988 film Hairspray, he had already established himself as a character actor who usually performed female roles and also adopted a female drag persona for his music career.
So having heard that Tony Maudsley, of TV series Benidorm fame, was to step into those shoes, I had to ask: Do you have any experience in dressing up in women's clothes?
"I do," he said. "In an episode of Benidorm, we had to film a stag night and I had to dress up as Rita Hayworth, so Edna is not my first foray into high heels and stockings."
The role, however, does mark a return to the theatre for Tony, who has on his CV a handful of performances including South Pacific, The Anniversary and Early One Morning. And it was one that he rejected in the first instance.
He said it was the idea of going on tour for a long time that put him off initially.
"I've been too mollycoddled on television, I think, and I thought touring sounded too much like hard work," he said.
"So my agent said I'll give you a day to think about it and I thought, well I am going to say no, but I went to my laptop, anyway, looked up the songs and put them on and I was like, oh hang on, this could be fun.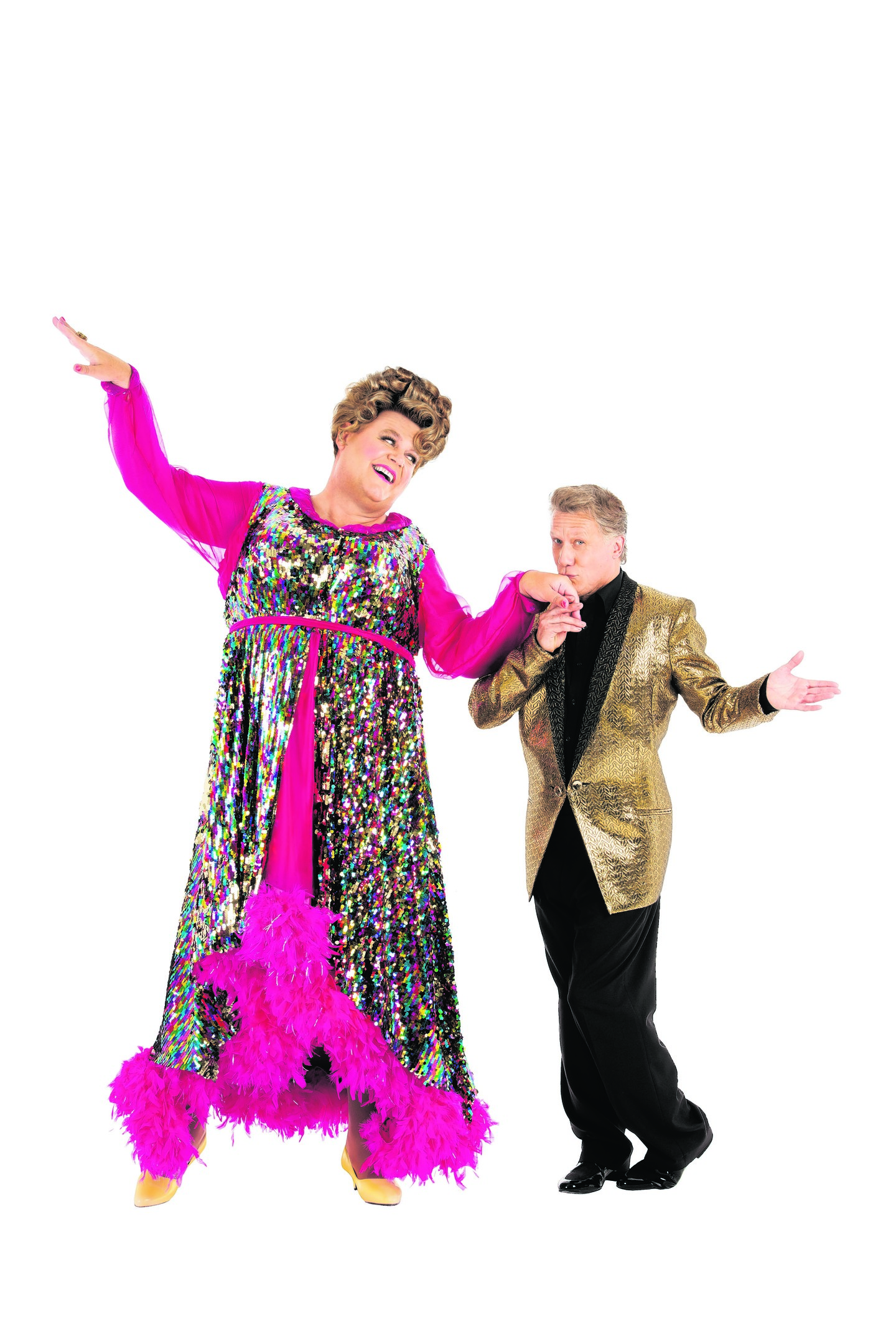 "So I thought about it some more and I thought: Do you know what, I've been wrapped up in television for the past 20 years. I thought challenge yourself, step out of that comfort zone and go do it. This might be the last time you do it. It would have been a big mistake for me to turn it down because I'm having such a brilliant time."
Hairspray tells the story of Tracy Turnblad, a big girl with big hair, who sets out to achieve her dreams and dance on her favourite national television programme.
Her audition makes her a local star and soon she is using her newfound fame to fight for equality.
Tony follows in the footsteps of Divine – and John Travolta, who appeared in the 2007 film – and he said that what he discovered was being a woman is "hard work".
"Men certainly don't appreciate how hard it is to be a woman," he said.
"I walk into my dressing room 6ft, 20 stone and very hairy, and a very nice lady called Jen comes in and says you need to shave, and I tell her I have and she says, well you need to shave again. You need to trim your chest hair, too, it's poking out the top of your dress.
"And those heels: I don't know why women do that to themselves. The pain in your lower back and the pain in your legs; it's just an unnatural way to walk. I don't know why all women don't rebel and wear trainers."
Speaking of shoes, John Waters once said that special shoes had to be made for Divine when he played Edna as his heels kept breaking because he was so heavy. Tony said those behind this production also had to think of what heels to give him.
He said: "Well, when they were having my shoes made for the show, first they thought it'd be a very good idea to have a wide heel because originally they were thinking stilettos and then they looked at me and said no, they are going to snap. And luckily, they decided to go from a 4in heel to a 2in heel because, when I get my wigs on, I'm about 7ft tall, so I think they thought I didn't need to be 2in taller.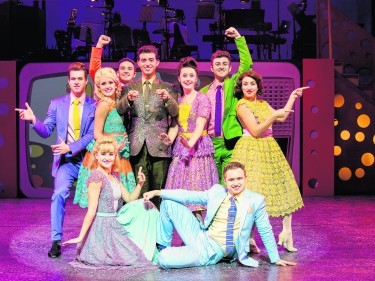 "So for me, it could have been much worse. I was very grateful for the 2in heel."
Tony is practically unrecognisable with all his Edna-gear on. He said it was when they added the eyelashes that he "ceased seeing my own face".
"Even when the make-up girl put them on, she said there she is. For some reason, they just really changed my face, more than the make up or the wigs."
One of the big moments for Edna is when her daughter Tracy finally persuades her to leave the house. They duet in Welcome to the Sixties and she undergoes quite a transformation. While it is a highlight for many watching the show, Tony joked that it is a "nightmare" for him.
He added: "For me, it's a nightmare because it's the first time I dance. It's the moment when my heartbeat starts pumping a little bit faster. It's a great number, though.
"I transform and move up a stage and change gear into this woman who is stepping out into the modern world for the first time in 10 years, and within the space of an eight-minute song you have to see that transformation.
"I have to change shoes, stockings, costume, wig and make-up in the space of 52 seconds, which is pretty terrifying, and I am glad to say I've made it every single time.
"It's a well-rehearsed quick change. It's quite a surprise when Edna pops back out so quickly looking completely transformed. It's a great moment."
You can catch Tony when Hairspray visits Aberdeen's
HM Theatre from February 1-6, and Eden Court, Inverness, from February 29-March 5.