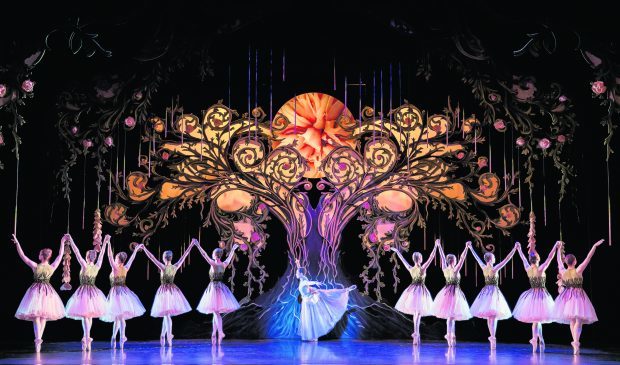 The curtain has closed on the panto and the January blues have well and truly sunk in. As we sit at our desks, weaning our bodies back into a routine after two weeks of long lies and scrumptious brunches, the only things keeping us going are the, hopefully, approaching warmer weather and a busy social calendar. Unfortunately, no one can make any promises weather-wise, but there's plenty of live shows visiting Aberdeen this year to keep you entertained. Your Weekend takes a look at what's on this month and next
JANUARY
WHAT: Stuart MacBride
WHEN: Tuesday, January 12
WHERE: The Lemon Tree, 6pm
Marking the 10th birthday of much-loved protagonist Sergeant Logan McRae, best-selling author Stuart MacBride takes to the stage to discuss his latest novel, In the Cold Dark Ground.
WHAT: The Sound of Music
WHEN: Tuesday, January 12, to Saturday,
January 16
WHERE: HM Theatre, 7.30pm, with 2pm Wednesday and Thursday matinees and 2.30pm Saturday matinee
One of the greatest musicals of all time, The Sound of Music returns to the stage in a magnificent new production starring The Voice's Lucy O'Byrne and former Coronation Street star Gray O'Brien. Featuring some of the world's most memorable songs – Edelweiss, My Favourite Things, Do-Re-Mi and, of course, title song The Sound of Music – this is a show not to be missed.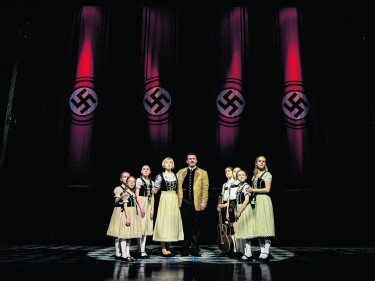 WHAT: The Life to Come
WHEN: Thursday, January 14, to Saturday, January 16
WHERE: The Lemon Tree, 7pm
The Life to Come, by Timothy Mason, is an enchanting play about friendship, betrayal and enduring hope, set in America in 1918. The Aberdeen Performing Arts Youth Theatre and American Conservatory Theatre exchange project puts its own stamp on the intriguing tale.
WHAT: Lola in Slacks
WHEN: Friday, January 15
WHERE: The Lemon Tree, 8.30pm
There's something of a sense of mystery around Lola in Slacks, an ambitious, literate outfit that has already made an instant impact with a series of heart-stopping performances around Glasgow.
Why not see what all the fuss is about?
WHAT: Scottish Ballet: Cinderella
WHEN: Wednesday, January 20, to Saturday, January 23
WHERE: HM Theatre, 7.30pm with 2pm matinee Thursday and Saturday
Delve into the enchanted and sparkling world of Christopher Hampson's Cinderella in the European premiere of the beloved fairytale, complete with luxurious costumes by acclaimed New Zealand designer Tracy Grant Lord and Prokofiev's powerful score.
WHAT: Lindi Ortega
WHEN: Sunday, January, 24
WHERE: The Lemon Tree, 7.30pm
Canadian singer-songwriter Lindi Ortega has been described as a blend of Dolly Parton, Johnny Cash and Emmylou Harris. Her most recent album, Faded Gloryville, was released in August this year.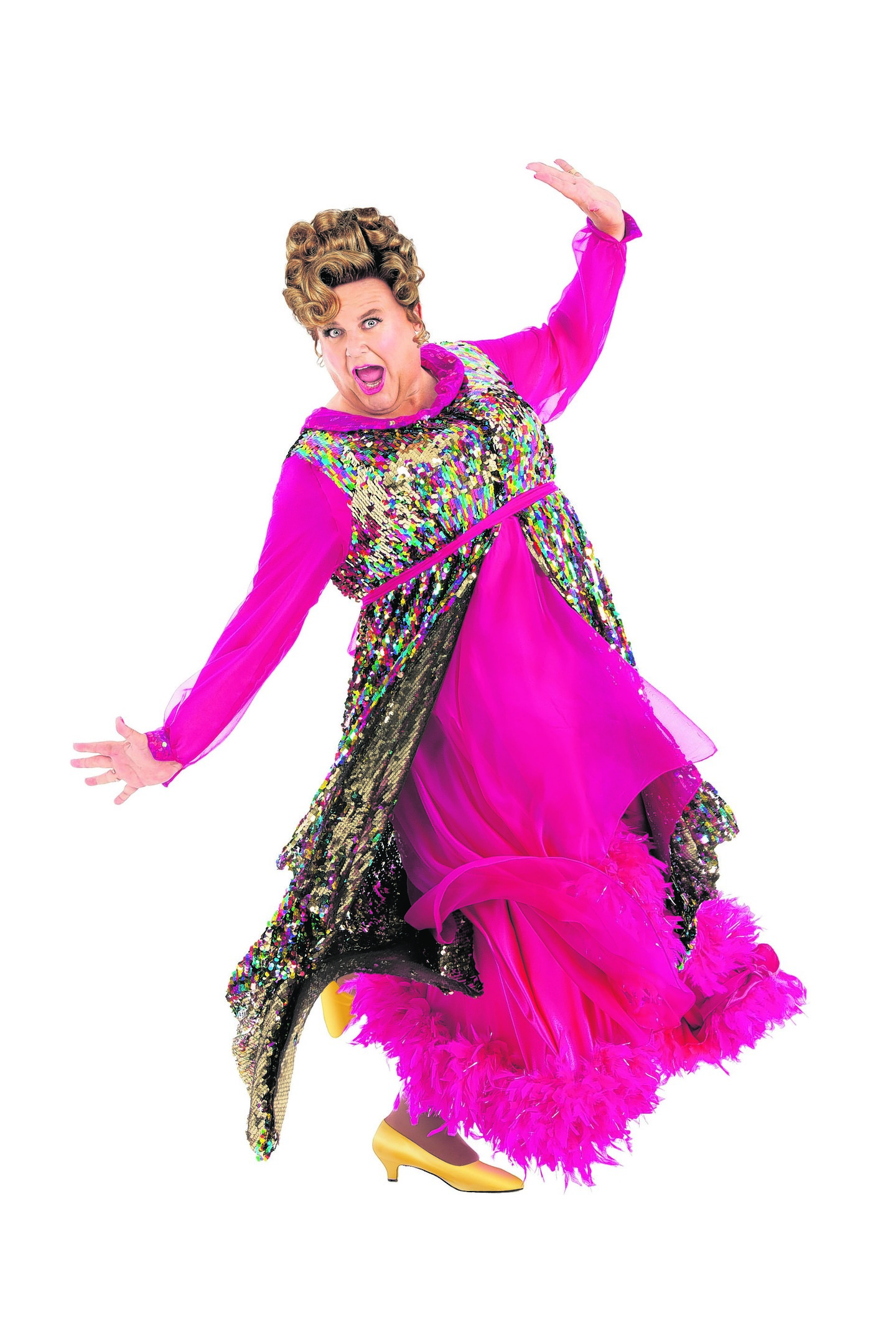 FEBRUARY
WHAT: Hairspray
WHEN: Monday, February 1, to Saturday, February 6
WHERE: HM Theatre, 7.30pm, with 2pm matinee Thursday and 2.30pm matinee Saturday
Hairspray tells the story of Tracy Turnblad, a big girl with big hair and an even bigger heart as she sets out to follow her extraordinary dreams, inspire her mum and win the boy she loves.
The show is the musical with everything – the ultimate feel-good production which has played to sold-out houses in London, on Broadway and theatres around the globe.
WHAT: The Tailor of Inverness
WHEN: Saturday, February 6
WHERE: The Lemon Tree, 7pm
Matthew Zajac's stunning show has won the 2008 Stage Best Solo Performer Award at the Edinburgh Fringe and the 2009 Best Actor Award from the Scottish Critics and now it travels worldwide telling the tale of displacement and survival in war-torn Europe.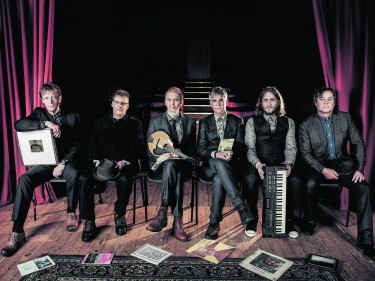 WHAT: Runrig
WHEN: Wednesday, February 10
WHERE: The Music Hall, 7pm
Scotland's favourite Celtic rock group take to the road again celebrate their 14th studio album, The Story.
WHAT: The King is Back
WHEN: Sunday, February 14
WHERE: The Music Hall, 7.30pm
Experience the essence and spirit of what it must have been like to see the young King perform.
With stunning costumes and superb musicianship, Ben Portsmouth captures, with remarkable accuracy, each stage of Elvis's career while maintaining a style and presence of his own.
WHAT: The Lord Provost's Charitable Trust Concert: Katherine Jenkins
WHEN: Saturday, February 20
WHERE: HM Theatre, 7.30pm
Welsh classical superstar Katherine Jenkins tops the bill at the BP-sponsored event. All funds are going to Scottish social-care charity Cornerstone.
WHAT: Rumours of Fleetwood Mac
WHEN: Wednesday, February 24
WHERE: The Music Hall, 7.30pm
The ultimate tribute to one of rock'n'roll's most remarkable groups returns to the UK to launch its stunning new stage production.
They will be performing, in meticulous note-for-note detail, all the classic hits from one of the most outstanding and enduring catalogues in the history of rock music. Get ready to hear all the classics live, including Black Magic Woman, Albatross, Go Your Own Way, and Dreams.
WHAT: Priscilla, Queen of the Desert
WHEN: Monday, February 29, to Saturday, March 5.
WHERE: HM Theatre, 7.30pm, with 2pm Thursday matinee and 2.30pm Saturday matinee.
Get ready for the ride of your life as the ultimate party, Priscilla, Queen of the Desert the Musical, makes a return visit to Aberdeen due to overwhelming popular demand.
Based on the smash-hit movie, the feel-good international hit sensation Priscilla is the heartwarming, uplifting adventure of three friends who hop aboard a battered old bus searching for love and friendship and end up finding more than they could have ever dreamed of. With a dazzling array of outrageous costumes and a hit parade of dance-floor classics including I Will Survive, Hot Stuff and Boogie Wonderland, don't hesitate to book your seats.
Tickets for all shows are available at Aberdeen Box Office at The Music Hall and HM Theatre, by phone on 01224 641122 and online at www.aberdeenperformingarts.com