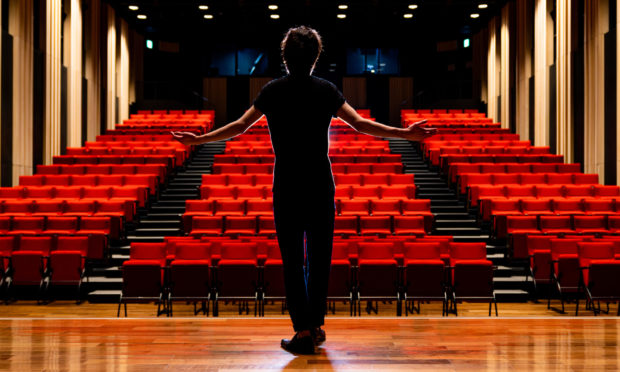 Excited greetings and the last-minute panic, as tickets are retrieved from jacket pockets with a flourish. Red velvet seats and the glare of the spotlight; all eyes flick to the stage.
It's the magical hush of anticipation as reality slips away and a new world is formed when the band strikes up.
Whether you are an avid theatre-goer or a once-a-year panto watcher, the love of a good show is universal. Now, it would be easy to believe that the stage has fallen silent indefinitely, the industry brought to its knees by the pandemic.
Covid-19 has seen countless productions cancelled, venues closed and livelihoods destroyed.
What started off as a murmur has swiftly turned into a rallying cry, though – the show must go on.
Those who live and breathe the industry are determined that this will not be the final curtain, and have adapted in remarkable ways.
Although most theatres are yet to reopen, there is hope on the horizon thanks to the Scottish Government Performing Arts Venues Relief Fund.
Twenty venues across Scotland received a share of £12.5 million, enabling them to avoid closing down altogether.
Shetland Arts
Shetland might not be first on your list when you consider the arts industry, but more fool you for underestimating the island.
There is a year-round programme of music, craft, theatre, literature, visual arts, dance and film events thanks to Shetland Arts Development Agency.
It runs Mareel and the Garrison Theatre in Lerwick, and Bonhoga Gallery in Weisdale, where there is normally a packed programme.
Chief executive Graeme Howell has seen his team shrink from 100 to just seven people during the furlough period.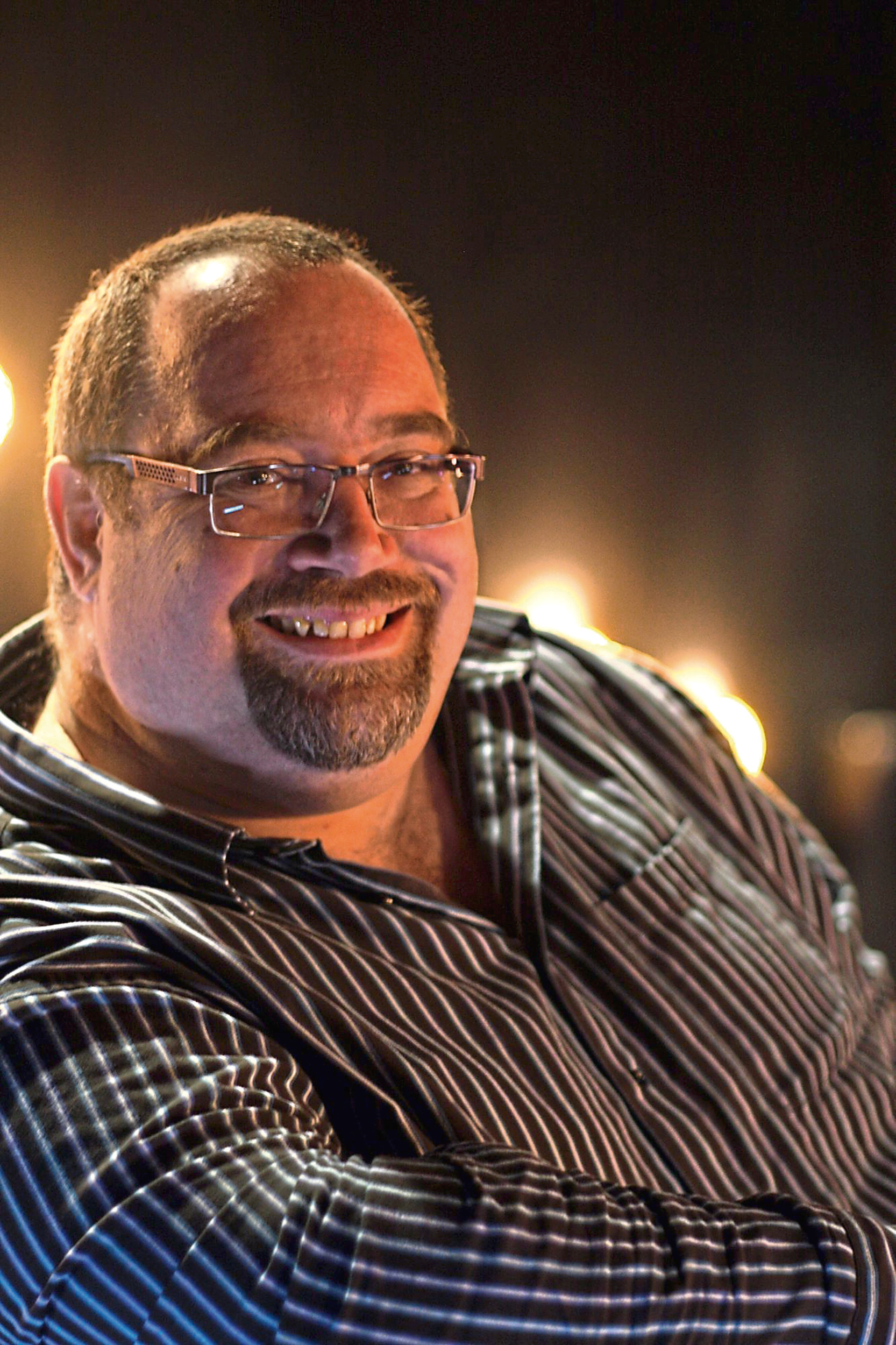 Only two short months ago, he was not convinced that Shetland Arts would survive, as 60% of its income is earned commercially. But following a successful application to the relief fund, it has received £247,582, and Graeme is now pushing ahead with exciting plans.
For if anyone believes in second chances, it's Graeme.
"I left school at 18 having failed my A-levels, so I became a debt collector," he said.
"Thankfully, I went on a course and ended up going to university, although I didn't do well in my degree either."
Graeme started working part-time at an arts venue and realised he had found his passion.
"I have an absolute fundamental belief in the importance of arts for having a good life," said Graeme.
"In a place like Shetland you can really have an impact.
"In my heart I just know life is better with the arts."
Graeme was left with no choice but to close all venues and reschedule performances following lockdown.
"It got to the stage where we were getting bored of announcing that we were cancelling stuff," he said.
"So we launched a festival called Shetland Unlocked in May, just as the pandemic unfolded. It won't run until next year but we needed a creative focus.
"One of the great things about it was how many people put their hand up to suggest incredible work."
Much of the venue's offering has moved online and the team is already planning ahead.
"We're lucky in that we had a depth of experience in online delivery," said Graeme.
"So we've done everything from a lunch-time concert to a writing workshop online.
"Two months ago, I wasn't convinced that we would still be here – the funding was a lifeline.
"In Shetland, it is homegrown arts.
"If and when the rules change, we'll be ready because we are constantly responding to changing guidance.
"We'll have something to pull out the bag."
The Ad Hoc Players, Orkney
Alongside dedicated teams behind venues, what has happened to casts who called the stage home?
It's not just major touring companies who tread the boards, as proven by The Ad Hoc Players.
The group is based in Orkney and recently did four successful performances of Hamlet.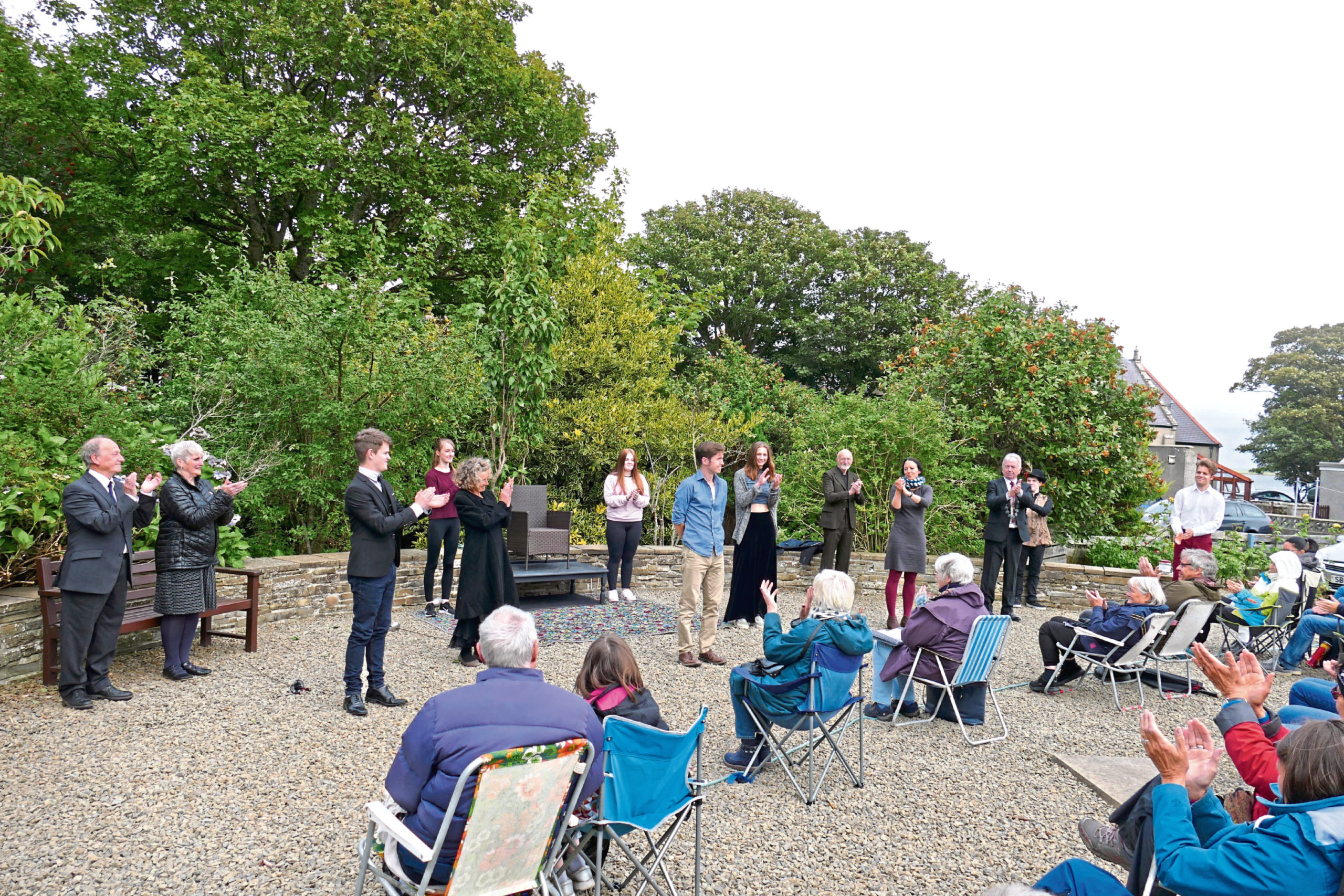 Renowned Scottish vocal coach and theatre director Kristin Linklater was due to be involved with the show, but passed away in June before it could go ahead.
One of her former students, Adam Johnston, believes she would have approved of the performance.
"We are very much a local group; the rug was truly pulled out from underneath our feet," said Adam, who starred as Hamlet.
"When the pandemic hit, the entire industry was paralysed.
"Kristin passed away and we couldn't even meet up to rehearse.
"We had a choice to make – do we shelve the production or rehearse over Zoom?
"The show had to go on, and our director, Vivia Leslie was fantastic in keeping us all going."
The cast started rehearsing online in April before meeting up in small groups in July.
The show went ahead at Firth Park in Finstown, Orkney, where the audience were able to socially distance.
"It was tricky to rehearse something as big and physical as Shakespeare when we were sat behind a screen," said Adam.
"But we made it work and the cast got to know each other.
"The venue was fantastic because people were able to space out and everything was risk assessed.
"I think it showed that there was demand for something like this, because there's been nothing but bad news and tidings of woe for so long.
"People want to remember a time before the pandemic happened – there is no better way than with Shakespeare."
An Lanntair, Outer Hebrides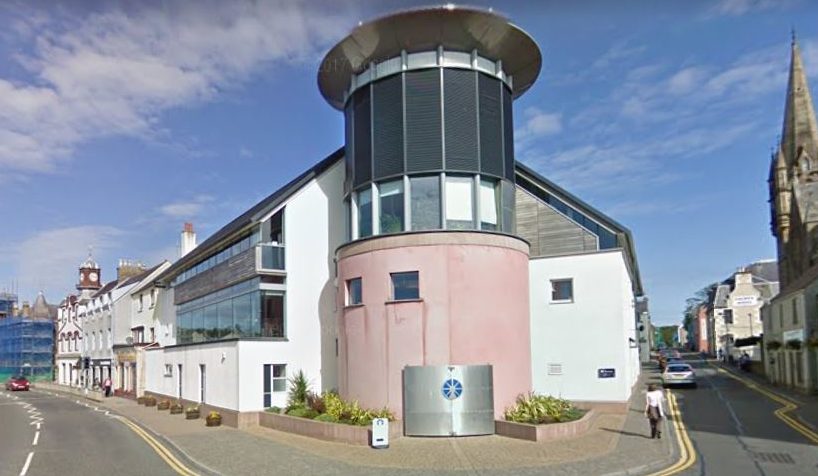 It would seem the arts is a crucial part of island life, as proven by An Lanntair.
The multi-arts venue can be found on the Stornoway seafront and was built after a 10-year campaign.
Chief executive Elly Fletcher was originally a researcher for the European Parliament before moving into consultancy for arts and heritage.
She has been in the job for six years and An Lanntair was one of the first arts venues in Scotland to reopen.
"I think we've all learned that the arts are really integral to the Outer Hebrides – particularly music," said Elly.
"I think people are excited to see something happening."
Elly and her team have focused on events which can be held outside, including ticketed gigs.
"There's usually 20 people attending, and it has been wonderful," she said.
"The air in the town on a Saturday afternoon when people can hear music playing – just wow!
"We've been focusing on local artists, more film-based content and bringing on freelancers.
"There have been online clubs for art and drama which were really popular, and we've also done a 360-degree virtual gallery and virtual exhibitions.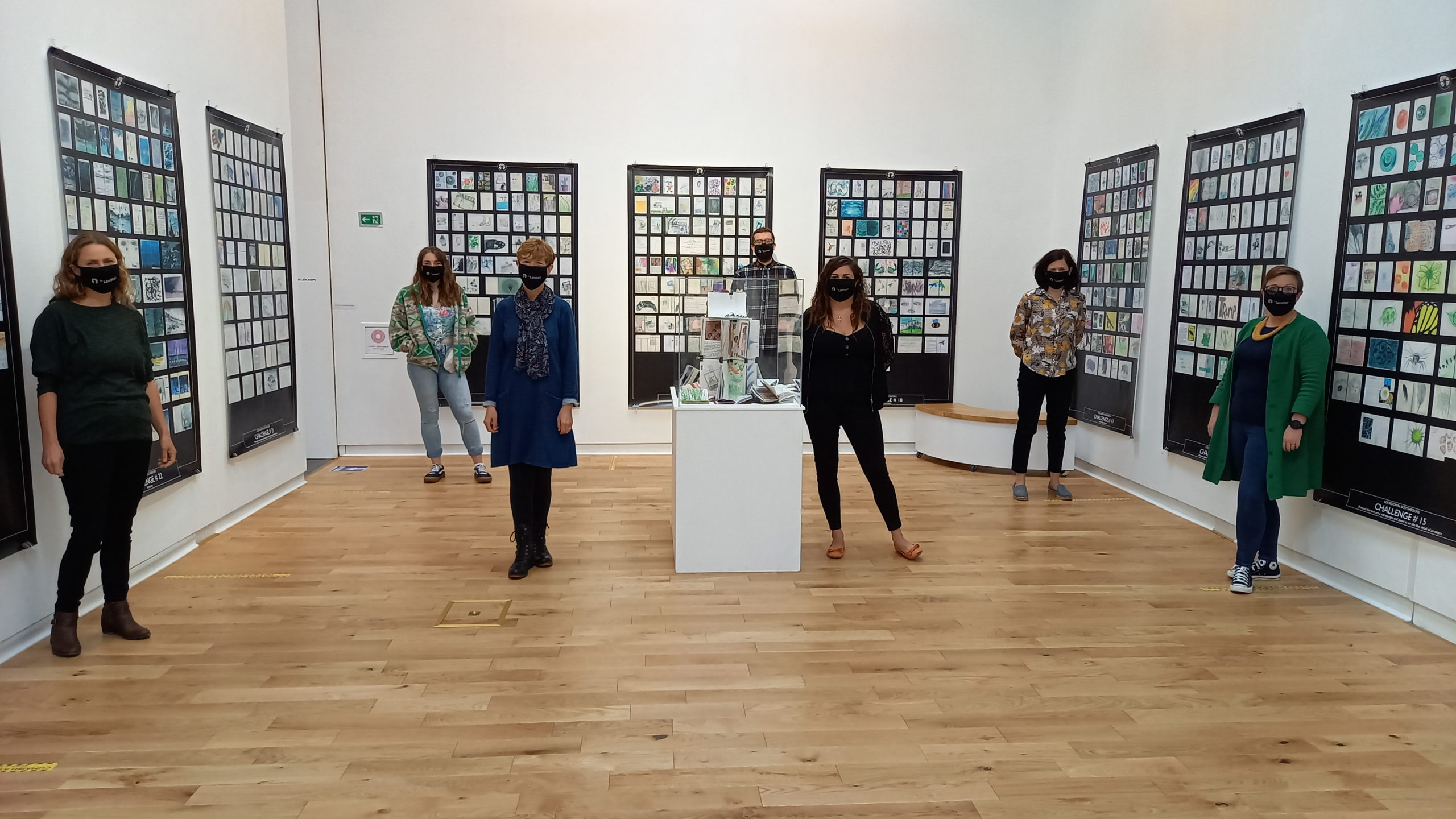 "There has been so much happening."
An Lanntair received £100,000 in emergency funding and is now upscaling the team.
"As soon as something is taken from your life, you realise what it meant to you," Elly said.
"It has brought home the need for us to find new ways of getting artistic content out to people."
Eden Court, Inverness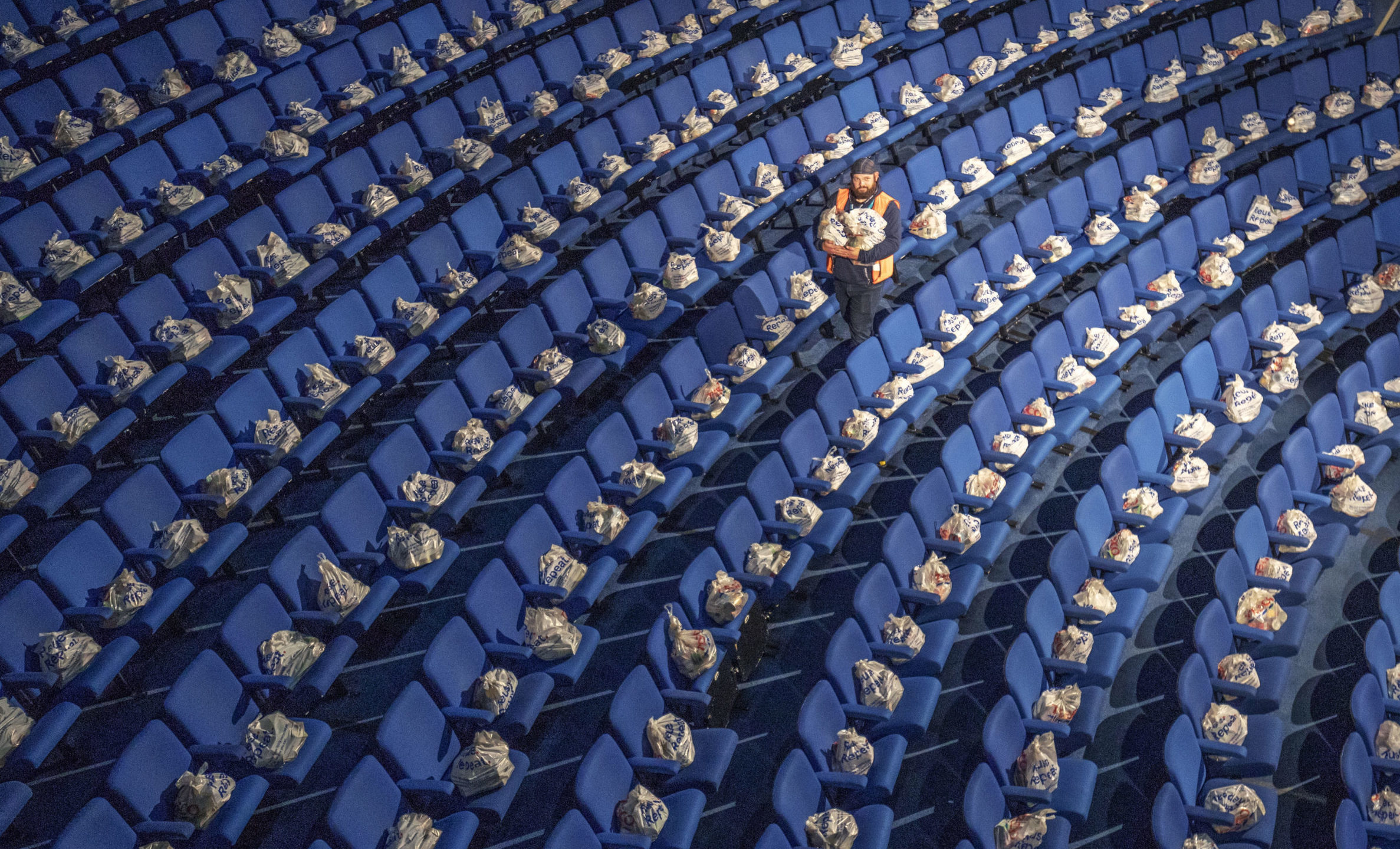 You'd be hard pushed to find someone more passionate about the arts than James Mackenzie-Blackman.
The chief executive of Eden Court believes his own life was "transformed" by theatre, and he worked with Swan Lake choreographer Matthew Bourne for six years – alongside the National Youth Theatre.
But nothing could have prepared him for the possible closure of Eden Court, which is at the heart of creative and cultural life in the Highlands.
The venue has been able to avoid insolvency thanks to £750,000 worth of funding, which will be used to stabilise the organisation.
It has played a key role in the pandemic, with an auditorium used as a humanitarian aid centre.
"Pre-Covid, we offered 50 classes a week from singing to acrylics for beginners through to West End musicals," said James.
"We're now playing a nightmare game of diary Jenga, as the dates move further into the future."
James was forced to cancel this year's panto of Cinderella, which has been rescheduled to 2021.
"Maintaining our relationship with audiences has been vital," he said.
"The longer we are out of people's lives, the more anaesthetised they will become at not coming to Eden Court.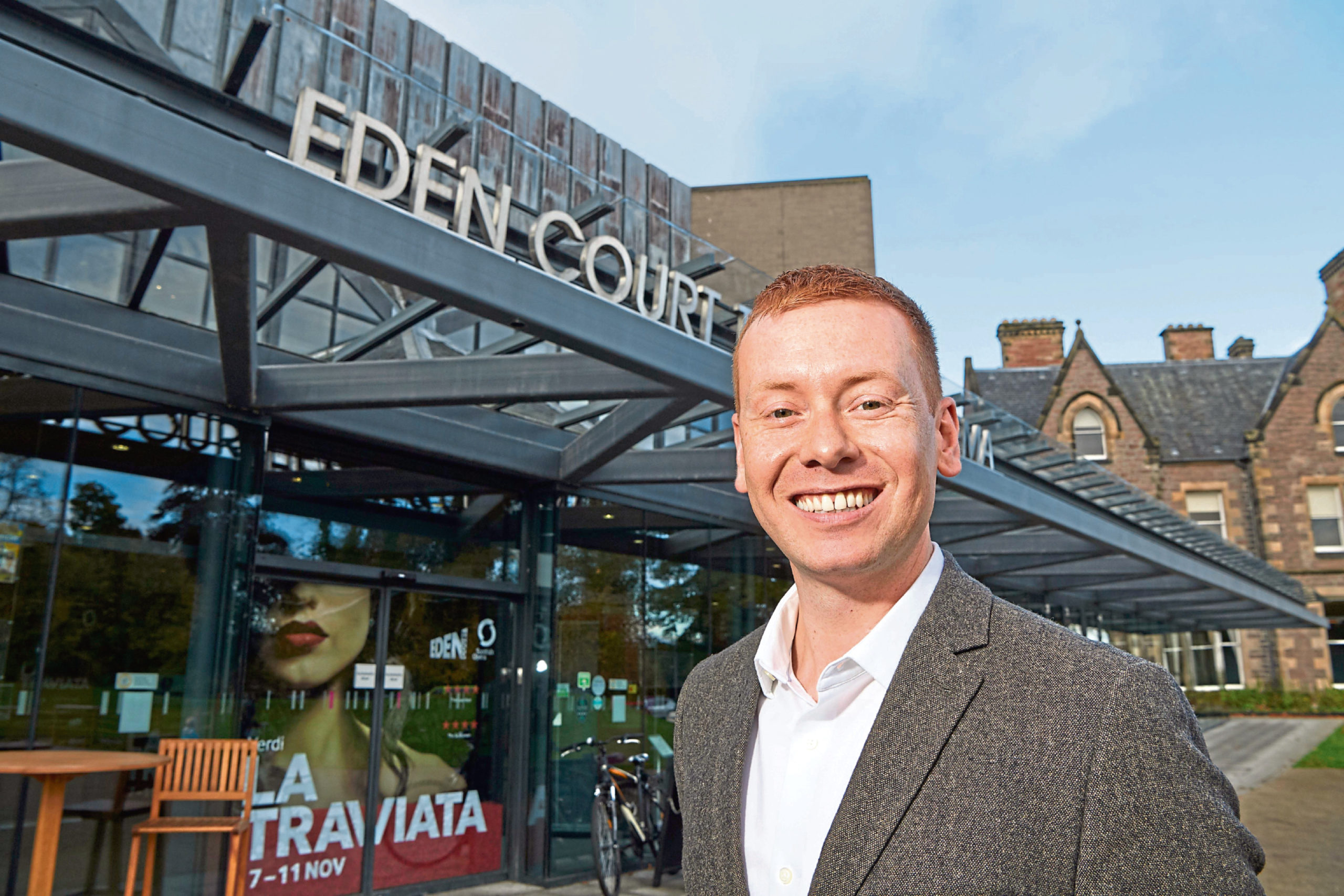 "There were very dark days, as we were weeks away from running out of time. I didn't know if we would survive."
The team were powered on by letters and emails from the public, and are now looking to the future.
"Eden Court recently held its first live performance in 219 days, with Scottish Opera's pop-up tour," said James.
"Scotland recognises that art contributes to our happiness, it's what makes community and society great.
"We're in the business of bringing people together, we're living in a time where that is being prohibited.
"The business model has to evolve and the way we reach audiences needs to change.
"I've got to have hope, the opposite to hope is despair, and that's not a good place for a chief executive to exist in."
Aberdeen Performing Arts
From the Music Hall to the Lemon Tree, Aberdeen Performing Arts (APA) has a place in the hearts of many.
Chief executive Jane Spiers furloughed the majority of her team in March.
With 450 shows rescheduled, adapting to the new way of life has not been an easy task.
"The 16th of March is a day I will never forget," said Jane.
"It was heartbreaking to turn all the lights off, not knowing what the future held.
"Around 90% of our turnover is earned income; it was wiped out overnight.
"Two hundred and seventy staff were furloughed with an average of 10 people working, that's 5% of our workforce.
"We've had a mountain to climb just to stay afloat – it has been a battle against insolvency."
APA has thankfully benefited from several grants, including £750,000 from the venue relief fund. Loyal customers have also made donations totalling £100,000.
"We are just so grateful," said Jane.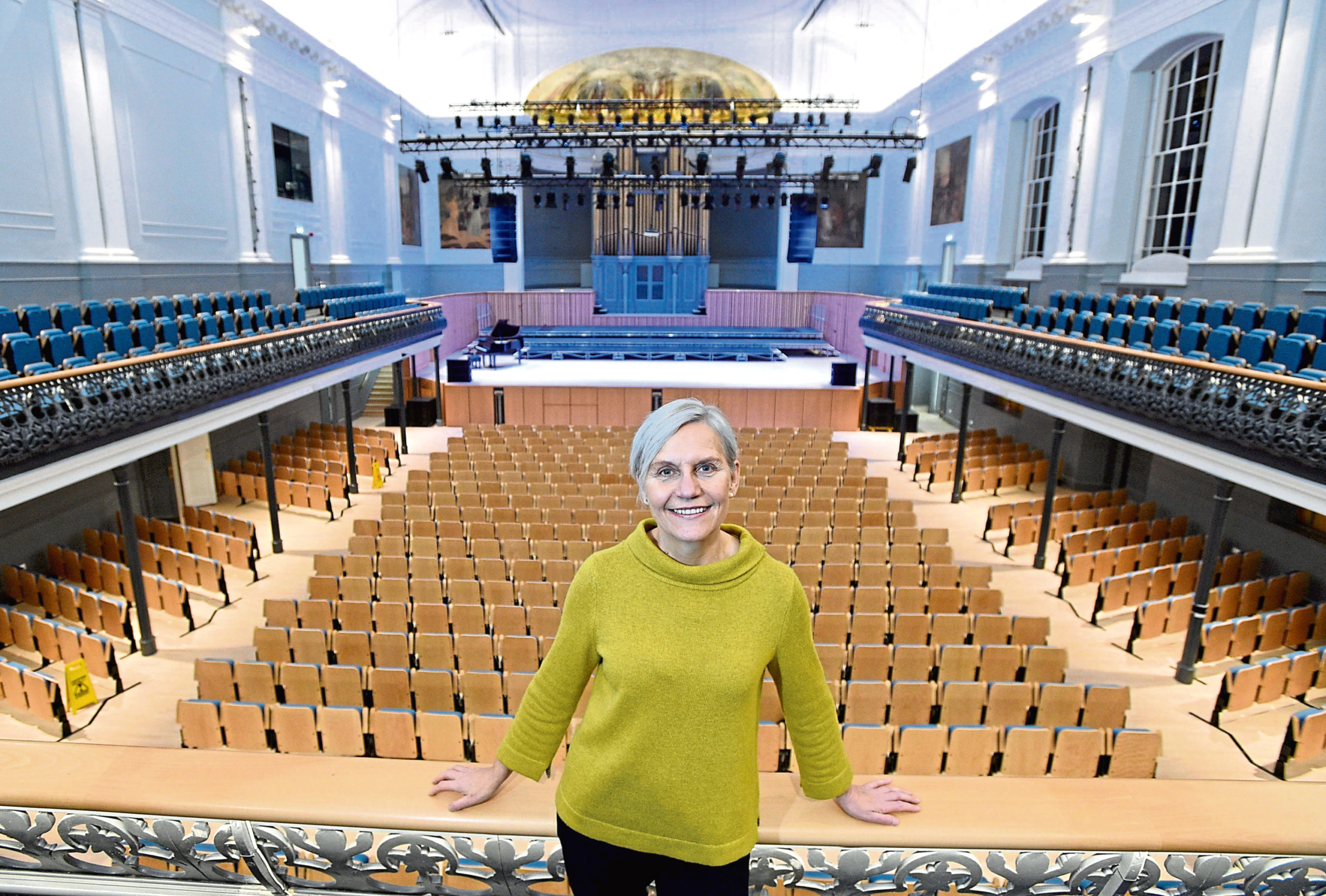 "We can stabilise the company and avoid redundancies, because I don't want to lose a single person.
"It's unlikely we'll be open for many months to come, but we have kept the creative juices flowing."
True North, an indie music festival, was held online at the end of last month, and APA also launched an online digital arts space.
"We want to continue to engage with our audiences. The absence of art has brought into sharp focus just how big a role the arts plays in our lives," said Jane.
"It contributes hugely to the regional economy and is vital in the north-east of Scotland, especially after the oil and gas downturn."
Despite issuing £4m worth of refunds to 110,000 customers, Jane believes better days are coming.
"We've been able to reschedule nearly all our shows – 2021 is going to be a bumper year," said Jane.
"It's important to look ahead and remain optimistic. When we finally get back on our feet, it's going to be fantastic."