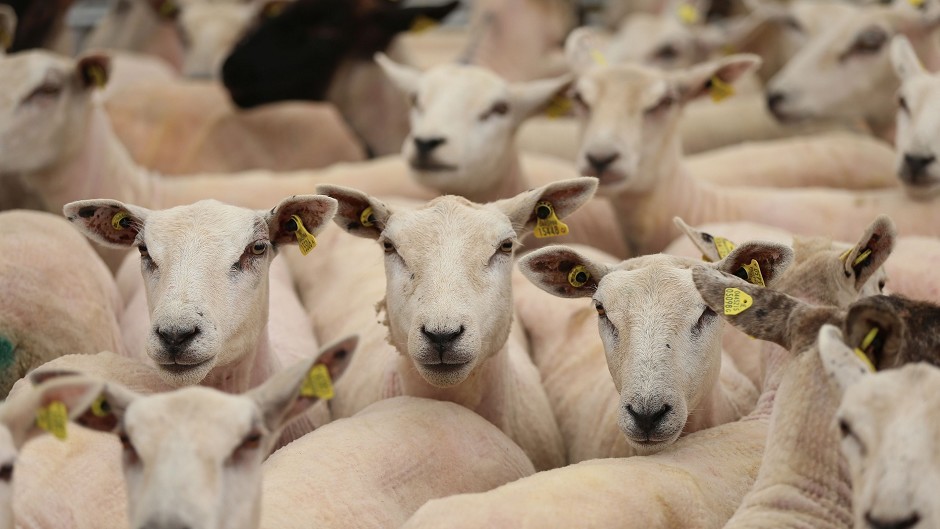 Sheep farmers have been urged to be on the lookout for an incurable viral disease which vets fear could be going unnoticed in many flocks.
The warning from SRUC, Scotland's Rural College, comes after tests found high levels of infection in some flocks as well as evidence of increasing infection levels across the national flock.
Specialist vets at the college said samples recently submitted by farmers found 11 out of 12 ewes infected with MV in one flock, while another farm was found to have 41 out of 48 ewes infected with the disease.
"It is true to say that these flocks suspected an issue and were prepared to deal with it," said SRUC health schemes manager Ian Pritchard.
"But how many flocks out there could have an issue but have not, or are afraid to look for MV? Producers cannot afford to be complacent and underestimate the risks of the disease. It could have a severe effect on the productivity and economics of their sheep system."
Maedi Visna is named after two Icelandic words which describe the main clinical signs of the disease – pneumonia and wasting. The disease, which has no cure, was introduced to the UK through imported animals and is difficult to diagnose.
Experts say MV can lead to poor body condition, poorer fertility, increased mastitis, smaller and weaker lambs and increased mortality.
Mr Pritchard said evidence from veterinary laboratories across the UK suggested incidence of the disease was on the rise, causing financial losses for many producers.
Recommended precautionary measures include ensuring boundary fences are secure to avoid contact with other flocks, and making sure any new sheep are quarantined and tested before being introduced to the flock. Farmers are also urged to investigate any cases of ill thrift in ewes.
Mr Pritchard said any farmers selling breeding sheep should consider joining the MV accreditation scheme, which is run by Premium Sheep and Goat Health Scheme, to give customers piece of mind when buying their stock.