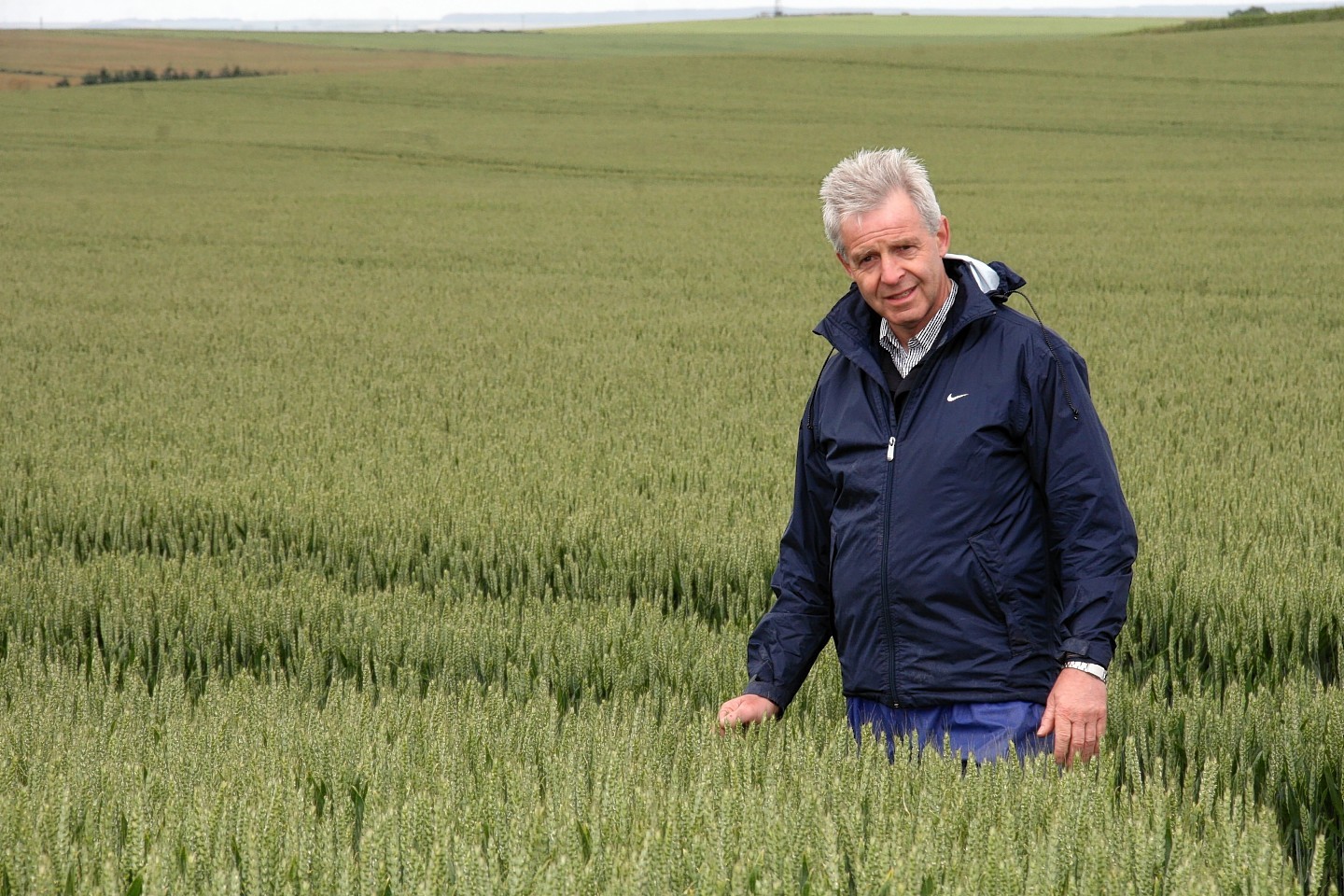 A well-known face in the north-east farming community has joined forces with others across Scotland to highlight the dangers of working on farms.
Andrew Moir, who farms at Thornton Mains, near Laurencekirk, has spoken out about a near fatal fall from a ladder on his farm.
He is among a group of farmers sharing their stories of farm accidents as part of Farm Safety Week, which takes place this week.
According to NFU Scotland, 13 people have died on farms in the past decade as a result of falling from a height.
Following his fall, Mr Moir spent eight days in hospital followed by a full year of rehabilitation.
He suffered from concussion, a broken nose and bone in his left arm, dislocated fingers and a shattered kneecap.
"The sorry tale began in a routine manner: the grain store was now empty and the cleaning process was a necessary chore to allow fresh grain to be stored and eliminate any beasties and bugs that can lurk in tiny crevices and contaminate fresh grain which will be in store for about 11 months. Power points are by necessity above the "grain line" which means something like five metres from a float polished concrete floor and I needed to plug the industrial hoover into one of these," said Mr Moir.
"Inexplicably I reached for the extendable ladder and placed it at quite a tight angle and power flex in one hand started my ascent. As I reached the top my brain suddenly kicked into gear, have I secured the ladder at the bottom? But it was too late, in a split second I was travelling at speed, with the ladder, to a very hard landing.
"Fortunately I did not lose consciousness and was only aware of copious blood flow from my nose, and a numb sensation sweeping my body. After a nasty accident with a cow before, I knew that I only had a few minutes before shock would set in and I could be in real trouble as I was working alone."
"I was able to get my mobile phone from my breast pocket and contact my son Ian who was home on leave from his work. In the few minutes Ian took to find me I realised I couldn't stand up and the extent of my injuries – I was lucky to be alive.
"I was lucky and very fortunate to have had excellent care and repairs courtesy of NHS Grampian, it still leaves me cold to think about what happened and I have found this quite difficult to actually write as the memory's come flooding back."
By sharing their stories, Mr Moir and other members of NFU Scotland hope farmers will take safety more seriously while they are working.