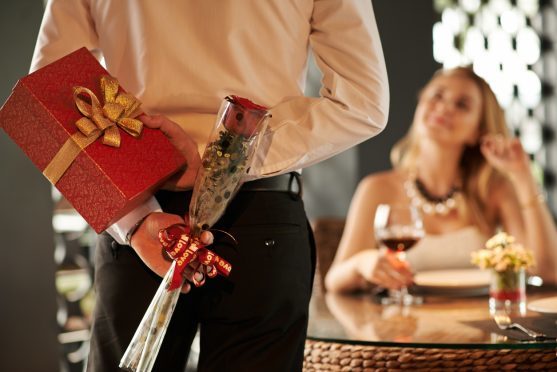 It's just over two weeks until Valentine's Day, so there's not much time left to pick up the perfect gift for your partner.
Here are some ideas from local businesses to give you some inspiration and make sure that this February 14 is one to remember (for the right reasons).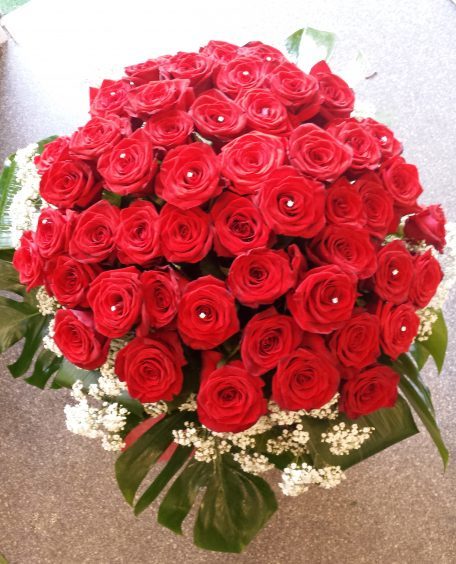 Whether you are looking for something traditional or a bit more modern, pop into Azalea to get your Valentine's Day bunch of flowers.
This year's Valentine's range has a mix of the new and the classic – red roses, rainbow roses and for the first time, black roses, which will add drama to any floral creation.
Azalea was established over 25 years ago by two sisters, and is now in the hands of Ola Spala, who works hard to ensure that customers receive the high quality products and services they come to expect from the florists.
Previously a lecturer of floristry at North East College and with years of experience under her belt, Ola and her team work with each customer to create beautiful bouquets and displays that suit all tastes and budgets.
The staff at Azalea are encouraged to research new and exciting ideas, so that they can offer customers something a wee bit different. This includes trips to flower markets around the UK and Europe to see what products and techniques are being developed.
Click here to visit the Azalea website for more information and inspiration.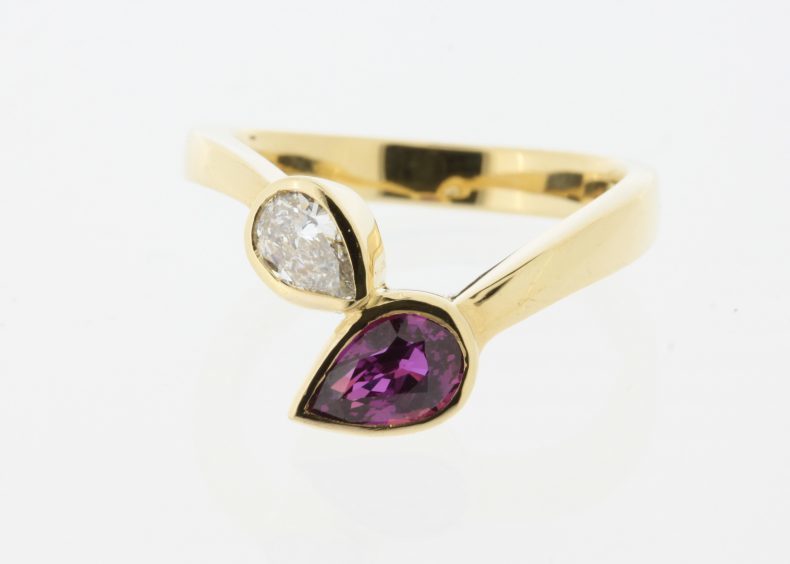 Make it a Valentine's Day to remember with an extra special piece of jewellery.
Lava Jewellery Design has been creating jewellery to mark special occasions for over 10 years. They have a range of collections, as well as a bespoke service for engagement and wedding rings that gives their customers exactly what they are looking for.
Duncan and Jacqui Grant founded Lava Jewellery Design in 2006. Both are qualified jewellers, who met while at art school and they each have over 20 years' experience in the design and creation of bespoke jewellery. They specialise in making bespoke wedding jewellery, including shaped or fitted wedding rings, shaped diamond set wedding rings, bespoke engagement rings, gents wedding bands and eternity rings.
Shop online, which features their range of contemporary Scottish jewellery, or visit the studio workshop in Peterculter to pick the perfect present for your special someone.
Click here to visit the Lava Jewellery website.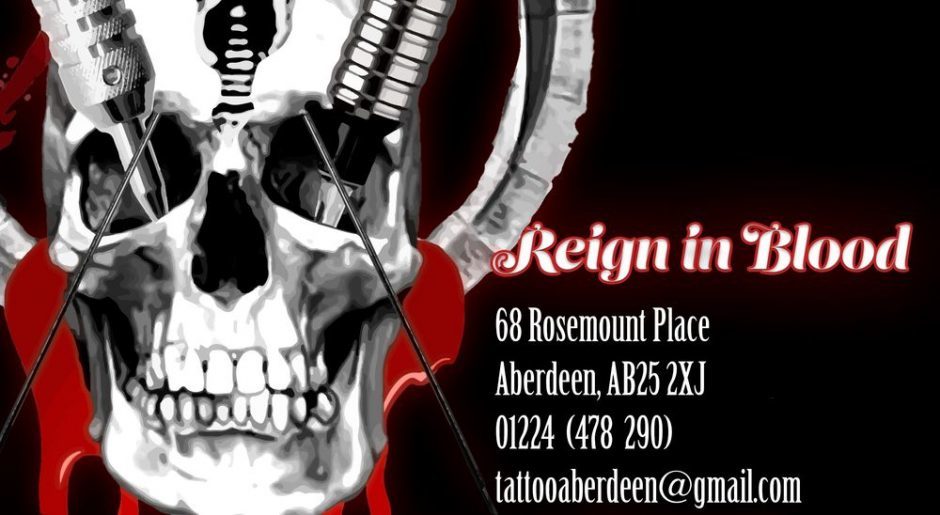 Looking for a gift that will last a lifetime? The team at Reign in Blood can create something extra special this Valentine's Day.
The shop offers a wide range of styles – from classic black and white right through to old school and realistic – using top quality products, hygiene supplies and techniques.
The two talented and experienced artists, Vitt and Martin, and manager Jack, will work with customers to give them truly exceptional designs that they will love. Their dedication to providing outstanding customer service means that every person who visits the shop will be made welcome and given a personalised experience.
And, if anyone who books an appointment with Martin between now and Valentine's Day 2017 will receive 20% off their tattoo! (Offer applies to new bookings only.)
If the loved one in your life is a fan of tattoos, why not buy them a voucher for Reign in Blood, available at the shop?
Visit the Reign in Blood Facebook page for more details.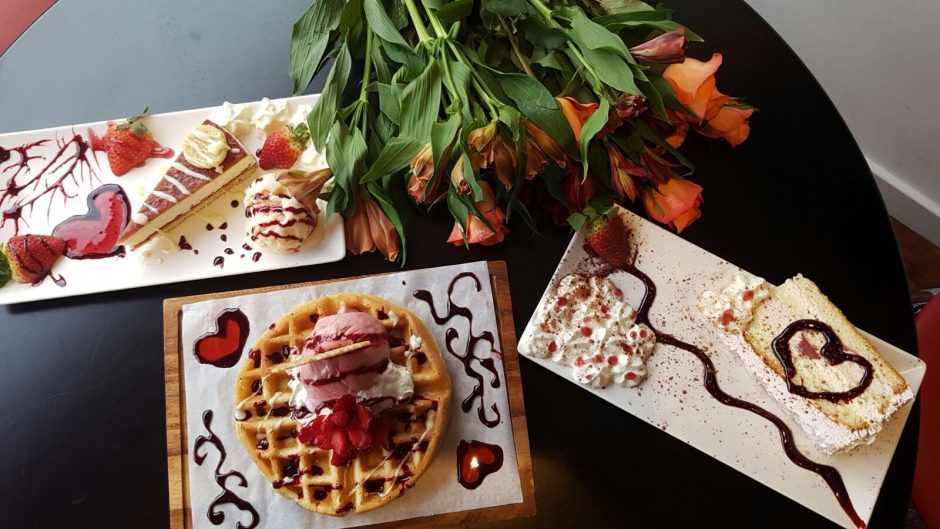 Looking for something cool before things heat up this Valentine's Day? Then make sure to get some gelato from Crolla's.
Their Cold Stone Creations offer customers the chance to create the perfect combination – from the flavour of ice cream to the toppings. From fudge pieces to chilled chocolate chips or fabulous fresh fruits, smothered in a dark and sexy chocolate sauce or caressed by a dreamy, creamy confection, there's dozens of flavour sensations at Crolla's.
Crolla's is a family run business which has been creating luxurious ice cream for over 120 years. This personal touch that has been passed down through generations of the family and now to their franchise stores, ensures that customers are made to feel special every time they visit.
They also have a full menu of savoury and sweet treats, perfect for a romantic meal this Valentine's Day.
Click here to visit the Crolla's website and find out more.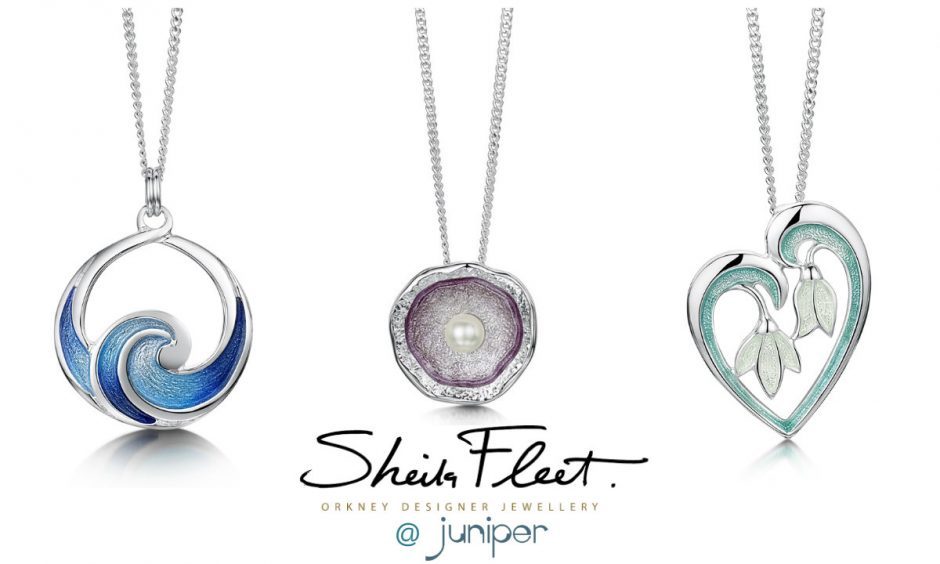 Looking for something a bit special this Valentine's Day? Juniper is a must-visit.
Established in 1971 by June Stewart, Juniper is an independently run store, nestled in the heart of Aberdeen on Belmont Street, which specialises in gifts, jewellery and homeware.
Over the years, Juniper has been developed to offer a wide range of products to suit many varied tastes and they aim to source Scottish and British-made products.
Stocking leading jewellery brands such as Sheila Fleet, Nomination, Linda Macdonald, Aurora, Hot Diamonds – and many more – you'll never be short of choice!
Juniper also stocks a beautiful variety of items for the home and has a large selection of wall art, soft furnishings, Tiffany-style lighting and furniture from top brands like Voyage, Libra and Art Marketing.
They also stock bags, candles and accessories from Highland Stoneware, Jo Downs, Isle of Skye Candles and many more.
The small team always aspire to provide every customer with a personal and friendly service to help them find the right gift. So whatever treat you want to give your loved one this Valentine's Day, Juniper can help!
Click here to visit the Juniper website.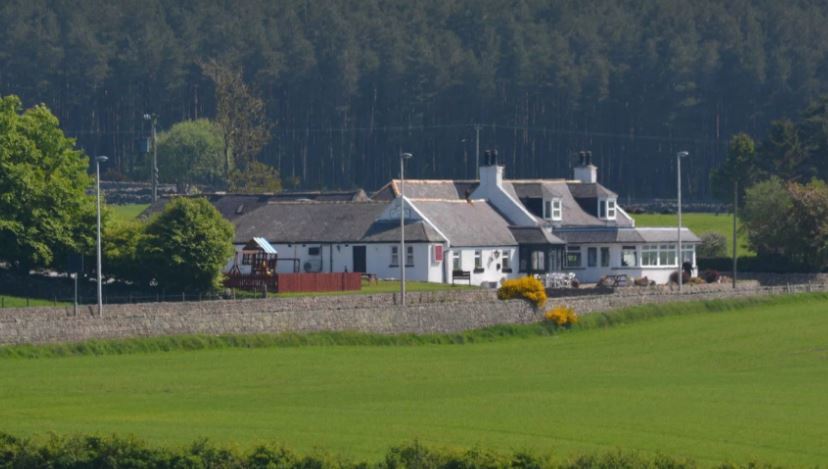 Cosy up with your partner at the Garlogie Inn this Valentine's Day.
The inn is a well-known family-run bar and restaurant, which has been owned by John and Thelma Quinn for over 30 years. They gave the inn a complete makeover, creating the bar and restaurant.
Their great service and delicious home-cooked food, as well as the friendly atmosphere, make it an ideal spot to celebrate February 14 – and maybe even the perfect place to pop the question.
Click here to find out more and see the Garlogie Inn's menu.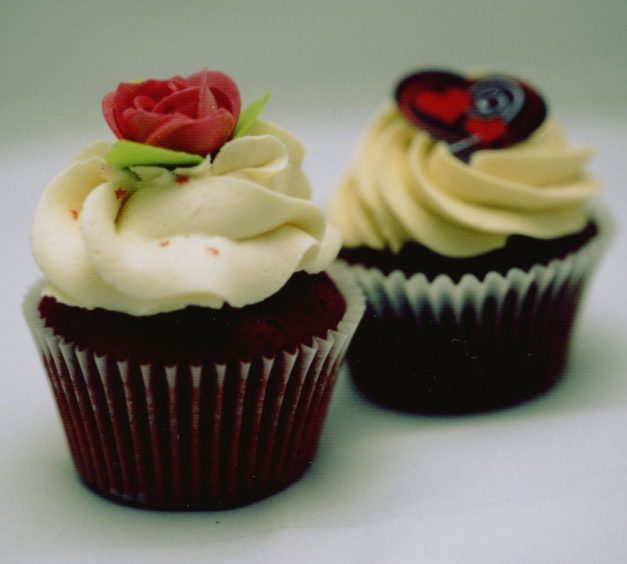 Looking for a present for a Valentine with a sweet tooth? Win some 'brownie' points with cupcakes from one of Aberdeen's most loved bakery businesses.
Valentine's Day is always difficult for him (and sometimes for her) but if you are looking for a tasty way to celebrate February 14, Sweetlilyadams has just what you are looking for:
Their Valentine's cupcakes are available in half-dozen, dozen and one-and-a-half dozen boxes (as well as their  famous cupcake posies) and can be gluten-free as well.
Sweetlilyadams can deliver within Aberdeen City area, including Bridge of Don, Cults and Dyce direct to your loved one's door – call early to avoid disappointment – 07762141663.
Make sure to get your order in early!
Visit the Sweetlilyadams website to make sure you don't miss out.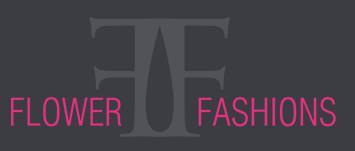 Why give one gift when you can give three?
Flower Fashions is offering lovers a dozen red roses, a box of chocolates and a balloon for just £60.
There's also a dedicated Valentine's section in their online shop, so customers are bound to find something to suit all tastes and budgets.
Flower Fashions is a long-established florist business within the Aberdeen area, with 17 years' of experience in the art of floristry.
The team endeavours to ensure that they exceed their customers' expectations by providing unique fresh high quality floral products for every occasion.
At Flower Fashions, they believe that there are three key elements needed to make beautiful floral creations – an eye for design, an attentive ear and an inspired imagination.
So for that perfect Valentine's gift, speak to one of the members of staff at the shops (located on Ellon Road in Bridge of Don and Hilton Drive) or call 01224 822228.
Visit the Flower Fashions website to place your order.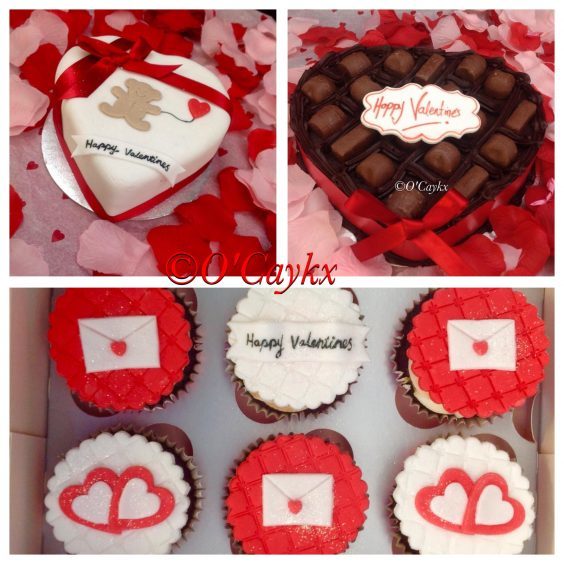 Based in 22 Schoolhill, Aberdeen, O'Caykx specialises in creating bespoke cakes and cupcakes for all occasions – and especially Valentine's Day.
All of their delicious baked goods are baked from scratch on the premises using the finest ingredients. O'Caykx offers more than 15 different flavours. Each and every cake is designed, baked and decorated to meet the needs of their clients – when it's an individual or a business.
The team at O'Caykx is passionate about what they do, and that passion is shown not just in the finished product, but also in each and every interaction with their customers. They provide a friendly service, with the ethos that it's not just about making a good cake, but it's also about putting smiles on people's faces.
Whatever your style, taste or budget, O'Caykx will have something sweet for you this Valentine's Day.
Visit the O'Caykx Facebook page to find out more.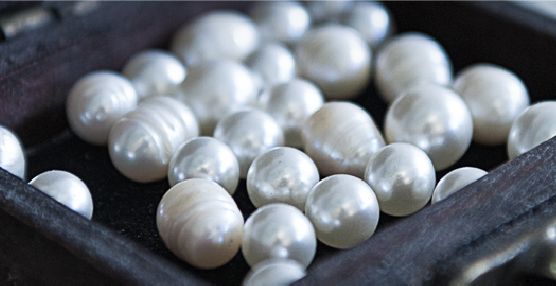 Help your loved one feel better this Valentine's Day with a healing gem.
Jules Healing Gems has a huge range in their cosy shop in Ellon, with everything from over 100 different tumble stones to huge geodes that are over three feet tall.
Owner Julie Davidson also has a range of Fairtrade giftware, incense, essential oils, books, CDs and salt lamps, so there's plenty to choose from.
Jules is a qualified Reiki Practitioner and Crystal Therapist. She provides treatments from the warmth and serenity of the treatment room within the shop.
Julie's interest in crystals and therapy started a decade ago, when she embarked upon her first formal training as a Reiki Practitioner and has grown to include experience and training in crystal and gem therapy, natural medicines and psychic development. She will be happy to help all customers  find what they are looking for.
Click here to visit the Jules Healing Gems website.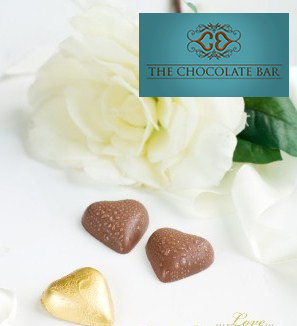 Treat the special person in your life with some luxury handmade chocolates just for Valentine's Day.
The Chocolate Bar's confections are made using the finest quality ingredients to ensure the best tasting products for their customers.
The chocolate is of the finest Belgian quality and is supplied raw to the shop, where the process is continued before creating many delectable flavours and treats.
The Chocolate Bar is a shop and cafe in the heart of Ellon, where customers are welcomed and given the star treatment. There's also an online shop where their beautiful chocolates can be ordered.
Visit The Chocolate Bar's Facebook page for all the latest news and offers.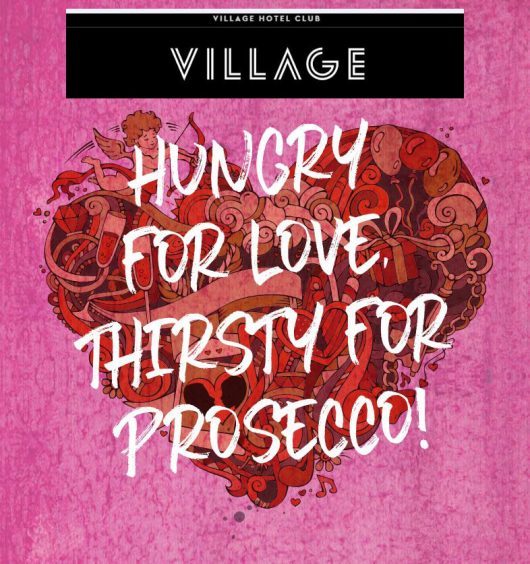 Treat your special someone to a three-course dinner with a glass of fizz this February 14.
Available from just £30 per person, diners can choose from a selection of indulgent courses, including a smoked salmon starter, a delicious Chateaubriand for two, followed by a dessert plate to share.
You can even splash out and turn your glass of fizz into a bottle of Prosecco for just £10 extra.
The Valentine's menu is available at the Village Hotel club Aberdeen, Kingswells, from Friday, February 10, to Tuesday, February 14. (Terms and conditions apply.)