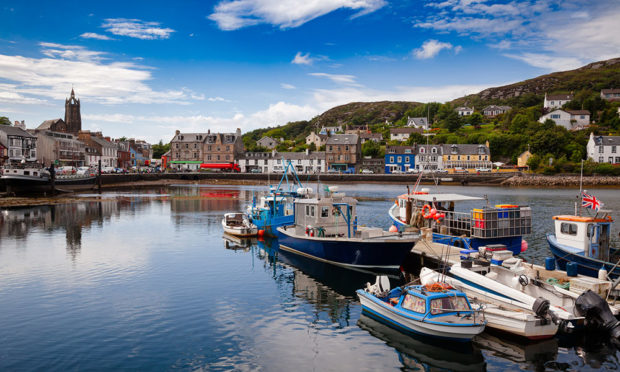 As well as being a beautiful part of Scotland, the West Highlands also boasts a number of successful businesses catering to both residents and visitors to the area alike.
If you're in need of somewhere to stay, you'll have a huge range of options, from beachfront hotels to historic castles and everything in between. You'll also have no trouble finding things to do, whether you fancy relaxing and soaking up the views, learning more about the local wildlife or enjoying a bit of retail therapy in shops and boutiques.
When it's time for a break, stop at one the local artisanal cafes, bars or restaurants available throughout the region – there are even a few local distilleries to sample.
The area also has many talented local tradespeople and companies, if you're looking to have a productive summer and make a few home improvements. With their expertise and help, you'll have no problem finally sorting all those little and big jobs around the house and garden.
Shop locally in the West Highlands and you'll find everything you need for a memorable trip or peaceful life, all on your doorstep. Here are just six of the best businesses to be found in the area…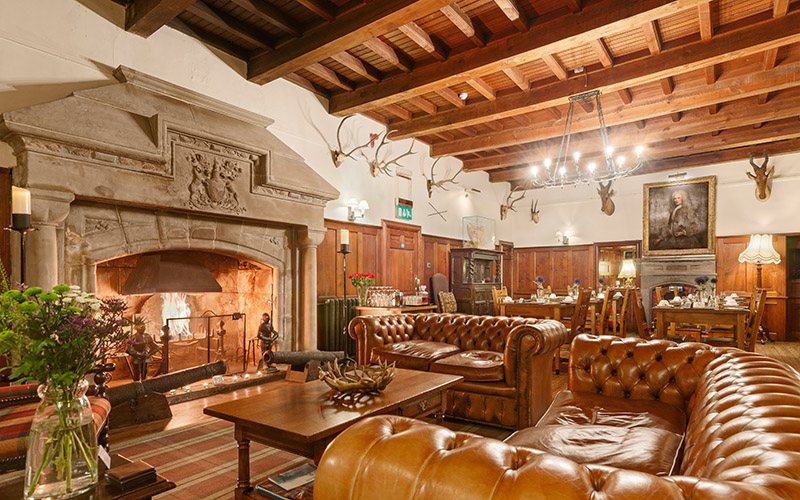 A warm welcome awaits you in the beautiful surroundings of Argyll's ancient Barcaldine Castle with bed and breakfast facilities. Built in 1609 by "Black" Duncan Campbell and restored in 1897 by Sir Duncan Campbell 3rd Baronet of Barcaldine, the castle offers something truly beautiful. A Scottish castle set on the shores of Loch Creran with breathtaking views, from the snow-capped mountains of Glencoe in early spring to the golden colours of autumn.
At Barcaldine Castle, you'll be guaranteed a memorable stay at one of the finest bed and breakfast castles in Scotland. Whether you want to experience their fantastic Afternoon Tea by the fireplace in the Great Hall or sit in the gardens and enjoy a spot of light lunch while enjoying the view, there's a relaxing spot for everyone. Filled with history, you can view the dungeon or even discover the secret passageways.
*For more information on the castle or to book your stay, click here.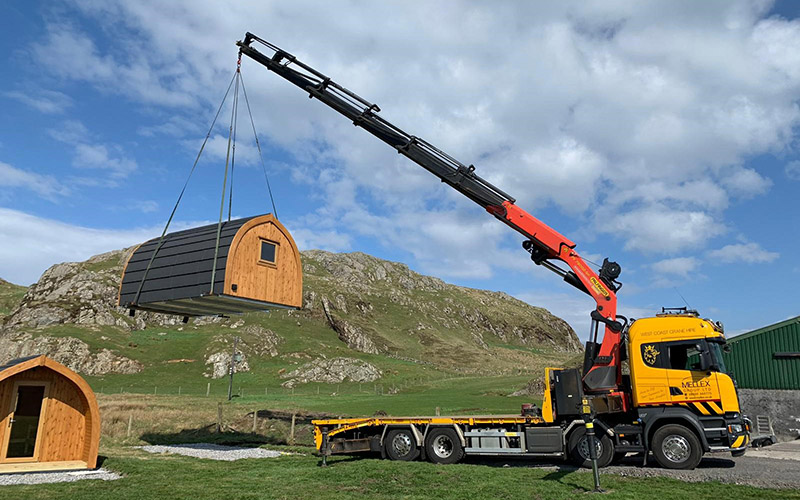 The Mellex Group Ltd is a family-run business originally founded in Tarbert, Argyll 21 years ago, and later expanding throughout the Argyll area, with depots in Oban, Lochgilphead and Dunoon.
At each of its West Coast Tool and Plant Hire depots within the retail side of the business they offer high quality garden and ground care equipment and are main dealers for Stihl, Husqvarna and Honda.
Primarily a plant hire company, The Mellex Group can offer a huge variety of plant and more specialised equipment, tailored to suit the needs of the customer and the requirements of the job, with or without operators.  All tool and plant hire can be done through any of their depots.
The other divisions of business within the Group comprise of West Coast Crane Hire (for all heavy or awkward lifts), West Coast Environmental Services (for all types of skip hire including roro skips), West Coast Salvage and Recovery (for a fast and efficient response for both land and marine salvage and recovery), West Coast Soft Ground Specialist (for equipment to allow access where standard equipment would find it impossible to operate) and Mellex Plant and Construction, which can offer a complete turnkey package for all construction works.
*Give The Mellex Group a call or click here to visit the website and to see what they can do for you.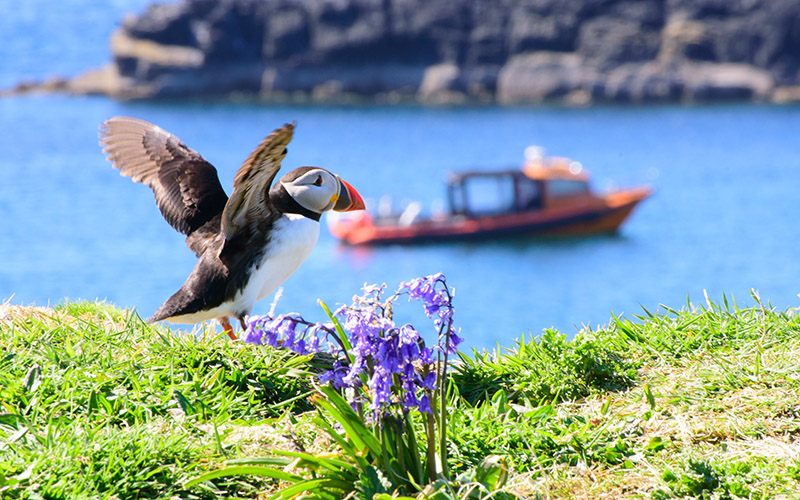 Basking Shark Scotland is a 5-star VisitScotland experience specialising in marine biologist-guided wildlife tours. Spring tours from Oban and Mull include snorkelling and marine life safaris around stunning kelp forests with crystal clear water. Meet the curious seals along with chances of seeing whales, dolphins and eagles along the way.
If you want to stay dry, why not choose to visit the puffin colonies of the Treshnish Isles? The tours are based on small groups with low impact operations around the wildlife. Spend a few hours on the island in the company of many thousands of puffins.
During summer, the tours from Coll focus on the seasonally migrating basking sharks. Mainly multi-day tours, the itineraries include seals, whales, seabirds, dolphins and Fingal's Cave. Basking Shark Scotland has a range of shore based accommodation and their boats are cabin RIBS which are fast, safe and comfortable.
If paddling is your thing, join them for a stand-up paddling adventure around some of the stunning scenery, wildlife and coastline of the west coast. Private charters and bespoke family adventures are available for any activities round the Oban and Argyll coastline.
*Check the website for more information by clicking here.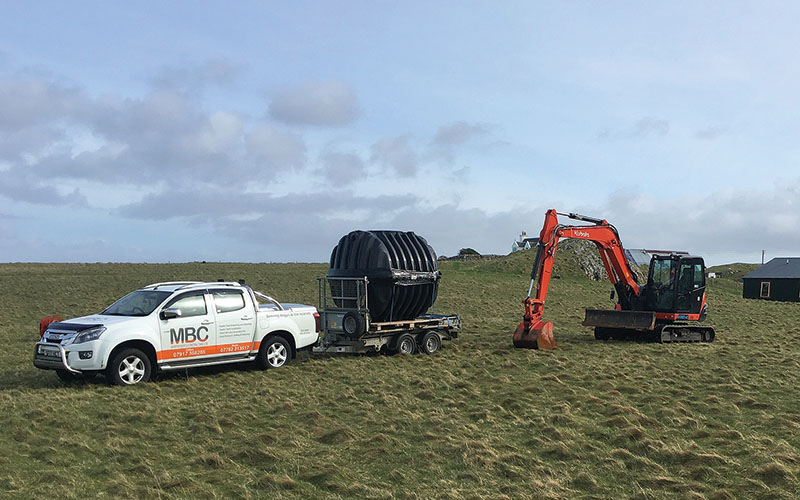 Martin Boyle Contracting Limited is a family-run business established on the Isle of Jura in 2005. Servicing Argyll and the Islands, they offer a range of services including: septic tank emptying and cleaning, septic tank installation, sewage and drainage works, high pressure jetting and cleaning, repair of bursts and blockages and groundworks and plant hire.
Martin Boyle Contracting has premises in Lochgilphead which allows them to respond quickly to requirements anywhere in Argyll. From small domestic tanks to large commercial storage tanks, MBC can offer a solution as they have done for Scottish Water, ACHA, WHHA and the National Trust for Scotland as well as many private clients from Kintyre to Kerrera.
They service areas throughout Argyll and the Islands no matter how remote or difficult to reach using specialist equipment designed and built specifically for their client base.
Being both SEPA and CHAS registered, they are an accredited installer able to deliver a certified service to a high standard.
*For further information or to make a service appointment please call Callum Simpson on 07917 358285 or Martin Boyle on 07782 313517 and they will be happy to assist you. You can also email: info@mbcargyll.com or visit the website by clicking here.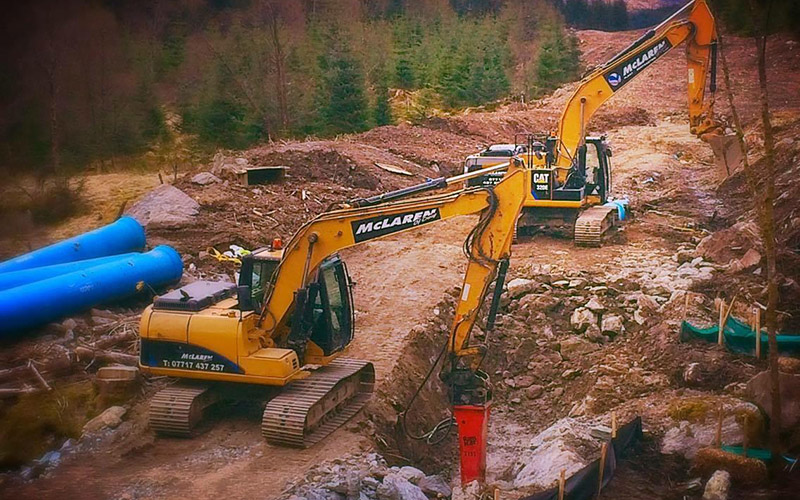 Established in 2015, McLaren of Craig Plant & Contracting Limited uses fully skilled operators to complete all projects to the highest standard in a safe and efficient manner.
The company prides itself in supporting agriculture throughout Scotland to include both the Inner and Outer Hebrides. They offer a complete range of groundworks including drainage, sewer connections, duct and cable laying, tarmac and road construction to name a few. They have qualified Street Works Operators ensuring that they can undertake all aspects of road works for both commercial business and domestic settings.
With hydropower and renewable energy solutions being considered the most effective and economical method of generating power, McLaren of Craig Plant & Contracting Limited has a wealth of experience and knowledge working in this area. Whilst they are a young company, Director James McLaren and their highly skilled operators have worked throughout Scotland on a range of hydropower schemes from smaller 50kw schemes to multi-million pound hydropower projects.
*To find out more click here to visit the website or email: info@mclarenplanthire.co.uk with your specific requirements and they will be delighted to assist you with your project.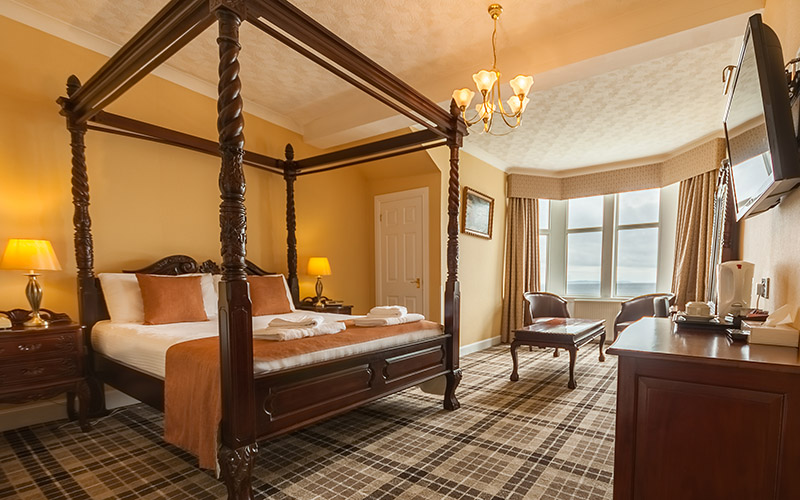 Perfect for those who like to escape from the hustle and bustle, the Esplanade Hotel in Dunoon is the ideal location to relax and unwind with the beach right outside the hotel.
The traffic-free promenade makes it easier to take in the stunning views up and down the River Clyde. The Esplanade Hotel, part of the SGE Hotel Group, offers a variety of accommodation breaks that will suit everyone. So whether you are an adventure seeker, love a tribute weekend or in need of rest and relaxation, the hotel has something for you.
There are limited spaces available on the remaining 2019 tribute dates. If you are looking for a function venue, no matter the size of your party, the hotel has three function suites available. So whether you are booking an intimate gathering or a big celebration, you will be sure to have the event of your dreams in this coastal resort.
*Call the hotel on 01369 704070 for more information on the perfect break tailored to you or click here to visit the website.