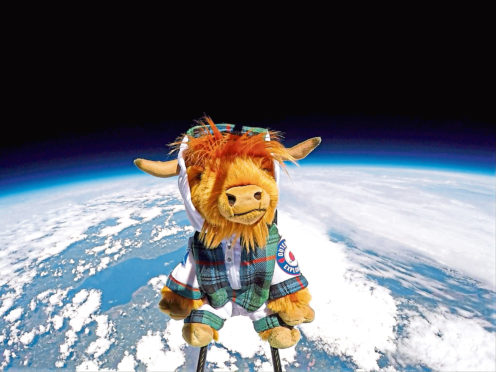 On July 26 1969, Neil Armstrong, Buzz Aldrin and Michael Collins formed the three-man Nasa mission which set off to land on the surface of the moon.
Four days later Armstrong took "one giant leap for mankind" when he became the first person to walk on the moon.
Three years later, Armstrong became the first and only Freeman of Langholm in Dumfries and Galloway, the ancestral home of Clan Armstrong. The Ohio-born astronaut was said to be proud of his Scottish heritage and indeed at the ceremony declared Langholm as his "home town".
To mark the occasion, and celebrate Scotland's links to the moon landing, VisitScotland launched a special trail highlighting Scottish connections to each planet in the solar system as well as fun facts and details of science centres and the best places to stargaze.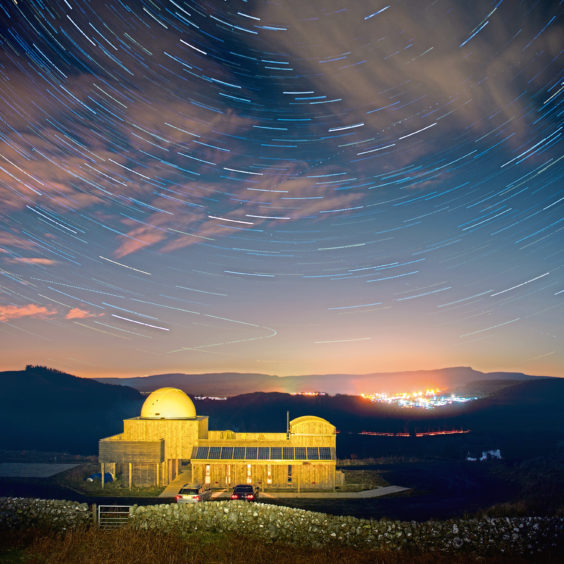 The Scotland is Out of this World trail includes:
l The Highland village of Glenelg which twinned itself with a geological feature on Mars, also called Glenelg.
l Loch Airigh on the Isle of Harris in the Outer Hebrides portrays the planet Jupiter in the 1968 Stanley Kubrick directed film, 2001: A Space Odyssey.
l Braemar is the birthplace of Johann von Lamont, an astronomer and pioneer in geomagnetism, who calculated the mass of Uranus.
l Jedburgh in the Borders is the birthplace of 19th Century science writer Mary Somerville who theorised that difficulties in calculating the position of Uranus may point to an undiscovered planet, which inspired the discovery of Neptune.
l Parton in Dumfries and Galloway is the resting place of 19th Century physicist James Clerk Maxwell, whose name was given to Maxwell Montes on Venus, the planet's only feature named after a man.
l Galloway Forest Park was named the first Dark Sky Park in the UK in 2009, and second in Europe. With few buildings nearby and even less light pollution, it is the perfect location for stargazing and planet spotting, in particular the smallest planet in the solar system, Mercury.
l The high quality of the night skies above Tomintoul and Glenlivet in Moray earned the area the accolade of Scotland's second International Dark Sky Park.
It is not only the darkest park in the UK, but it is also the most northerly Dark Sky Park in the world.
Scotland boasts many more links to space exploration and astronomy.
In fact, there are even craters on the moon and Mars named after Scottish scientists.
Mee is a crater on the moon named after 19th Century astronomer Arthur Mee, from Aberdeen.
Sir David Gill, another Aberdeen astronomer, also has a crater named after him on Mars.
Other places of interest include Bonnybridge, the official UFO capital of Scotland with more than 300 sightings every year.
And for those Star Trek fans, Linlithgow is the 2022 birthplace of chief engineer Montgomery "Scotty" Scott from the science-fiction series.
To download the Scotland is Out of this World trail, visit www.visitscotland.com/out-of-this-world