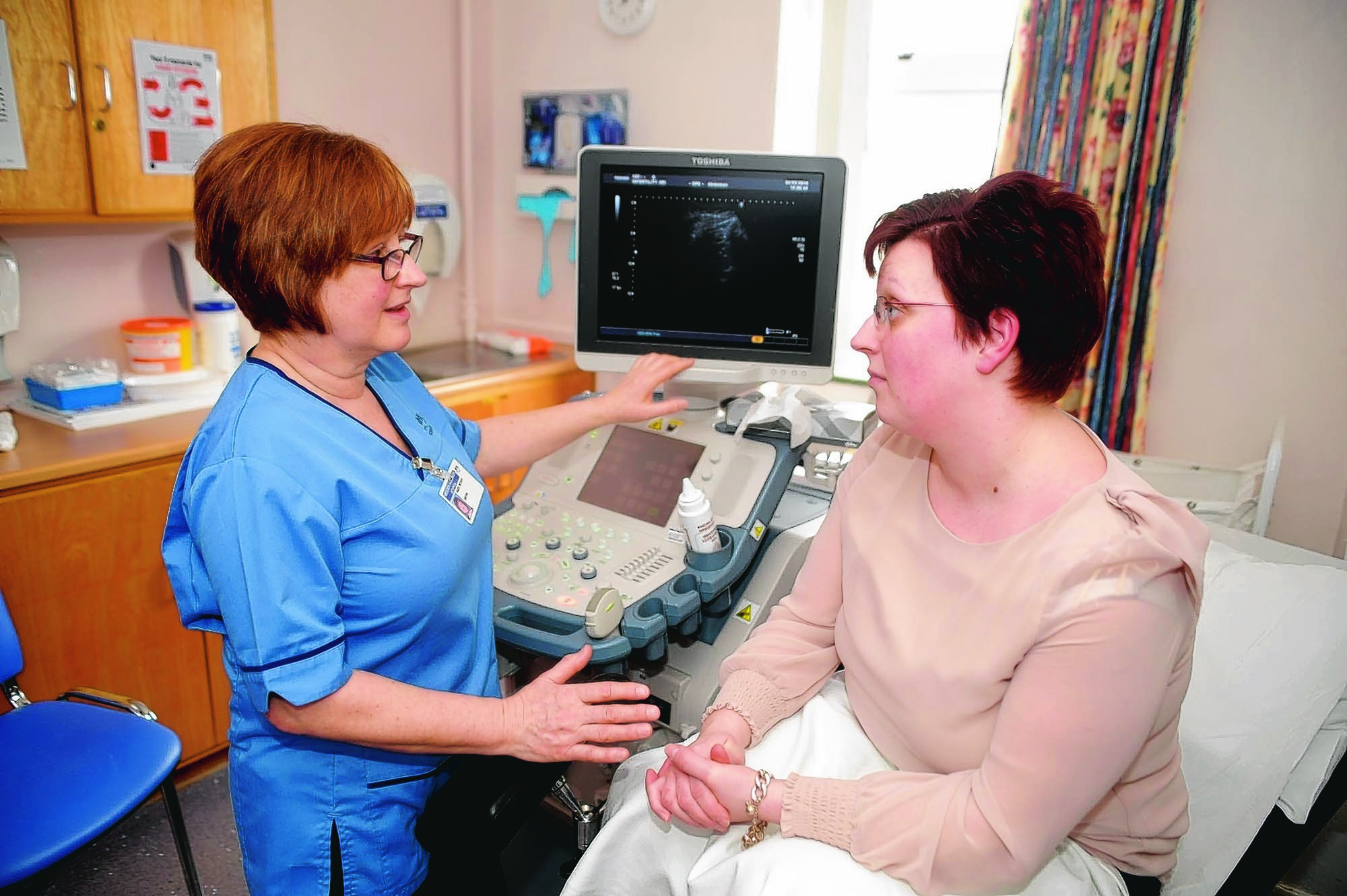 Scotland is suffering from a significant egg donation shortage, leaving many would-be parents waiting desperately in the wings. YL meets the recipients, donors and health professionals working on the front line
The pamphlets propped up on the desk beside me were mind-boggling. One, titled 'clomifene' explained how a selective oestrogen receptor modulator is used in ovulation induction. A second, emblazoned 'gonadotrophin', explained sexual development and reproductive function. While alien to me, such scientific terms are the building blocks for understanding and treating human infertility.
The desire to bring children into the world, care for them and watch them grow is as deeply ingrained as human instincts go. But no matter how natural a part of human existence, it's an urge which is left unfulfilled for many men and women. Science, therefore, is the answer. But it's also a problem. Or rather, perceptions of when it should or shouldn't be applied is an issue.
"Nobody is aware that I'm going through this process," said a female voice, calling me out of my haze.
"For me it's not a lonely journey, but it's not something I really want to discuss. It feels that it's a taboo subject, but it really shouldn't be. I know some people aren't as accepting of the science and technology behind it."
Linsey, as she preferred to be referred to in this article, sat opposite me in the meeting room of the University of Aberdeen's Aberdeen Fertility Clinic. The 38-year-old is currently on the clinic's two year waiting list to receive donor eggs. She and her husband have a little girl already, but she was a hard won prize, with the couple going through a long period of unexplained infertility before her conception. Their hopes for a second child look even more unlikely, as Linsey has since been diagnosed with premature ovarian failure, meaning she could go into early menopause within two years.
An academic background in biochemistry has helped keep her grounded during these emotionally taxing times, keeping a clear head while the clock is ticking is no easy task to endure. It can take up to two years to be matched with a donor, but that's just the start of the journey. Achieving successful pregnancy requires more time, and even then sometimes it doesn't work.
BURNING MATERNAL INSTINCT
It's a long wait for someone who feels her time is running short.
"I still have a burning maternal instinct that for me didn't kick in until I was in my early to mid 30s. In my 20s I felt like I still had heaps of time. It's almost ironic," she said flatly.
Linsey wanted to be clear: her little girl gives her joy beyond measure. It's just that she has more to give as a mother. While she hopes speaking out will motivate egg donors to come forward to help women like her, it's not a topic Linsey feels able to share with friends and family. Enduring stigmas around egg and sperm donation, she explained, mean this is a quiet road she and her husband must walk on.
But in this day and age of technological advancement, and a greater acceptance of non-conventional family units, why do taboos still exist?
"It's not narrow mindedness," Linsey responded.
"It's just that, I mean, people are still funny about IVF. So if they're funny about that, who knows what they think about this?"
Linsey's story is one of hundreds like it in Scotland – an all too common tale of men and women who long to fulfil their parental desires, who are hoping desperately that awareness of their needs will increase, and that the generosity of egg donors will be galvanised.
Taboos arising from science and technology are just one issue behind the main problem – there is a significant egg donation shortage in Scotland. A spate of press articles late last year highlighted how this shortage is motivating many Scottish women to seek private treatment abroad, or putting themselves at potential risk by approaching private donors online.
Only in licensed clinics like the Aberdeen Fertility Centre can women be assured of safe treatment and a donor's clean medical history. But with an average of only 20 clients each year from throughout Aberdeen City, Shire, the Highlands and islands able to be successfully paired with a donor through the centre, it's understandable why so many are willing to do whatever it takes. Even if the risks are high.
The most important step to be taken in tackling the egg shortage – something which the Scottish Government is just beginning to address with plans now rolling for a national donation drive – is to increase awareness of egg donation, what it involves and who is doing it.
MANAGING EXPECTATIONS
The Aberdeen Fertility Clinic is entirely dependent on donors coming through the door, and relies heavily on word of mouth. Speaking later with Alison McTavish, the centre's nurse, quality and business manager, I gained a fuller picture of the challenges facing women seeking egg donations, and the centre itself.
Since achieving their first egg donation pregnancy in 1991, Alison and her colleagues have processed 500 cycles of egg recovery each year. But with a 33% success rate, and with about half of clients not being eligible to claim NHS funding (instead incurring costs of up to £6,000 for each attempt at becoming pregnant via the egg donation route), it can be a frustrating and expensive process for all involved.
Staff at the centre are passionate about what they do, Alison explained, and would love nothing more than to help each person who comes forward achieve their happy ending. But unfortunately the health professionals have to deal with elation and disappointment in equal measure on any given day.
As she explained, a sad smile on her face, "human beings, after all, aren't very proficient at conceiving".
"So managing expectations is part and parcel of the process. Through consultation it can seem quite gloomy sometimes because at each stage, things can sometimes not go right. There can be occasions when the donor doesn't stimulate the same as for IVF. It could be we have the recipient lined up, but the drugs don't work particularly well, so the donor doesn't stimulate and they don't get to (egg) recovery. That's devastating for the donors who may have come in with high hopes of helping a couple." she said.
"And then we can go through all the steps and get eggs and they might not fertilise. Or when you get an embryo back, implantation might not occur. So it really has to be doom and gloom. People do start out on this journey with hope and we have to manage that as best as we can. And for staff as well, it's not an easy thing when you know half of your patients are going to be unhappy that day."
WOULD YOU WAIT TWO YEARS TO HAVE A BABY?
Given the complexities of the procedures, and the number of factors which can work against successful pregnancy, the most pressing campaign the clinic is mounting is to reduce the waiting list.
"Two years is the rule of thumb for the waiting list, but it can happen before," said the centre's donor coordinator, Hazel McBain as she demonstrated the ultrasound technology used as part of the egg recovery process.
"Down south, they don't have any waiting list, just the process time, which is about six months. So for us it's about raising awareness."
Raising awareness is one thing, but it's quite a different thing to find donors who are willing to go through the drawn out process of counselling, ovulation stimulation and then, if successfully reaching the next stage, egg retrieval.
Understandably, to recipients such as Linsey, donors are truly special people.
"It's a tall ask because there are potential complications for them – it's not a normal thing to stimulate someone's ovaries like that to retrieve eggs. It's a great thing they do," Linsey said.
At most, donors can claim £750 compensation for each donation cycle – so says a recent ruling from the UK's Human Fertilisation & Embryology Authority (HFEA). That's why people like Alison and Hazel are purely seeking 'altruistic' donors who are not looking to capitalise commercially from donating.
Hazel added: "If someone came to us and said, 'I want to donate, will you pay me?' they're not the sort we want. We want someone who is there to help a person."
THE DONORS
So who are these women, and what are their motivations for donating?
Meet Pamela Rennie. The 32-year-old mother-of-one has donated three times to the Aberdeen Fertility Centre. An ebullient 32-year-old who spoke freely and matter-of-factly about egg donation, I imagined it would be difficult to meet a more passionate advocate than Pamela. In her opinion, it doesn't take herculean levels of bravery or Mother Theresa-like selflessness to put yourself through the donation process.
"I just think every woman should have the right to have a baby," Pamela said.
"I've got a little girl and she's magic. But I have seen how some people struggle to conceive. Every woman thinks it's her right to fall pregnant but unfortunately sometimes they just can't."
Like all donors, Pamela attended counselling sessions before signing up to the process. The rationale is to help donors fully appreciate what they are signing up to.
She continued: "The counsellor tries to make you think of the bigger picture. She brought up the subject of what my husband, family and friends would think. She threw scenarios at me, such as what if the child came looking for me, and they said, 'you gave me to the worst person in the world'. But I would say, 'you need to talk to the egg donation service. It wasn't my job to decide. I was just there to help.'"
Her friends were supportive of her decision to donate, she added, though they were full of questions.
"They all asked 'what happened? Why don't you want to know anything? What if the child comes looking for you?' And I told them, 'I would just say, hello. What do you want to know?'"
As to the unregulated methods of receiving donations, Pamela said she had 'Googled' them out of curiosity but never considered offering up her eggs through them. But she could understand why some recipients feel they are a viable option.
"There are a lot of sites, and people are desperate. I'm not being nasty, but there's a two year waiting list for eggs here. Would you wait two years to have a baby? If you go on the Internet, there are so many things people will try to do, because they're desperate. It's such a shame.
"There really needs to be more control over egg donation. You shouldn't just be able to go online and buy something like that."
RAISING AWARENESS
As I left the Aberdeen Fertility Clinic, one word hung in the air in front of me: awareness.
Awareness-raising among prospective donors to help tackle Scotland's egg shortage; awareness of the dangers of unregulated donation methods; awareness of how science can be applied safely and responsibly to help men and women yearning for a family; awareness – the key to breaking the taboo.
"There are people who don't understand the level of need to have a child and so find it difficult," Alison McTavish told me shortly before I left.
"For example, some couples who don't have a child by choice often aren't into this. Others don't have a child, but don't seek help. And we know that one in six couples do have fertility issues."
The Aberdeen Fertility Centre is currently seeking egg donors between the ages of 18 and 35, and sperm donors between the ages of 18 and 41. To find out more, including information on the centre's egg sharing programme, visit the website www.aberdeenfertility.org.uk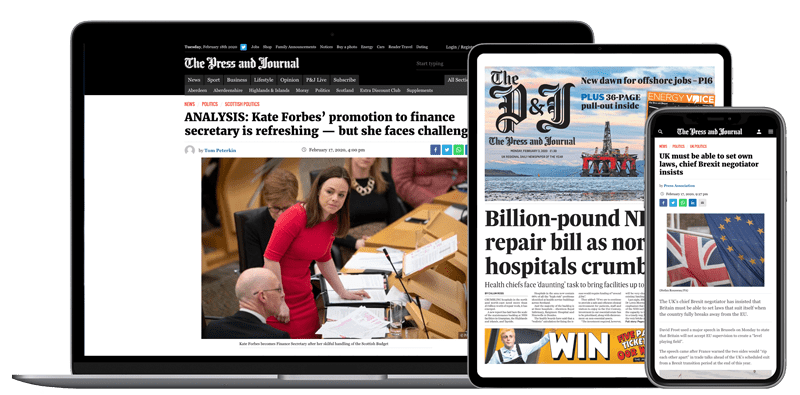 Help support quality local journalism … become a digital subscriber to The Press and Journal
For as little as £5.99 a month you can access all of our content, including Premium articles.
Subscribe