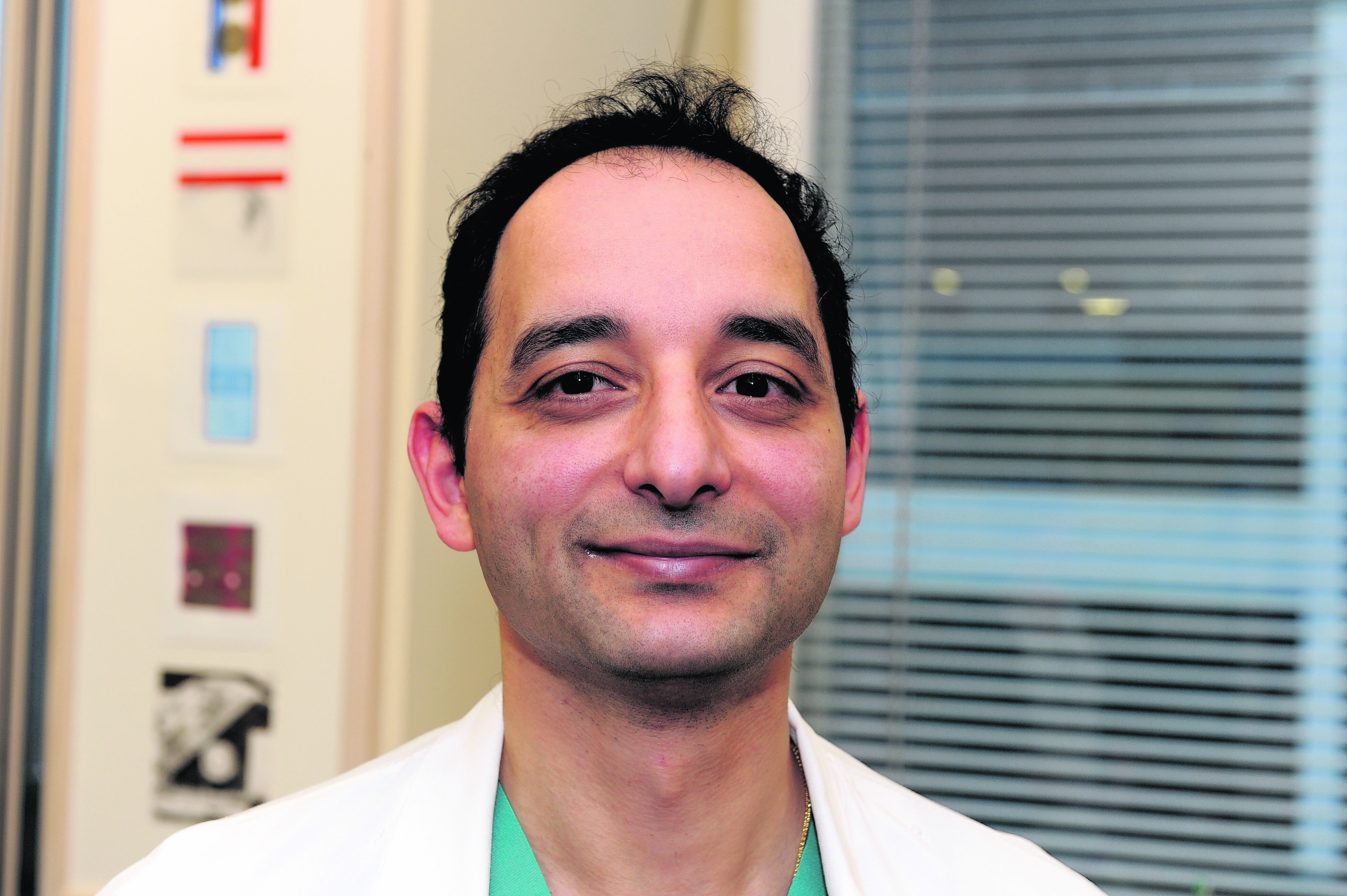 People are facing up to the fact that cosmetic dermal fillers can carry serious risks. Two women tell Alison Campsie their harrowing stories
Louise, 40, had only wanted to turn back the clock. A difficult few years had taken their toll and she just wanted to look good again. However, her decision to have dermal fillers – one of the most common cosmetic enhancements available on the high street – could have cost her life.
An office worker from Aberdeen, she had the fillers at a clinic which came with a good reputation. But the fillers, a mixture  of water and acid which flattens lines and plumps sagging skin, were accidentally injected straight into an artery.
She later learned that the mistake had left her at risk of heart attack or stroke. She was unaware of the dangers till weeks later, when a bad reaction to the treatment started to take over her face.
Louise said: "One morning my face was very sore and I had a look in the mirror. It wasn't a pretty sight.  One side of my face had swollen up and over the next couple of weeks the swelling moved around my face, from my mouth to my eye area over to my cheeks.
"The swelling moves about daily. I make a bit of a joke about it now but I don't know till I wake up what I am going to look like in the morning."
An abscess has since developed around her mouth, where the fillers were applied.
She added: "It seems vain but you go into these things expecting to feel better – not come out looking like Frankenstein's Bride."Louise said during the procedure there had been a "bit of a fuss" when she started bleeding, with an assistant called into the room.
She was told to go home and to keep applying pressure to where she had the injection.  Bruising, the practitioner said, would be normal. Around two months later she started to experience the facial swellings, but the practitioner said it couldn't have been linked to the treatment given the delay.
This weekend, Louise, which is not her real name, will be recovering from another procedure designed  to rid her face of the filler. If it doesn't work, she will require plastic surgery.
COMPLICATIONS
Dr Amir Tadros, a NHS consultant plastic surgeon at Aberdeen Royal Infirmary who also carries out private work, said he has seen around 30 north-east women in the past three years who have suffered complications as a result of dermal fillers.
He said: "I  am getting a lot more problems with the fillers. Anyone can inject them and that is a particular concern. The UK is the only country in the EU where you don't need a qualification to give fillers."
Mr Tadros said that a bad injection could also paralyse the face and lead to a loss of vision. He added: "There can be major complications but some of the people giving these injections don't have the expertise to correct problems when something goes wrong.
"One of my main concerns is that these people are not specialists, they are not facial surgeons. The person injecting should be able to deal with a complication or refer the patient to someone else. I have heard of things going wrong, and practitioners not answering phonecalls from patients. He added: "Mistakes can happen, failing to acknowledge or attempt to fix them is negligence."
For Louise, the experience left her terrified, and her confidence shattered. She said: "I have got an 18-month-old son and the hardest thing is going out with him. I have been avoiding social things, family things and I am trying to go to places with my child at quiet times.
"People treat getting things like fillers and Botox just like getting their hair done. But it's not. I am proof of that. If the practitioner only knew that he had injected into an artery and left me to get on with it. Well, it is terrifying to know that I would have had a stroke or a heart attack. You don't expect to go for a treatment like that and not come home."
NO REGULATION
Her story comes amid widespread concern for the use of dermal fillers. While manufacturers aim to give proper training on the use their products, many are sold on down the retail chain with no regulation on who can administer the injections.
Last year, a major report for the UK Government by Sir Bruce Keogh, chief medical officer for England, said the use of dermal fillers was "a crisis waiting to happen" given the lack of controls surrounding the product. He concluded most dermal fillers had no more regulation than a bottle of floor cleaner.
Following his report, moves were made by the UK government to tighten up regulation of cosmetic enhancement procedures.
This led to new rules surrounding Botox, commonly used to eradicate wrinkles, which now has to be prescribed by a nurse following a face-to-face consultation. However, the UK government did not act on fillers – a move described as a "missed opportunity" at the time by the British Association of Aesthetic Plastic Surgeons (BAAPS).
BAAPS council member Ken Stewart said: "This is the farcical thing. The adverse complications are much more adverse with fillers than with Botox. "We feel that there is insufficient regulation in terms of who can inject fillers. The patient has no more protection than when choosing a toothpaste, which is entirely unacceptable in public health.
"In fairness, manufacturers try to insure that the people who buy their products are adequately trained. There is a kind of secondary market and there is nothing to stop people buying the product not directly from the manufacturer and injecting them."
Mr Stewart said that the Royal College of Surgeons had worked to tighten up accreditation for surgeons of all different specialities who want to do cosmetic and aesthetic work.
"But surgeons are the tip of the iceberg," Mr Stewart said, adding that the focus had to be on those offering procedures who had no medical expertise.
"Regulation of the non-medical has to come from the Government. On that front we are deeply concerned. The notion that someone can buy this product off the shelf is particularly worrying."
NO GUARANTEE
Medics are hopeful that the Scottish Government may soon act on the issue, with The Scottish Cosmetic Interventions Expert Group due to submit  its report to the Chief Medical Officer this spring.
There are up to 190 dermal filler products on the market in the UK. Some are classed as "medical devices" by the EU and come with a CE guarantee that they have been manufactured to a certain standard. Many are only covered by the EU General Product Safety Directive, which places a general responsibility on the distributor that the products are safe when used in a normal way.
However, when a product such as a filler is used as part of a professional service, it is exempt from this product safety guarantee. Toys, make-up and electrical equipment have more safety cover than some dermal fillers.
By contrast, in the US all dermal fillers are classed as medical devices as regulated by the Food and Drug Administration. Only 14 dermal fillers are permitted for sale and information on all products is included on the government website. In the 2013 report, Sir Bruce noted an "explosive growth" in the dermal filler market was being driven by high demand and high profits.
"I looked like Roger Moore"
Elizabeth, 67, who lives near Aberdeen, spent £1,000 on fillers at a beauty salon which left her face partially paralysed when she was injected in part of the facial nerve.
She said: "When I got home from having the procedure I was horrified. I looked like I had a dislocated cheek bone and my mouth was lopsided.
"My right eyebrow had moved up and I looked like Roger Moore. I had a lump above my left cheek. I thought it would calm down a bit and that things would return to normal.
"But I could tell that something wasn't right. It got to a point I couldn't look in the mirror. I didn't go out. I avoided my friends and family.
"I started to feel depressed. I hadn't told anyone what I had done. I was too embarrassed. It got to the point that I was making up stories as to why my face looked the way it did. I said a toddler accidentally hit me in the face with a toy in the supermarket."
Elizabeth selected her practitioner from the internet, as she was trained to apply a particular product with a particular device  –   a cannula  –  with this  process said to achieve a smoother end result.
However, Elizabeth believes she did not receive the procedure she wanted but when she queried this, it was too late  –  the injections were already underway.
Elizabeth, who said she was given no aftercare advice for the product she received, returned to the practitioner in a bid for some reassurance.
She said: "I went back to the clinic for the second time, sat down and just started crying. I had some photos taken but felt I was just being rushed in and rushed out. The practitioner then said she would hold a meeting with colleagues to review my case."
Several days later, Elizabeth heard back from the practitioner, who said there had been no nerve damage  –  and that she had had a "good" result.
Elizabeth sought out an appointment with Mr Tadros, who took a different view. He believes that the nerve has either been damaged or severed altogether by the needle, with only time able to supply the final answer.
The plastic surgeon said it was essential that patients had clear information about a clinician's policy if problems occur. He also said that, importantly, patients should get a cooling off period after agreeing to get the treatment.
He urged patients to be treated by clinicians registered with BAAPS or British Association of Plastic Reconstructive and Aesthetic Surgery (BAPRAS),
His increase in patients suffering complications from fillers comes at a time when the value of the UK cosmetic enhancement industry is soaring and due to be worth £3.6billion by the end of  the year.
N-surgical interventions  –  such as fillers, Botox and intense pulsed light (IPL)  –  account for nine out of 10  procedures and three-quarters of the market value.
CUTTING CORNERS
Dr Sue Robson is the medical director of Temple Medical in Aberdeen, which has no connection to the women quoted today.
A qualified GP, she moved into aesthetics around 11 years ago. She said a major issue was people demanding aesthetic treatments such as dermal fillers for the lowest possible price.
Dr Robson said: "One of the biggest problems is people think they can cut corners on price. People don't ask  'can you safely provide me with fillers'. They ask me 'how much do you charge'. They say I am not coming to you for fillers, I can get them £50 cheaper down the road.
"You must always assess a patient, assess what they are looking for and assess what you think their motives are. If a treatment is not right for them I won't do it, and it doesn't matter how much money they have."Dr Robson said that fillers were one of the most popular treatments of the moment which can be "really effective" at "turning back the clock" and making people "feel refreshed".
Asked whether the bad press for fillers was justified, Dr Robson added: "It is perhaps justifiable when there is no regulation as to who can get their hands on them. "I have heard of someone who walked into an aesthetician and tried to buy fillers off the shelf to get their friend to inject them."
She said the industry was making genuine attempts at self-regulation with the new Save Face accredited organisation, of which she is a member.
Dr Robson said: "If I was a patient, I would ask myself ''who has most to lose by treating me'? The answer is a doctor. The most precious thing a doctor has is their GMC registration. Their biggest fear is losing it.
"You will pay more to see a doctor but at least you know they are ethically bound to care for you."
For Elizabeth, the advice may be too late. She chose her practitioner because she offered the treatment for £200 cheaper than the quote she received from a doctor in Glasgow. Elizabeth concluded: "I may have saved £200, but I spent £1,000 to be absolutely mortified."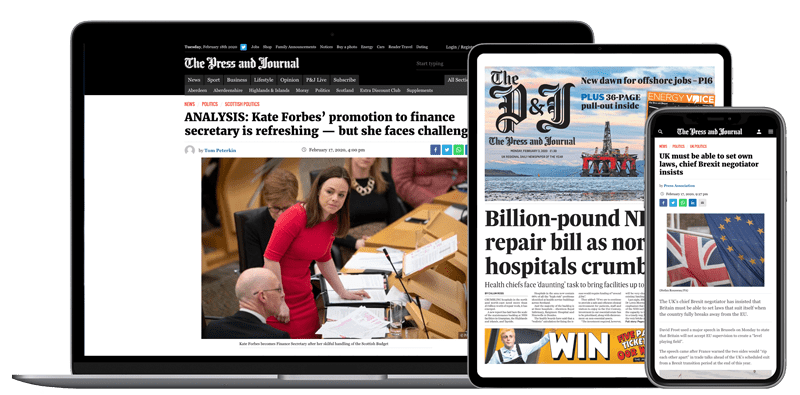 Help support quality local journalism … become a digital subscriber to The Press and Journal
For as little as £5.99 a month you can access all of our content, including Premium articles.
Subscribe