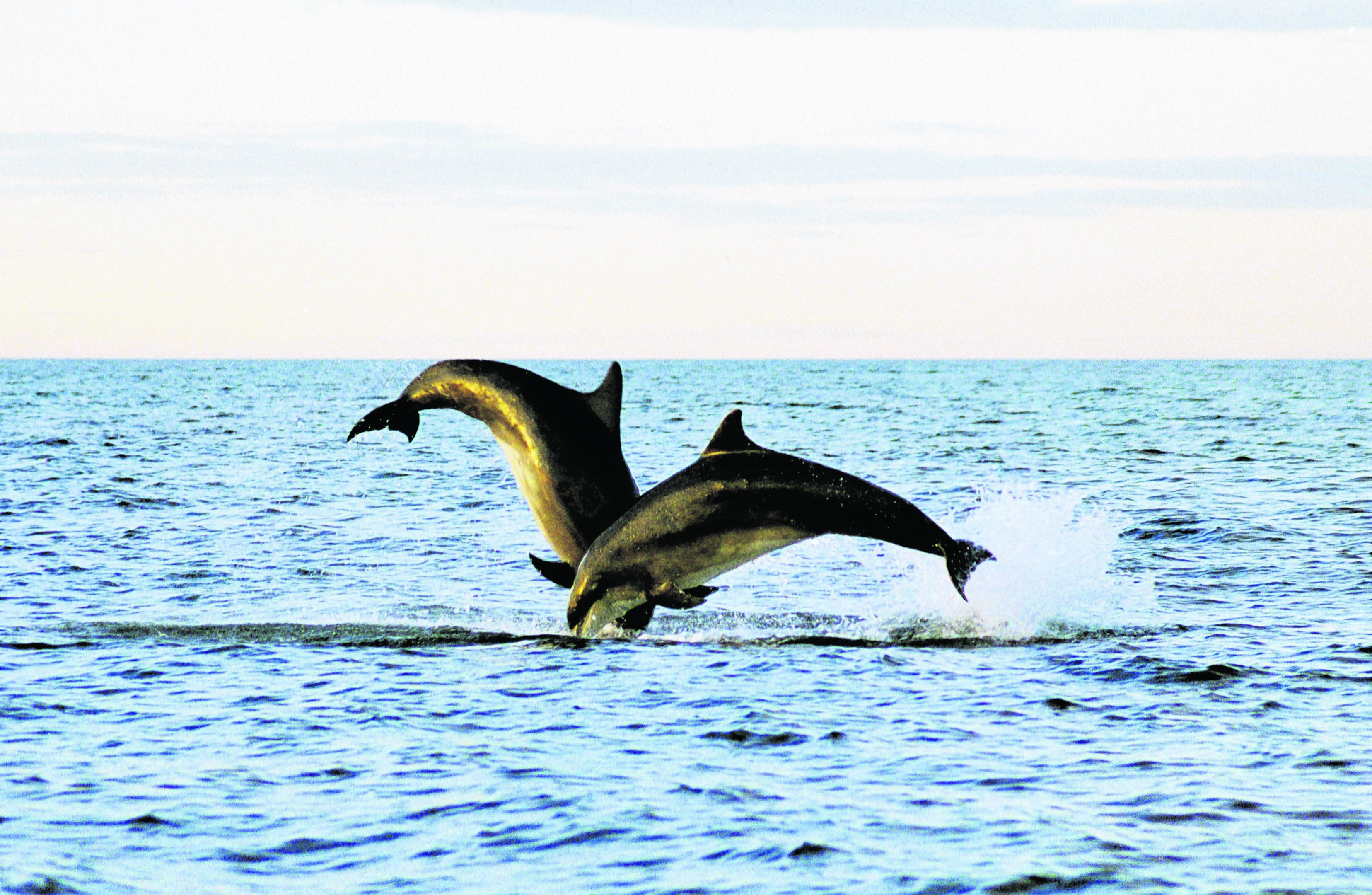 The Banffshire Coast is breathtakingly beautiful, and it is not just the local residents who say it: National Geographic magazine voted it one of the top coastline destinations in the world.
With a much drier and warmer climate than most of the UK, this increasingly popular destination in Aberdeenshire offers a spectacular coastline of stunning cliff-top paths and sprawling sandy beaches, dramatic scenery and rich marine wildlife which has earned it the tag of Scotland's Dolphin Coast.
From Cullen in the west to Pennan in the east, it's just waiting to be explored.
Most people go to relax and unwind: the crystal-clear light and panoramic seascapes are a magnet for artists, photographers and lovers of nature and history. But there are many other outdoor activities to be enjoyed.
Walkers and cyclists can enjoy relative solitude on coastal paths with dramatic cliff-top walks, a woodland track or riverside trail – all home to a diverse range of flora and fauna.
For something more exhilarating, there's diving, kayaking, sailing, surfing and fishing. And golfers should pack their clubs as there are four first-rate golf courses offering very different experiences. The Banffshire Coast offers traditional seaside fun by the plastic bucket-load – great fun for kids of all ages. There are also beautiful beaches, some easily accessible while others are off the beaten track, which are ideal for gentle strolls and wildlife watching, building sandcastles, rooting around in rock pools, or just sitting and enjoying the sun and scenery.
Wildlife enthusiasts have many treats in store, including the resident bottlenose dolphins and thousands of gannets, guillemots and puffins at RSPB Troup Head – Scotland's only mainland gannet colony. Boat trips offer the best chance of a close-up view, but there are lots of excellent vantage points on land.
Each town and village has a fascinating story to tell – the famous red phone box at Pennan, Crovie, one of the best preserved and possibly greenest fishing villages in Europe, and Portsoy, with its history of trading and smuggling, while the hive of activity at Macduff's industrial port sits side by side with first-class marinas and conservation harbours, untouched by modern developments and still used by small fishing boats.
If it does chance to rain, there are plenty of indoor attractions to visit or shops to browse – gift shops, arts and craft studios, many of which are off the beaten track, and antiques centres. Trips here offer fans of fine food the chance to enjoy local delicacies and superb fresh produce – the finest homemade ice cream in Scotland, a dram of whisky distilled just yards from the sea or luxurious smoked salmon. There are independent bakers and butchers, and fish shops selling seafood landed just hours before. And a range of eateries – from fine-dining restaurants to cosy tearooms and coffee shops offering delicious home bakes.
The Banffshire Coast is also home to an increasing number of events which celebrate heritage, music, artistic and agricultural traditions, including the Scottish Traditional Boat Festival (July 4-5); the COAST Festival of the Arts, (May 22-24); the HAAL Folk Festival (May 29-31); as well as the popular Cornhill Highland Games (June 6) and Turriff Agricultural Show (August 2-3).
FACTBOX
For everything you need to know for your trip – accommodation,
places to visit, what to see, where to stay, shop and eat, visit www.banffshirecoast.com. For a range of leaflets on the area contact Zillah Jamieson on 07831 768349 or e-mail info@banffshirecoast.com
COAST Festival of the Arts, May 22-24: www.coastfestival.org.uk
The HAAL Folk Music Festival, May 29-31: www.bothyfolk.org
Scottish Traditional Boat Festival, July 4-5: www.stbfportsoy.com
Cornhill Highland Games, June 6:
http://cornhillgames.spaarks.com
Turriff Agricultural Show, August 2-3: www.turriffshow.org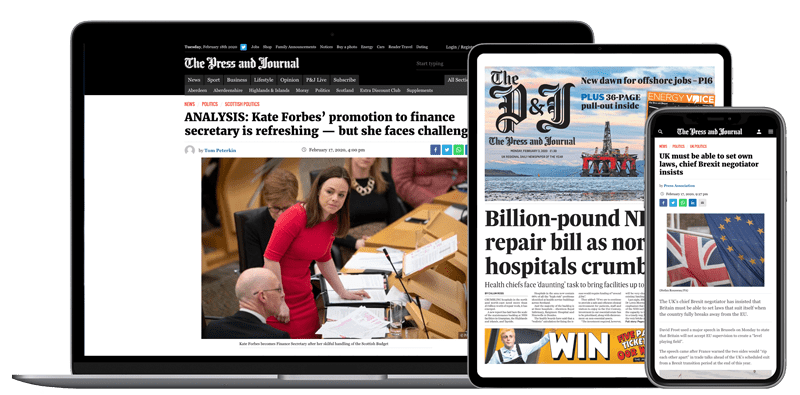 Help support quality local journalism … become a digital subscriber to The Press and Journal
For as little as £5.99 a month you can access all of our content, including Premium articles.
Subscribe