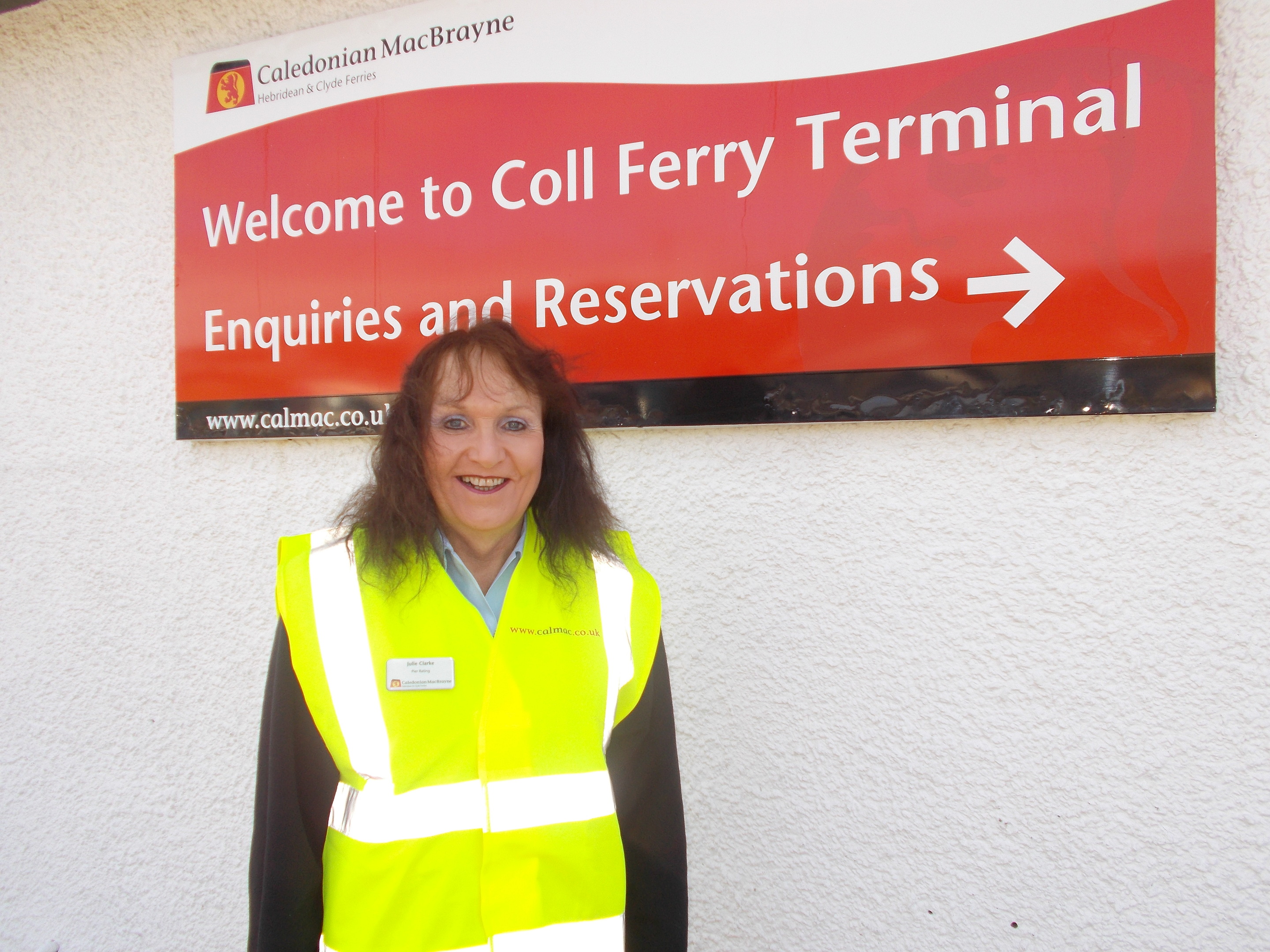 Being the only transgender on a small Hebridean island meant having to lead a double life. Susan Welsh talks to the remarkable Julie Clarke, whose journey  has been both heartwarming and brave
As far as the rest of the world was concerned, the professional fireman they saw running into burning buildings and regularly risking his life was a hero, and very much a macho man.
Being a firefighter was one of several tough jobs he'd had. He'd also worked in a quarry, become a chartered skipper, helped huge ships dock and even toured as a drummer with several rock bands.
But it was all a lie.
Secretly, the man hated being macho and was leading a double life which included cheating on his wife of several years with another woman  –  only the woman was himself.
"My wife worked nightshift and as soon as she was out the door I'd dress up as a woman and go out to meet my friends who never saw me as anything but a woman. By the time my wife came back from work I'd be tucked up in bed as if nothing had happened," said Julie Clarke, 58.
Julie is a remarkable woman with a remarkable story to tell which she shares in her book,  Becoming Julie, which although reads like a novel, is a personal, factual account of her journey from a boy born in the 1950s in Central Scotland to the woman she is today.
That woman is happily living on the small Hebridean Isle of Coll and working for CalMac as a port assistant, a job she previously held as a man. She's sold thousands of copies of her book which has been critically acclaimed for its eye-opening honesty and insight into the transgender world.
It's an issue few people know much about but earlier this year the world woke up to the news that TV star and former Olympic athlete Bruce Jenner, best known to British audiences for his appearances in Keeping Up with the Kardashians, had come out as transgender.
After enduring years of gender dysphoria, Bruce, stepdad to Kim, Khloe, Kourtney and biological father of  Kendall and Kylie, has transformed into Caitlyn Jenner and according to reports, has never looked happier.
While being transgender might not be a big issue in California, in the small close-knit community of Coll, it was quite a different story.
"On the island people were starting to talk and it was becoming common knowledge that I was doing something, but people didn't really know what it was," said Julie.
"When my wife and I first started to get serious about each other I told her about some of the issues I had as I knew it was inevitable that at some point she'd find out. She must have loved me so much that she kind of accepted it and thought that I just liked wearing women's clothes now and then."
From an early age, when she lived in the Central Belt, Julie would pinch clothes from her sister's drawers and try them on. As she got older, she would often dress as a woman behind closed doors.
"I'd never leave the house as I was terrified of being found out. It really was taboo. After I passed my driving test, I'd get dressed as a woman and go out to visit different cities but that became harder when we moved to Coll.
"By that point I was really seeing two women at the same time. One was my wife and one was my female self. I couldn't upset my wife any more so we split up. I hate the term, coming out, but that's what I did.
"On the island people were starting to talk so I decided I had to do something about it."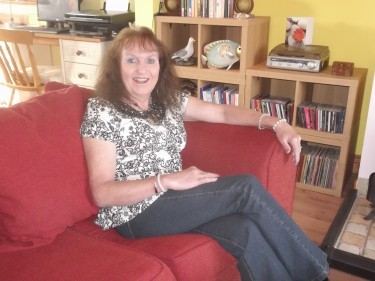 Julie's transformation from boy to girl has its roots in primary school.  "I always knew I was different but didn't know why. When I was seven, a female classmate said, you've got lanky wee hands like a girl.
"Looking back, that comment actually changed my life as it struck a chord with me and got me thinking, although it was all highly confusing," said Julie.
"I was never happy playing with the boys, didn't like kicking a ball around and so on, but at the same time I was scared to go and play with the girls. As a teenager I was equally confused as I knew I wasn't gay so if, for example, I had a crush on a boy, it was from my perspective of being a girl."
Because society expected it, Julie dated although her heart was never really in it. The same applied to the jobs she took. "Because I was in denial I lived a stereotypical male life and during what I regard as my 'male' phases did a series of macho jobs to try and prove to others, and myself, that I wasn't what I thought I was."
But it wasn't easy and in those pre-politically correct days of the 70s and 80s,  she often found herself sticking up for women, much to the surprise of her macho colleagues. It was during this time she married, for all the right reasons, so she thought, but also because she was trying to do what society expected her to do.
"I spent most of my life doing all the male things I was expected to do but it wasn't for me. After splitting up from my wife I completely re-assessed these things and worked out that I'd eliminated all the maleness and found that the female side of me had won that battle.  I was a woman trapped in a man's body," said Julie who finally found the courage to seek medical advice.
In 2004 she was eventually diagnosed with gender dysphoria, a term used to describe people who experience significant dysphoria (discontent) with the sex and gender they were born with.
"I had been for many consultations but when gender dysphoria was ascertained I skipped to my car and smiled all the way home – I was absolutely liberated because I knew then it was possible that I could become the woman I always felt I should have been.
"It was decided, with the Health Board, that I should walk in my front door one night as a man and come out the next morning as Julie Clarke."
That would be her starting point for living for two years as a woman before being having gender reassignment in 2006.
The next big step was tackling the rumours circulation on the island about her and speaking to her employers.
"My local manager had heard the rumours and asked if there was any truth in them so I told him I was changing gender. He pledged to support and protect me and guide me through from then on and that's exactly what CalMac did. There were a few issues with co-workers on the ferries and shore, but they came down on them like a tonne of bricks and saw me through my whole transition.
"Stepping out the door for the first time as a woman was liberating and terrifying. People were expecting me to step out in heels but they were sadly disappointed as the male and female uniforms are the same, so I looked pretty similar apart from having make-up on.
"I was very apprehensive to start with, as now I was really out in the open. Like every situation in life, some people were supportive, some regarded it as none of their business and others weren't happy about it.
"But as time passed people realised I was a better person as a woman than I was as a man so people came round, took me under their wing. It was a slow process, but eventually the islanders regarded me as one of their own and accepted it, for the most part."
Having been persuaded to write down her story, Julie, who is naturally slim, attractive and keen to meet Mr Right, has written a best-selling book about her journey of highs and lows; guested at book festivals and hosted several book signings, the latest of which was earlier this week on board the CalMac ferry MV Clansman, where she chatted to passengers about her book and experiences.
"Living on an island and relying so much on the CalMac service, it's a special experience for me to host a signing on board," said Julie who still helps guide 4,000 tonne ferries into Coll harbour and is the friendly face that greets passengers. As for the next step on her remarkable journey, that's already begun as she is working on her follow up novel which will continue to chart the trials and tribulations of her amazing life.
Becoming Julie is available in book shops and on board major CalMac ferries.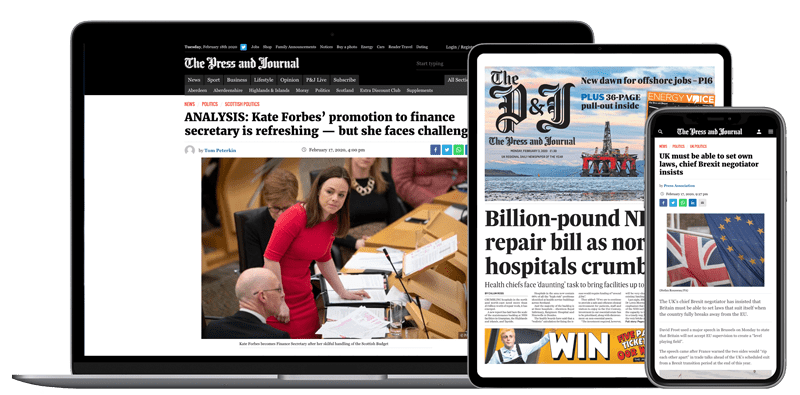 Help support quality local journalism … become a digital subscriber to The Press and Journal
For as little as £5.99 a month you can access all of our content, including Premium articles.
Subscribe