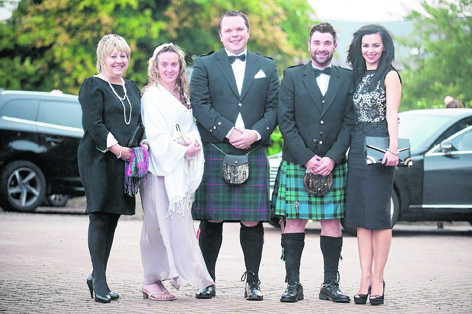 What: Moray Chamber of Commerce 12th annual Business Awards Dinner.
Where: The Mansefield Hotel, Elgin.
Who: Three hundred guests attended the dinner, including MPs Angus Robertson and Richard Lochhead, guest speaker Stewart Spence, owner of the Marcliffe Hotel in Aberdeen, and the BBC's Gary Robertson, who acted as host.
Why: The event was held to celebrate the success of Moray businesses. Two awards were presented on the evening: the Moray Export Award, sponsored by Walkers, which was won by family-run Rothes-based firm Forsyths, and the Main Business Award, sponsored by The Moray Council and Business Gateway on behalf of Moray Economic Partnership, which was awarded to Gordonstoun School.
A raffle was held raising money for Friends of Chernobyl's Children (Moray) group. Including an anonymous donation, the evening raised £4,400 for the charity.