What: The National Theatre of Scotland Granite launch reception.
Where: Deloitte, Union Plaza, Aberdeen.
Who: More than 60 guests from across the city's arts, business and civic sectors attended the reception to celebrate the launch of Granite, a major new project led by the National Theatre of Scotland and Aberdeen City Council. Many of the project's lead artists attended and had the chance to meet the project's sponsors. Derek Henderson, from Deloitte, Laurie Sansom, artistic director and CEO of the National Theatre of Scotland, and Simon Sharkey, associate director (Learn) at the National Theatre of Scotland – who is directing Granite – led the presentations.
Why: The evening was held to launch Granite, a project created by and for the people of Aberdeen which will tell the story of the city and the men and women who came from here and went on to build the world. Granite events will take place throughout November and December.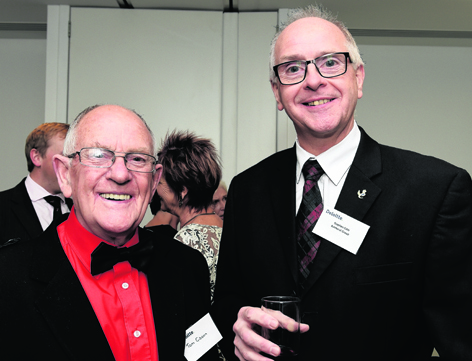 To buy photographs click here