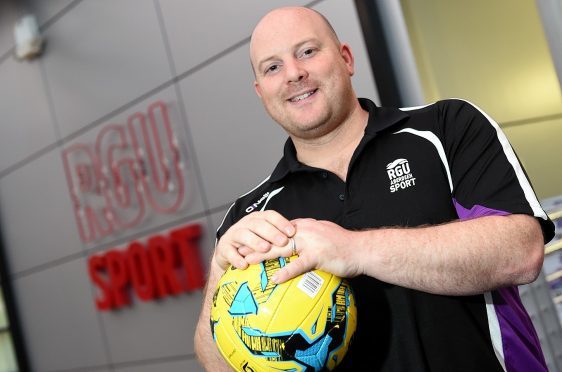 Young people will soon be able to take part in free outdoor physical activity sessions thanks to a new student-led partnership in Aberdeen.
The Denis Law Legacy Trust's Streetsport programme and North East Scotland College have launched new initiative Street Gym, which will run free sessions to help young people get more active.
Streetsport, which is delivered in partnership with the Robert Gordon University, hopes to help reduce instances of youth crime and anti-social behaviour, and break down more barriers for young people in Aberdeen.
The gym involves using such a basic item as chalk to set out exercise ideas and stations and includes free bodyweight and circuit classes in safe outdoor environments across the city.
The first session will be on Monday from 7.30pm to 8.30pm at Catherine Street in the city centre.
Mark Williams, Streetsport development officer, said: "The two biggest barriers to young people taking part in physical activity is cost and travel, so we believe in breaking those barriers and we will be providing Street Gym free of charge and on the doorstep to all 8 to 16-year-olds who are interested in participating.
"Street Gym is a fantastic initiative which we hope young people will enjoy as they work their way through the various activities the students have planned for them.
"As well as helping young people to be more active, the project also strengthens links between RGU and North East Scotland College as the students work together to plan the programme and make the sessions enjoyable."
Lawrence McLelland, the work placement assessor and co-ordinator at NESCol, said: "Streetsport has a proven record of engaging the youth community and reducing anti-social behaviour.
"NESCol is looking forward to playing its part in this initiative, which will only continue to grow, and we hope this will have a beneficial effect on the wider community."