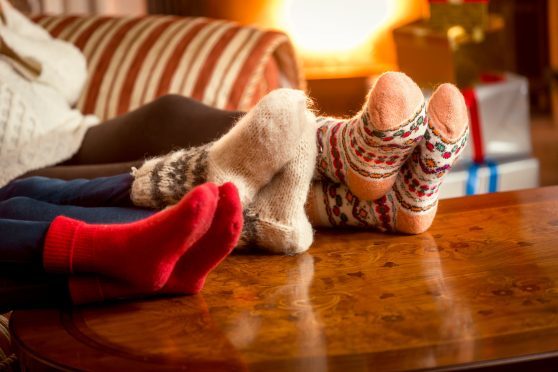 Keep the heat in and the cold out this winter with a few simple measures that won't break the bank
1 A quarter of the heat in an uninsulated house is lost through the roof, according to the Energy Saving Trust, so insulating the loft is a great way to retain heat and save money. Even if your loft has insulation, it may not be thick enough – the recommended depth for mineral wool is 27cm, but other types of insulation may be different. You should lay the insulation between the joists and then across them at a 90-degree angle to create two layers, although rigid insulation boards are useful if you want to board over the loft for storage.
2 Open chimney breasts can be very draughty, so if you have an unused fireplace, get the chimney capped on the roof (by a roofer) and fit a chimney balloon from below. This inflates inside the chimney to keep warm air in the room and block cold air coming down the chimney, but of course, the fireplace can't be used with it in place.
3 Letting in sunlight during the day makes rooms warmer, especially if they're south facing. The best way to retain that heat is to close the curtains or blinds when it starts to get dark. If you're at work at that time, this isn't possible, but clever technology can do it for you. For example, the Ultra range of powered blinds from Appeal Home Shading (www.appealshading.com) can be programmed according to the time, temperature or light. If you want the blinds to close at dusk or when the temperature falls below a certain level, you can set them to, so the room stays warmer than it otherwise would – now that's technology at its best.
4 If you prefer curtains, make sure they're thermal ones or have a thick lining – this is one of the best ways to minimise heat loss through windows and patio doors. For extra insulation at this time of year, fit a curtain pole above your home's front and back doors and hang a thick curtain across it, especially if the doors are partially or fully glazed.
5 To keep your home's boiler working efficiently, make sure it's serviced annually. Research by boiler manufacturer Worcester, Bosch Group (see www.worcester-bosch.co.uk for installers), found that less than half of the homeowners questioned had remembered to do this, while one in five had never had their boiler serviced. "Even new boilers need to be checked each year," says Worcester's Martyn Bridges. "This is even more important the older the boiler gets. A boiler is one of the most relied on appliances in the home, but is largely forgotten about until it actually stops working." A boiler service, which should include checking the effectiveness of the flue and that the boiler is safe, among other things, must be carried out by a Gas Safe Register engineer (www.gassaferegister.co.uk), or OFTEC registered (www.oftec.org.uk/consumers/consumers) for oil-fired boilers