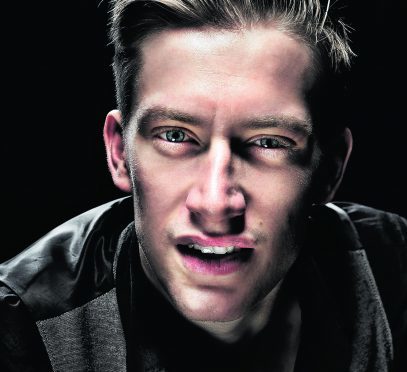 When does your weekend start?
I don't really have weekends with this job. That's not to say I don't get drunk and have fun. I do. But on weekends I'm normally gigging until about 11pm, so sometimes I want to get drunk, and other times I want to go to bed. But on tour I also have lots of midweek gigs, so it's the same thing. I'll accidentally get drunk on a Wednesday if the audience are particularly fun.
Perfect night in?
Playing FIFA and watching Netflix with my flatmate.
Perfect night out?
A good gig with a great audience, near home, so I can either drink afterwards or head into town with some mates to find a quiet bar that's possible to have a conversation in.
Ideal weekend partner?
Either my support act Kai Humphries – he's with me most of the time, anyway, and there isn't a human being on this planet who can reduce me to tears of laughter quicker or more often than him – or my best friend, Jean. If I want to be sensible and just hang out, then Jean is ideal. But if I want to make terrible decisions, Kai.
Favourite weekend shopping destination?
I hate shopping. But if I had to pick, it would be Deadhead Comics in Edinburgh.
Favourite place to walk?
Into the centre of Edinburgh. I live two miles outside the centre, and it's a beautiful walk into town.
Weekend you'd love to live again?
Bestival this year. It was my 25th birthday and I was surrounded with my favourite people, my favourite comedians doing some incredible gigs to amazing audiences and dancing to Future Islands.
Weekend you'd hate to live again?
I'm too stupid to regret things.
Perfect Sunday breakfast?
Smoothie, coffee, toast, Match of the Day.
Your cure for the Sunday blues?
Watching Rick and Morty.
Your dream weekend (if money was no object)?
Bestival. If money was no object, I'd just make them do it all again.
Daniel Sloss plays Aberdeen's Lemon Tree on Friday, November 27, and Eden Court in Inverness on Saturday, November 28.