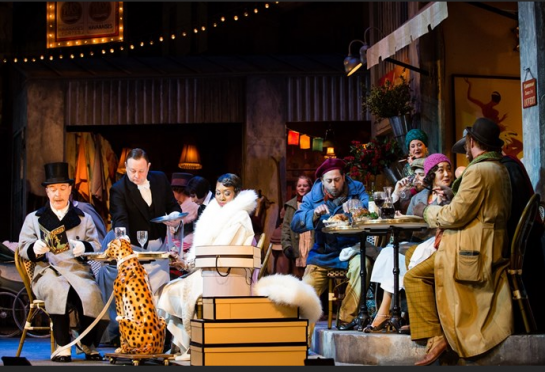 There have been two occasions in my life when I have decided to brave the opera and they both ended in disaster.
The first time was a somewhat amateur show in Madrid where my dad fell asleep and was abruptly awoken by a woman with castanets.
The other was when I thought I was cultured and embarked upon a three-hour-long stint by myself listening and watching something which was completely incomprehensible to me.
Needless to say I thought my cultured days were over. That was of course until I was completely blown away by Scottish Opera's version of La Boheme at HM Theatre last night.
Having always been a huge fan of the multi-award winning musical Rent I was curious to see where the inspiration came from.
It is widely known that the Broadway hit is loosely based on the classic opera by Italian composer Giacomo Puccini.
But I had no idea just how captivating and moving the original tale coupled with such a fantastic score would be.
Set against a simply stunning backdrop Scottish Opera produced a seamless performance of La Boheme during opening night last night.
The talented cast managed to conjure up a whole host of emotions from the audience as they introduce you to a lovable group of artists struggling to make their way through the 19th century in the French capital.
Their jokey and free-spirited nature has viewers cackling away from the beginning and it is hard not to warm to the ever turbulent relationships they have with their girlfriends.
However love soon turns to sorrow as the tragedy of tuberculosis is laid bare on the stage.
For those of you not familiar with Italian, fear not as sub titles are provided – something I only noticed after the first song.
However my lack of understanding of the words did not spoil my viewing experience which was enhanced by an absolutely fabulous orchestra led by conductor and musical director Stuart Stratford.
All of the actors on stage were worthy of their roles. However Jeanine De Bique (Musetta) Luis Gomes (Rodolfo) and Hye-Youn Lee (Mimi) deserve a special mention for their performances which moved me to tears.
I was not the only member of the audience who appreciated their skills with a standing ovation given at the end as the curtain was drawn.
So as it turns out, my third act of engaging with high culture wasn't a disaster. It was just a tragedy that moved me to tears and was well worth going to see.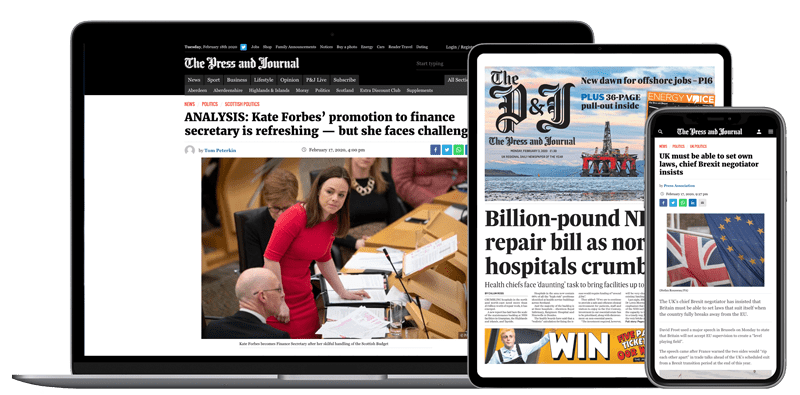 Help support quality local journalism … become a digital subscriber to The Press and Journal
For as little as £5.99 a month you can access all of our content, including Premium articles.
Subscribe