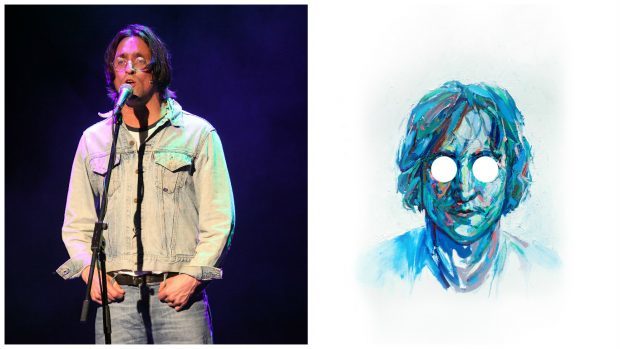 I thought I knew everything there was to know about John Lennon, but watching: Lennon, Through A Glass Onion, I became aware there were large chunks of his life I knew nothing about.
This two-man show stars Daniel Taylor as 40-year-old Lennon, and Stewart D'Arrietta who plays grand piano, sings and provides a multitude of different speaking parts. It's part musical, part biography, part monologue and part-concert, and every part was first class.
The show began with  D'Arrietta singing the old Cilla Black hit, Mucky Kid, then gunshots rang out, reminding us of Lennon's brutal murder outside his New York home. Taylor, as Lennon then emerged to sing, A Day in the Life  –  a very poignant choice.
In between numerous songs, most of which acted as a narrative for his life story, Lennon told stories of his life including his memories of his first meeting with 15-year-old Paul McCartney to not wanting to wear Pierre Cardin jackets and play with The Beatles anymore because he needed to break out.
Several times he touched on the hate and racism directed towards from fans and media alike after he got together with Yoko Ono and spoke movingly about how they were regarded as totally mad for wanting to make the world think about peace, rather than war.
Inspired by the song, Glass Onion, Lennon's postscript to The Beatles, the show peeled away the years, revealing the truth behind some of the big headlines such as the famous "more popular than Jesus" story which sent shock waves around the world.
Playing guitar and singing hits such as Strawberry Fields Forever, Revolution, Lucy in the Sky with Diamonds, Jealous Guy and Imagine to name but a few, Taylor gave an outstanding performance of this working class hero whose life was so cruelly cut short.