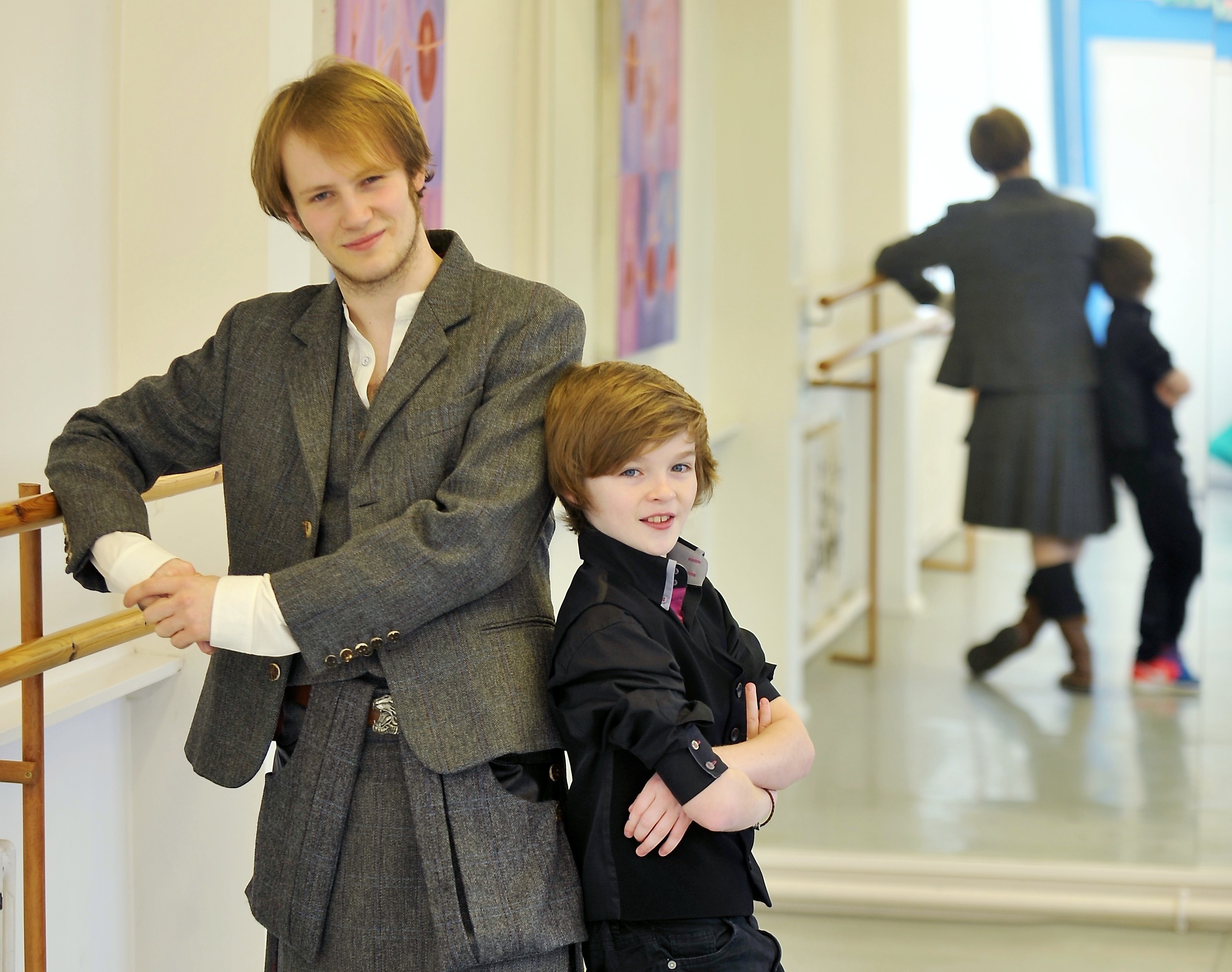 The north-east's theatrical scene was given a boost of new energy last weekend with two original showcases. Andrew Youngson was in the audience at the premiere performances

Robert Burns, The Musical, Tivoli Theatre, Aberdeen
The life and times of the Scottish Bard were transported beautifully into a contemporary setting on Sunday night in the world premiere performance of Robert Burns the Musical.
The combined result of an idea first dreamed up by Michael Jackson and David Gest, then developed by north-east musician Tish Tindall, the musical was met with open arms by a packed Burns' night audience at Aberdeen's Tivoli Theatre.
Re-imagining Burns' upbringing into a modern Scotland, where social media and reality TV shows abound, we see his journey from youth to adulthood unravel as the excesses of fame and lust vie for his attention, in conflict with his pursuit for creating heartfelt poetry.
Choosing a modern setting is a bold move, but Tindall's production – which was developed in concert with the show's director Diane Aspinall at the Lossiemouth Rock Academy – strikes an excellent balance. Through her multi-talented cast, who are aged between 12 and nearly 70, the story is told with honesty and conviction, blending a centuries-old tale with a rich and often haunting original score.
As younger and older Burns respectively, Elijah Aspinall and Luke Cockram work wonderfully in tandem – Elijah representing the honest core of the man untampered by the testosterone-fuelled urges of young adulthood, while Luke plays out his troubled years with electric charm.
Meanwhile, the on stage cast of female performers, including Kirsteen Wallace in the heart-breaking role of Jean Armour, bring wonderful shades to the show's impressive tapestry of emotions through song, dance and acting.
And as narrator, Tish Tindall herself gets plenty to do, her rousing vocals filling the Tivoli's auditorium – a most welcome homecoming for the Inverurie-raised star.
Production-wise, a purposely stripped back set allowed the cast to be the show's canvas. From wild hairstyles, to stunning kilts, the striking colour pallet of blacks, reds and greys worked extremely well.
All in all, a powerful and affecting new page in the story of Robert Burns.
Freshly Squeezed Theatre, Lemon Tree, Aberdeen
The fascinating process of developing new theatre was laid bare on Saturday night in a showcase of original work written by talented north-east playwrights.
Freshly Squeezed Theatre, held at Aberdeen's Lemon Tree studio, offered up nine enticing extracts of plays – each belonging to full-blown productions which have been written with the help of Aberdeen Performing Arts' programme for cultivating the region's untapped talent.
For the evening's packed audience, it was a gratifying experience to watch the flourishing of new talent. The "scratch night" format, in which a small group of professional actors and directors brought the extracts to life in a series of rehearsed readings, offered a window on to the transitional process of taking new work from the page to the stage.
Flashes of raw brilliance were peppered throughout the nine extracts, from the creative humour of imagining the internet as a person in Laura Miller's How Will I Know to the softly wistful and lyrical forms of Tim Tricker's Pawn to Queen Five. Elsewhere, the darkly gripping tale of the last man to be hanged in Scotland was given wonderful shades of light in Donna Ewen's Knots and Crosses.
That all nine left you wanting more bodes well for the future of the north-east's theatrical scene.