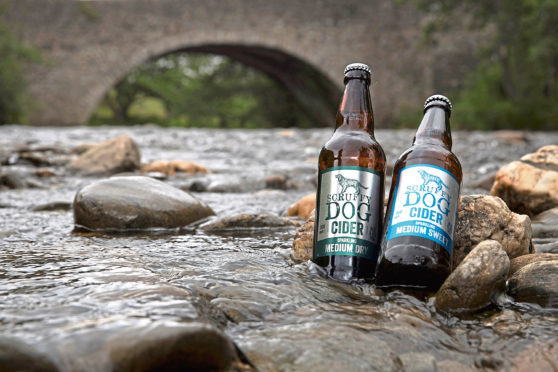 If you've ever wanted to learn how to nose wine, identify different flavours in beer or be able to impress your friends by showing off a knowledge of Scottish gins, then Taste of Grampian is the place you want to be.
There's a host of drink producers attending the festival that you won't want to miss…
PEATY NOSE LTD
Peter Sim, from Port Elphinstone, is founder of Peaty Nose Ltd, one of the organisers of Aberdeenshire's GIN:NORTH EAST and a host of the monthly Inverurie Gin Club. The focus of Peaty Nose is to promote the quality and taste of Scottish spirits via training for the hospitality industry, holding tastings for the public and running various gin clubs. The firm also helps develop new gin brands.
LERWICK BREWERY
Located in the Taste of Shetland tent, Lerwick Brewery will accompany fellow island distributors with its core craft beer selection: 60° North Lager, Azure Light Ale, Lerwick IPA, Blindside Black IPA, Skippers Ticket and Tushkar stout. Available to sample and purchase on the day, visitors will also get an insightful view of its products.
RAVEN GIN
Launched yesterday, RAVEN GIN will make its public debut at Taste of Grampian – swing by the Brewfest Marquee to enjoy a sample created by brothers Callum and Peter Sim from Port Elphinstone. RAVEN GIN is a 45% ABV edition. A very limited release, "Founder's Edition", at a higher 47% ABV, will also make an appearance, along with a zesty Raven Gin Mandarin Marmalade.
SUMMERHOUSE DRINKS
Summerhouse Drinks will set up its wooden summerhouse in the outdoor area and serve its range of craft soft drinks, which are all made on the family farm near Rosehearty. Visitors can sample its new St Clement's drink and try and buy the popular Scottish Raspberry Lemonade, Hint O' Mint Lemonade, Lavender Lemonade and Walter Gregor's Tonic Water.
RIVERSIDE SPIRITS
Riverside Spirits will be at Taste of Grampian for the second year running and has two stands this year – one in the exchange building and the other in the alcohol section that is open until 9pm. Riverside Spirits specialises in flavoured gin and vodka liqueurs, such as its Passion Fruit Gin Liqueur. Other flavours include raspberry, blackberry, damson, sloe, elderflower, salted caramel, cherry and blackcurrant. There will be samples to try and buy at the festival.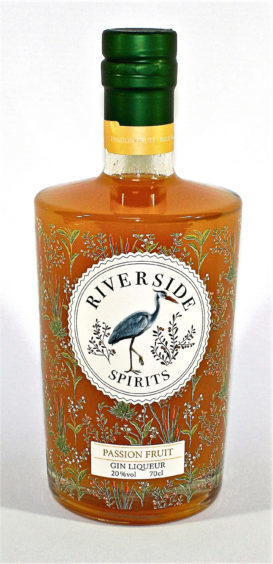 STRATHEARN CIDER COMPANY – SCRUFFY DOG CIDER
Scruffy Dog Cider is an exceptionally high-quality cider, made using apples from Perthshire, and elsewhere, before being slowly fermented using Champagne yeast. The brand has been developed by Strathearn Cider Company, based near Crieff, and is run by George Blues. George said: "During the event we will be offering festival-goers the opportunity to sample – and purchase – both our medium dry and medium sweet ciders and hear all about what sets our cider apart from the rest."
MORAY DISTILLERY LTD
This is the company's 10th year at Taste of Grampian with its liqueur brand, Berry Good. It launched there with two product lines and now has 14 in production. Just under two years ago it expanded to form a new company, Moray Distillery Ltd, which distills Avva Scottish Gin. It is one of the smallest distilleries on Speyside and the only one to distil and bottle on-site. Its small-batch premium Scottish gin is a real treat both for those who are new to gin and the more discerning gin drinkers. Pop by to try a sample.
BREWDOG
BrewDog will have a selection of different offerings at Taste of Grampian. Ticketed events include a beer masterclass with Martin Dickie, BrewDog co-founder, and Fraser Gormley, head of quality, while spirits expert Steven Kersley will host a masterclass discussing Lone Wolf products.
At its spirits stand, Lone Wolf products will be on sale along with a limited edition Taste of Grampian Gin. Truck Norris, its 7.5 tonne mobile bar, will provide off-sales with a selection of its beers available. Visitors can also buy merchandise, discuss vacancies/job opportunities and its Unicorn fund and charitable funds.
SIX°NORTH
Six°north is a craft brewery from Stonehaven, six°north of Brussels. It has been producing modern, Belgian-influenced beer since 2013 and has bars in Stonehaven, Aberdeen, Glasgow and Edinburgh, each serving a some of the best beer from the UK, Belgium and afar. The core range is made up of five beers: Wanderlust Wheat, Peloton Pilsner, Hopocrisy Pale Ale, Brevet Saison and Chopper Stout. It also brews a number of seasonal beers and several collaboration beers with other breweries – this year it will release 10 collaboration beers.
WINDSWEPT BREWING
Windswept Brewing will be offering festival visitors a selection of its award-winning Scottish craft beers, brewed in Lossiemouth. Inspired by the windswept beaches on the Moray coast, Windswept Brewing Co. knows the feeling of pushing boundaries. After all, a great pint tastes best when you've earned it! From mixed-bottle gift packs to mini kegs and branded merchandise, it has something for all beer lovers.
WHISKIES OF SCOTLAND SHOP
Its stand will have a "live" cask of whisky that can be poured and bottled by the purchaser. The buyer will get the chance to sign a label saying they've bottled it at Taste of Grampian. The company stocks a large range of gins, whiskies, vodkas and other spirits at the shop in Huntly and will be taking a selection of stock to the festival.
It plans to do some gin tastings and will have the appropriate garnishes to complement the botanicals in each one. It will be on stand number 707 in the Brewfest Marquee.
GLEN GARIOCH DISTILLERY
Glen Garioch has been making its mighty malt in Oldmeldrum since 1797. Only ever produced in small, precious batches, Glen Garioch is a rare find indeed, but warmly appreciated by those who like a hearty Highland malt. Join the team from Glen Garioch Distillery at Taste of Grampian for some drams and tales from their wonderful home.
BENROMACH DISTILLERY
Making whisky by hand is a rare craft these days and Benromach is one of just a few Scottish distilleries to employ only traditional methods. Visitors can savour the multi-award-winning Benromach 10 Years Old, which offers a classic Speyside character. The longer maturation of Benromach 15 Years Old was crowned Best Speyside Single Malt Scotch Whisky at the World Whiskies Awards 2018. Benromach Triple Distilled and the new Sassicaia Wood Finish 2010 will also be on show.