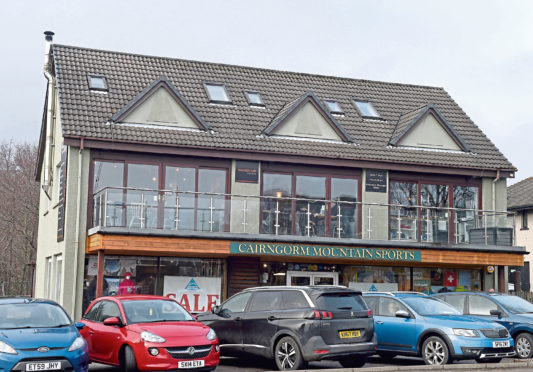 Aviemore is a thriving wee town, and no wonder. It is the gateway to the magnificent Cairngorm mountains so is a draw for skiers and climbers. But even if you are no fan of outdoor sports, it still offers a lot for visitors.
It is a fantastic hub for exploring this wonderful part of the Highlands. Within a few minutes' drive you can be enjoying a walk through the ancient woodlands of Rothiemurchus and the enchanting landscapes of Loch an Eilein. And if you want to get up close and personal with some of our more exotic residents, the Highland Wildlife Park is just the place. For some of my family, no trip to Aviemore would be complete without seeing which of the engines and carriages from the Strathspey Railway can be spotted at the station.
With all these attractions it was no surprise it was busy when I last visited on a cold weekday afternoon. Many people were wearing those funny trousers and jackets beloved by the skiing fraternity and I thought they must be pretty fed up because there was no more than a dusting of snow on the tops. But they all seemed to be having a ball. I suppose if you choose a Scottish ski resort as your destination you need to be prepared for the eventuality that there may be little snow.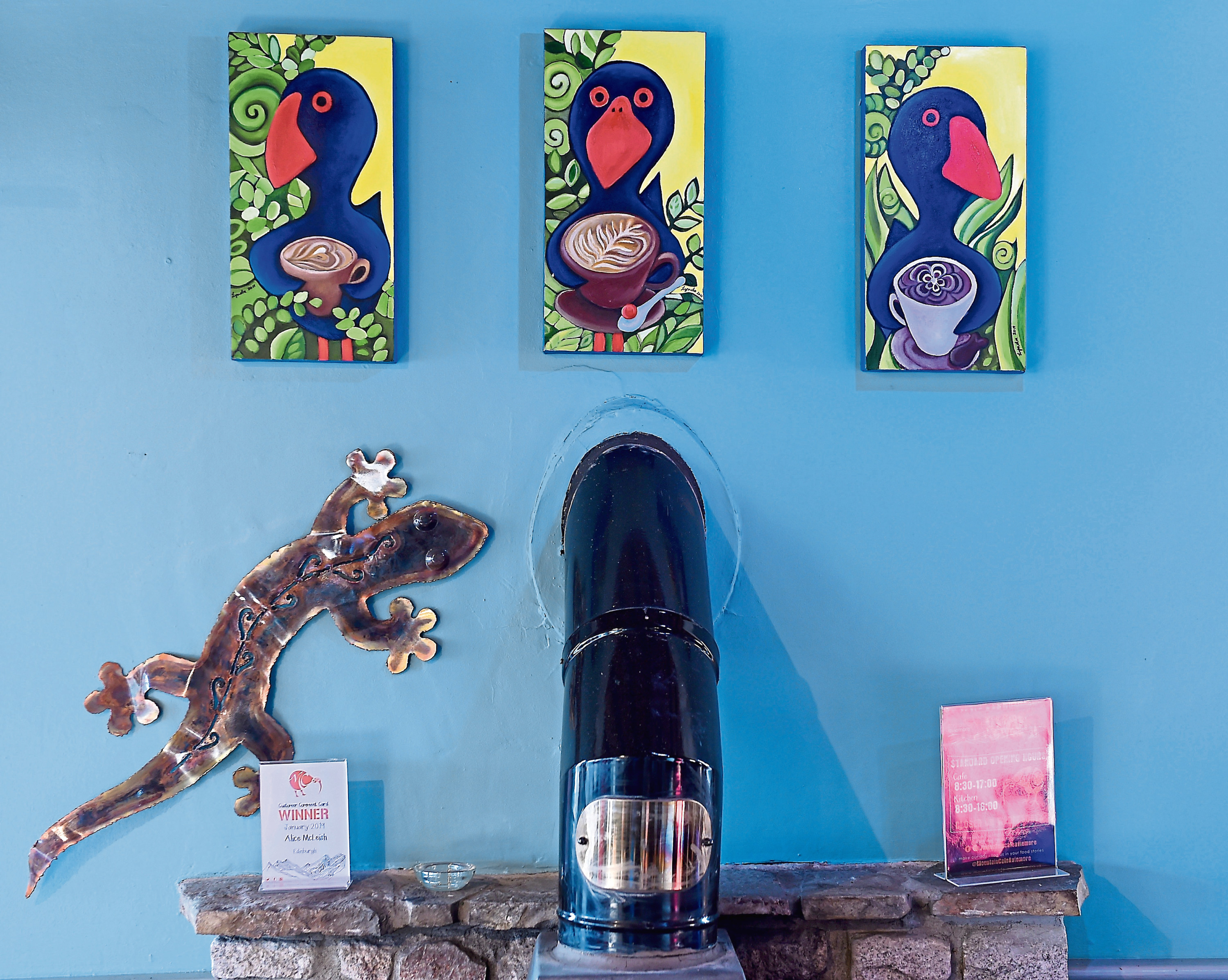 The shops along the main street were doing a brisk trade and the cafes, restaurants and bars were busy. We hadn't made a reservation for lunch and I was a bit nervous we wouldn't find a place. But I needn't have worried. The Mountain Cafe was able to give us a table and we were soon perusing the menu. Or at least I tried to. But my eyes kept being drawn to the huge picture windows.
Because it is on the first floor, you can see across the buildings on the other side of the road to a magnificent view of the mountains in the distance. On the day we were there, visibility was perfect and we could make out every corrie, valley and peak. They have a balcony, so I can imagine on a summer's day this must be a much sought-after venue for al fresco dining.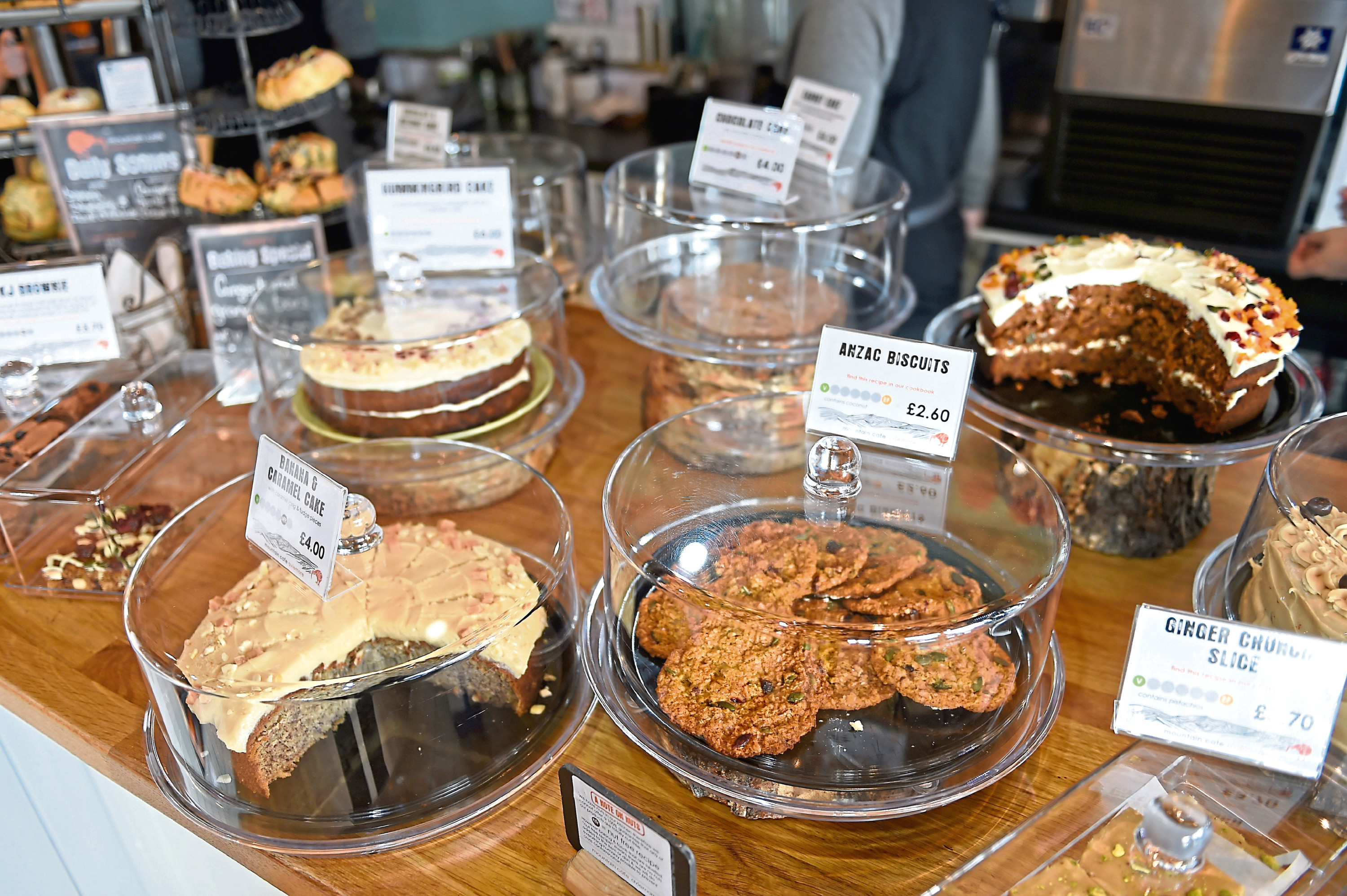 The Mountain Cafe has quite a reputation for its food. Run by New Zealand chef Kirsteen Gilmour, it offers what they call "Kiwi flavours cooked with only the finest Scottish ingredients". I was starving and was fuelling up for a drive south, so decided I would push the boat out. I chose a plate of the soup of the day; a delicious cream of mushroom served with a huge hunk of freshly baked black pudding, chilli and basil bread.
My husband doesn't like mushroom soup, so he chose the smoked haddock and coley chowder. I thought my soup came in a big bowl, but his was more like a small bathtub. Served with a huge fresh scone, it was more than enough for a satisfying meal let alone the starter he thought he had ordered. But it was delicious and he probably ate more than was good for someone who had also ordered a main course.
Their take on eggs Benedict substituted black pudding for the usual ham and added some smashed avocado. It was really good. They described it as their sexy eggs dish of the day, and I am intrigued what other dishes they have to fill this slot on the menu.
My husband ordered a stack of corn fritters which had chilli, spring onion and coriander through them with some rashers of streaky bacon and more of the smashed avocado on top. It was quite a dish, and after the huge bowl of chowder he had already consumed I was surprised he ate it all. But he did and looked pretty pleased with himself into the bargain.
On the way in we had passed a large selection of cakes on offer. We really shouldn't have been tempted. But we were.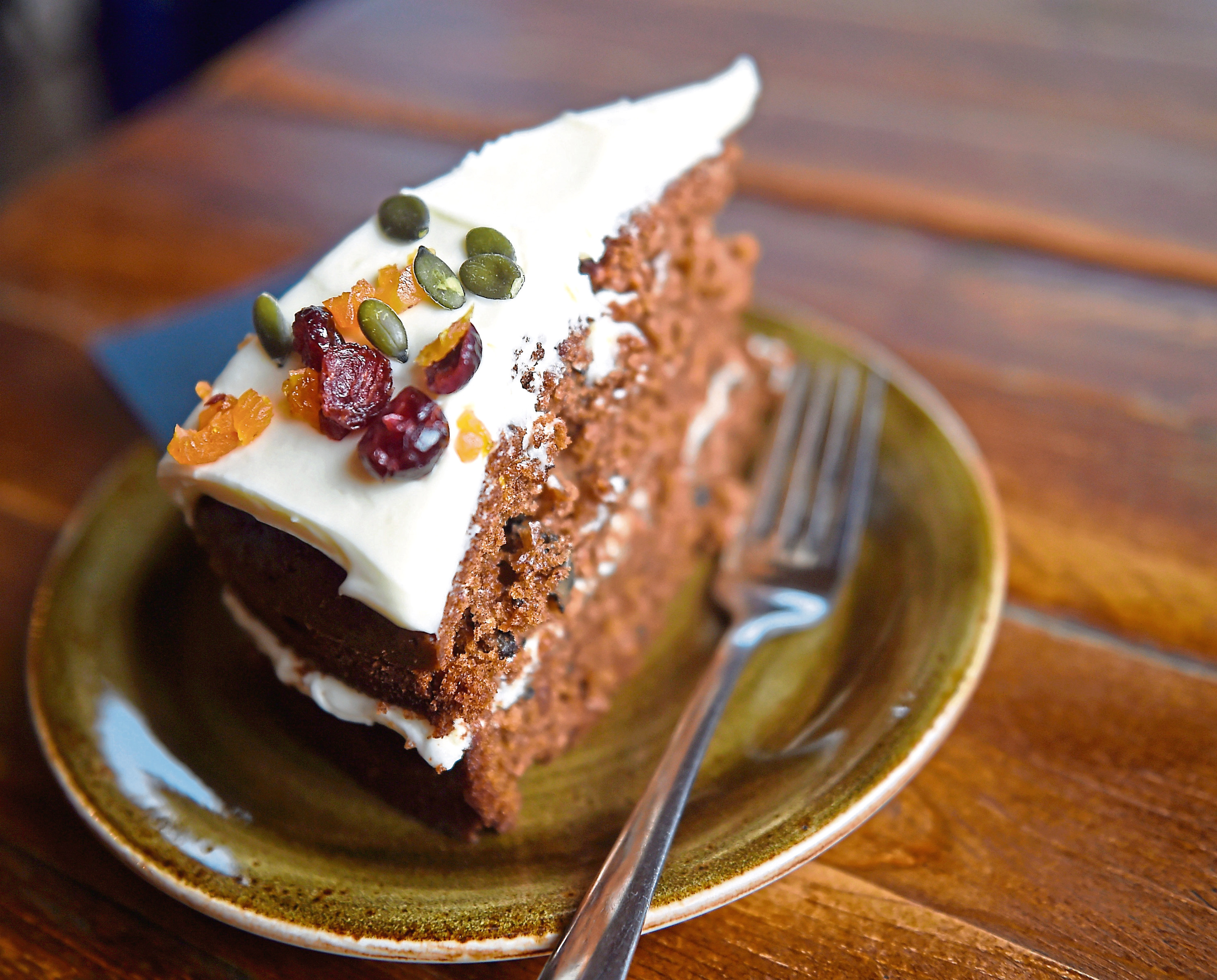 I love coffee cake but am no great fan of nuts so am constantly disappointed as you rarely see this delicious cake without walnuts. I definitely was not going to pass up the opportunity to enjoy a slice of unadulterated coffee cake when I had the chance. And it was worth it. Moist, full of coffee and quite irresistible. My husband – who was full to bursting – couldn't see me having a dessert without joining in. And he loves nuts, so was delighted with a macadamia nut slice.
The Mountain Cafe deserves the reputation it enjoys, although I wasn't always clear what the Kiwi connection was with the dishes on offer. Perhaps I need to read their in-house cookbook. Or perhaps I just need to return and try more dishes.
a: Mountain Cafe, 111 Grampian Road, Aviemore PH22 1RH
t: 01479 812473