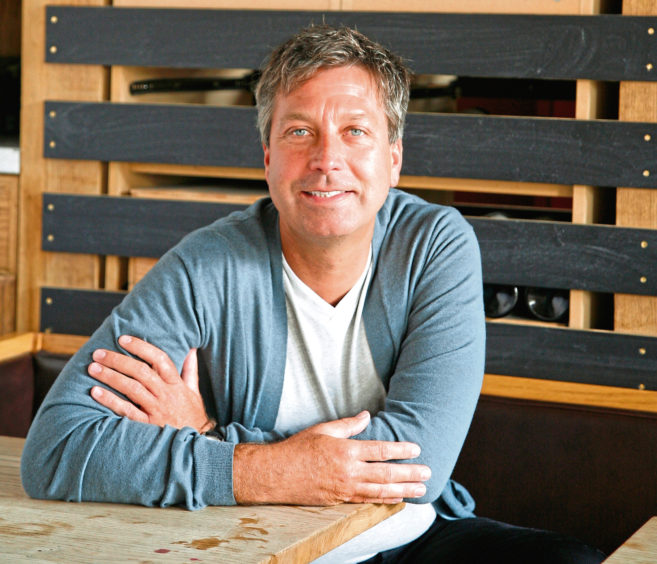 It's not until you've spent time wandering between the dozens and dozens of stalls that you realise what a wealth of fantastic food and drink is produced in the Grampian region.
Start at one end of the Taste of Grampian festival site at Thainstone and by the time you've made your way around you'll have sampled a good many of them, too!
Whether you're a regular attendee or a first-time visitor, Scotland's largest one-day festival offers a fantastic family day out.
Mark the date in your diary in big, red letters: Saturday June 1.
And this year it promises to be even more special, as the festival celebrates its 20th anniversary.
As always, there's a host of top chefs and celebrities taking part, among them, celebrity chef John Torode.
Australian John is rarely off the telly these days and while he's best known for co-hosting popular BBC show MasterChef with Gregg Wallace, what some people may not remember is that he's also a first-class chef.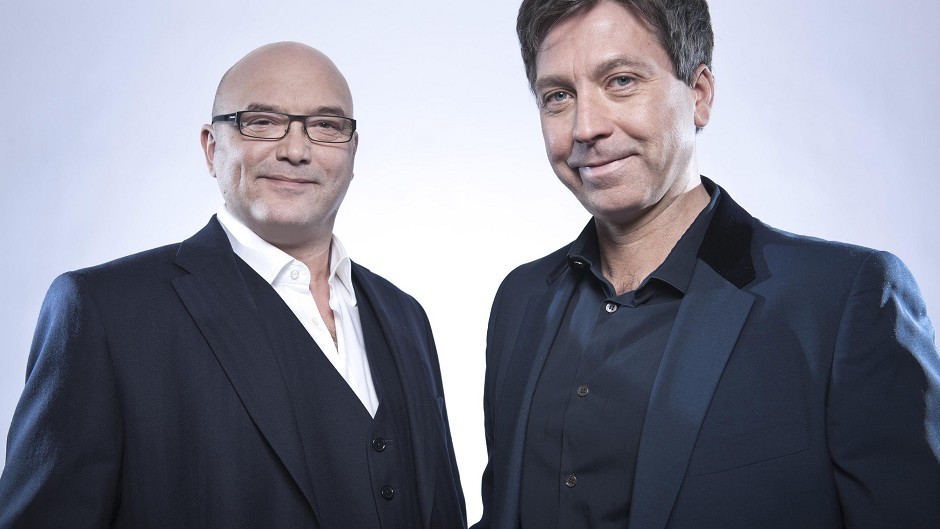 John said: "I'm abandoning Gregg for the day – I don't have to spend all my time with him!"
Joining John on the day for a joint presentation will be another familiar and much-loved face: reality TV star Spencer Matthews.
Spencer, who came to fame while starring in the cult show Made in Chelsea, has strong connections to the north of Scotland, as his family own the gorgeous Glen Affric estate, which is where he and Vogue Williams romantically tied the knot.
Spencer was one of the star guests in Celebrity MasterChef last year and wowed judges John and Gregg with his flair for cooking and was only pipped at the post to win the coveted prize.
John said: "From what I've heard about Taste of Grampian it's a great celebration and booze from a great area and one of those festivals where people go for a decent day out and bit of fun.
"I've also heard the produce in the north-east is some of the best to come out of Scotland so I'm looking forward to it. I haven't quite decided what I'm cooking yet but it will definitely involve beef."
While he's most often seen presenting shows these days, John's first love is cooking. "It's what I do. It's what I love," he said.
"Much of my day is spent looking at recipes, thinking about recipe ideas, preparing dishes for TV shows and so on.
Taste of Grampian 2019: Great news – tickets are now on sale
"What's exciting me, in terms of the food world, is just the huge variety of different produce that is available to us.
"But while it's exciting, what we mustn't overlook is the extraordinary produce that comes from this island, which at times we seem to forget.
"Scotland still produces the best raspberries in the world and the scallops are fantastic; the best asparagus comes from Norfolk, there's extraordinary apples grown in Kent.
"There's something great about using good produce from here, adding a few bits and pieces to it but not messing around with it too much."
Because it has a wide and varied entertainment programme, Taste of Grampian attracts lots of families. And it's youngsters and their parents John would like to see coming along to the cookery demonstrations.
"What's happened across the world in the last four or five decades is that food has been turned from something aspirational to something just seen as fuel," said John.
"It can sometimes not be considered to be anything special.
"We don't really sit down at dining tables any more and discuss what we are eating, and often kids are not involved in the cooking process, which I think is a really sad thing.
"People need to start getting themselves, and their children, into food, whether that's learning how to boil an egg or peel a carrot.
"We have so much convenience food these days, and there's nothing wrong with the occasional take-away, but I'd like to see more families getting involved with cooking."
And one way to do that is by heading along to the one-day festival where there's chefs, bakers, fishmongers and butchers aplenty, all happy to offer help and advice.
Another MasterChef star appearing at the festival is Gary Maclean, who was crowned the winner of The Professionals in 2016.
Earlier this month, Gary joined Sir Billy Connolly to take part in the annual New York Tartan Day Parade.
"Billy was the main man in the parade and he looked splendid," said Gary, who is Scotland's National Chef and has taken part in several of the parades.
He'll make his second visit to Taste of Grampian this year.
"I love the sheer size and scale of the festival and particularly liked demonstrating in the Thainstone arena, as it allows for lots of audience interaction, which is something I love.
"The layout means everyone gets a good seat and view but, more importantly, it lets me get close to the audience so I can chat to them and they can ask me questions.
"The more questions and heckles I get, the better!
"The line-up is always good, too, and it's great to see companies which perhaps first launched there doing so well."
Also joining the celebrity line-up will be Helen Vass, who was part of the winning team of BBC2's Bake Off Crème de la Crème in 2016.
Originally from Glasgow, the award-winning pastry chef will be showcasing her baking skills at several demonstrations throughout the day.
This one-day festival has become a must-attend event for foodies, with demonstrations, tips, expert advice, school competitions and the chance to find independent artisan food producers selling fresh produce.
Festival chairman John Gregor said: "This is an unmissable event in the Aberdeenshire calendar.
"Whether you are a complete foodie or something of a novice chef, it's a great way of showcasing an eclectic mix of new and established food and drink producers in the area.
"We're delighted to confirm a stellar celebrity line-up with John Torode, Spencer Matthews, Gary Maclean and Helen Vass and we look forward to celebrating our 20th anniversary in style."
Visitors can enjoy cookery demonstrations throughout the day, head-to-head school competitions and more than 180 stands.
Local musicians will entertain the crowds all day.
Early bird tickets are currently on sale, priced at £8 for anyone aged over 16.
Tickets bought at the gate on the day will be £10.
Those aged under 16 are admitted free with a paying adult.
Tickets for the demonstrations are priced separately, and car parking is free.
Contact: tasteofgrampian earlybirdticket.eventbrite.co.uk and www.tasteofgrampian.co.uk