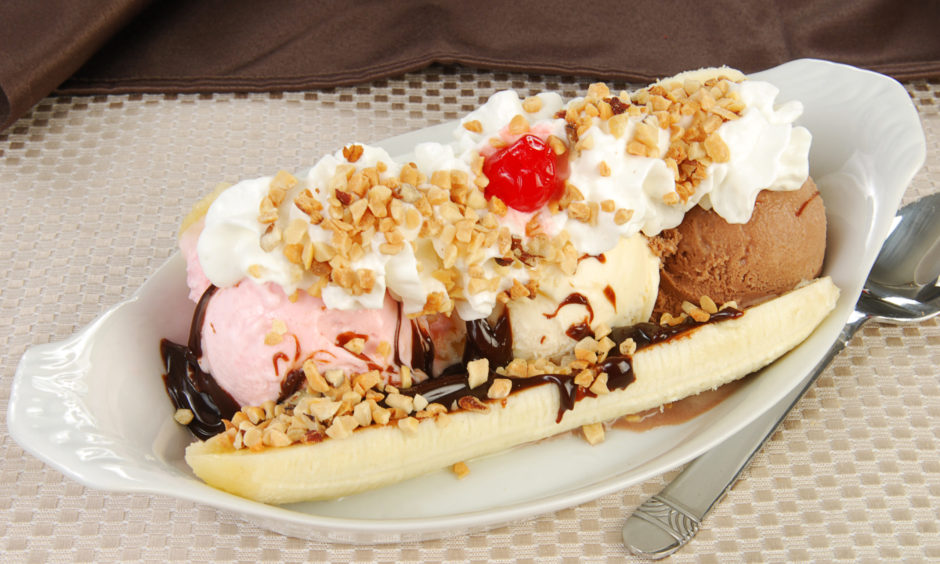 Want to enjoy a dessert from times gone by that is still popular today? Well for this week's Throwback Thursday we bring you the banana split – a dish so cool it had a TV cartoon named after it!
A veritable delight that combines bananas, vanilla ice cream, chocolate sauce, crushed nuts and whipped cream, what is there not to like about a sweet treat that just leaves you wanting more?
For this week's Throwback Thursday, we have the banana split which was incredibly popular between the 1950s and 1980s but, remarkably, it was actually invented in 1904 and not by an ice cream vendor but by an apprentice pharmacist.
David Evans Strickler was 23 when he came up for the idea for the dessert.
Strickler worked at Tassel Pharmacy in Latrobe, Pennsylvania, which had a soda fountain (drinks dispenser) from which he invented sundaes.
And he came up with the idea for the triple-based ice cream sundae which cost only 10 cents and was quickly adopted further afield after news of its popularity spread.
Three years later, in 1907, a recipe for the banana split was published which had a banana cut lengthways with two scoops of ice cream at each end a spoonful of whipped cream in the centre with a cherry on top.
Latrobe is proud to have been the birthplace of the banana split and in 2004 proudly celebrated its 100th anniversary.
In the same year, the National Ice Cream Retailers Association recognised the town as the place where the dessert originated.
And, of course, we also had the 1970s cartoon series The Banana Splits. It had nothing to do with bananas or splits, being a bunch of furry creatures! But it was pretty cool and funny.
As with the majority of great things, the banana split is relatively easy to make so why not have a go at serving one up yourself?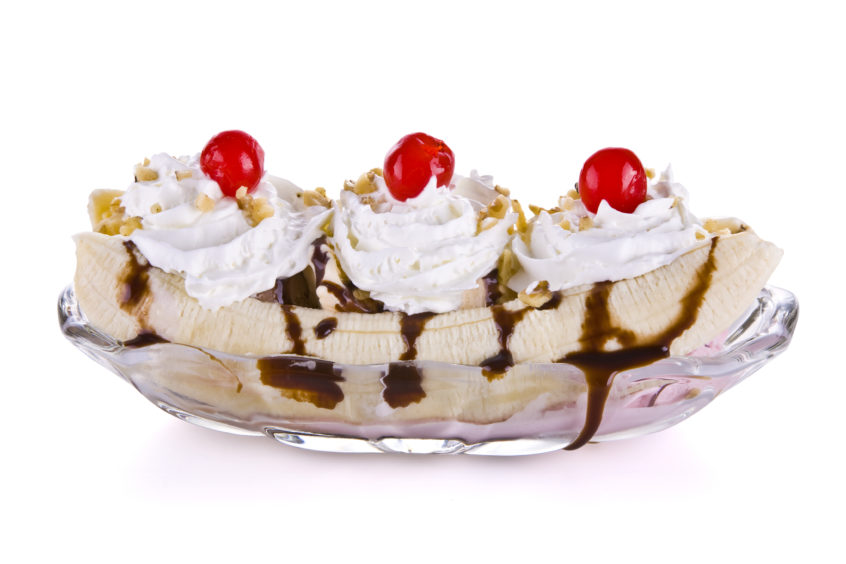 The Best Banana Split
(Serves 1)
Ingredients
1 banana, split lengthways
Vanilla ice cream
Strawberry ice cream
Chocolate ice cream
Chocolate sauce
Strawberry sauce
Whipped cream
Cherries
Crushed nuts
Method
Using a long narrow sundae dish, place one half of the banana on one side of the dish and one on the other.
Add a scoop of each ice cream in between the bananas and cover with the chocolate and strawberry sauce and whipped cream.
Garnish with cherries and flaked almonds.
---
More in this series
Throwback Thursday: For instant mash you had to get Smash, and it's a handy ingredient to this day
Throwback Thursday: Chicken cordon bleu, a dish invented out of necessity