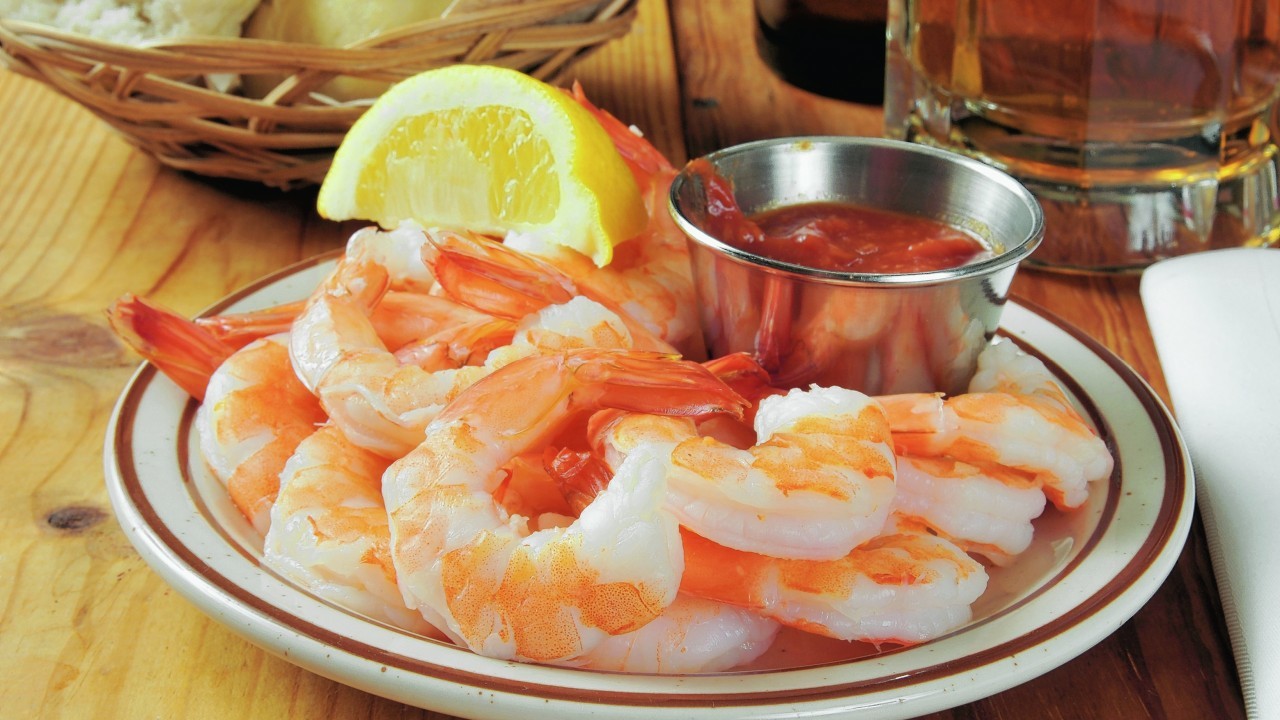 Prawns come by very many different names – langoustines, Norwegian lobsters, scampi, Dublin Bay prawns, and then there are squatties, squat lobsters, which are yet another variation on a prawn.
The ones to avoid are the pink commas, usually sold frozen and which, when thawed, taste of very little and have the texture in the mouth of soggy cardboard.
The large pale grey prawns sometimes called Tiger Prawns, are another to avoid – they are generally farmed in Bangladesh or Thailand, and are invariably tough when cooked, however carefully cooked.
Our own langoustines are the very best, whatever their size, providing that they have not been overcooked – overcooking renders them mushy and difficult to shell.
Langoustines are sweet and succulent, and so, too, are squatties. Shelling squatties can be a bit time consuming but if someone shows you how, it is then fairly swift a task.
Prawns, and I really am talking about langoustines because I don't buy any other, are extremely versatile and can be so simple.
Served on a bed of salad leaves, with good mayonnaise and warm seeded bread, prawns can be a simple yet luxurious lunch or supper dish.
Yet prawns go so very well with so many other foods that the choice is wide as to how to serve them – their flavour is enhanced by crispy bacon, by fried or roast mushrooms, garlic, onions, tomatoes, cream and cheese, and spices such as a gentle curry, or saffron.
Prawns are best served with bread, rice, pasta or couscous, less successfully with potatoes. And if you have a few prawns, they can be made into a delicious sauce to be spooned over plain steamed white fish of any variety – cod, haddock, whiting, bream, to name just four.
This simple pate is one of my oldest recipes. It is hard to beat for sheer simplicity, yet it has stood the test of time, and a better test there just is not!
I am asked for this recipe repeatedly, it can be a first course, or a filling for good buns for a special occasion picnic. It is so good in teaspoon amount spooned on to mini oatcakes as a snack or a canapé to be served with drinks.
Blanching the garlic cloves before including them to the cream cheese really does make all the difference, and here you have the wonderful combination of prawns with crispy bits of bacon.
The Prawn Cocktail recipe is very retro but none the worse for that – prawn cocktail has staged a come back on menus. Gone is the iceberg lettuce – we don't mourn its passing – and I think that a 2014 prawn cocktail is a vast improvement on the original. Try to banish the memory of a sauce called Marie Rose, usually harsh in vinegar. This sauce is so much better.
PRAWN COCKTAIL
Serves 6
Very retro, this, but staging a comeback on menus. Avoid any vinegary content for the dressing, such as tomato ketchup
3/4lb shelled langoustines, cut into bite sized lengths if they are very big
Assorted salad leaves – I know that prawn cocktail always meant including iceberg lettuce, but they are incredibly dreary to eat, even if they do have a slight crunch to them. A mouthful of our water at Kinloch has far better a flavour than a mouthful of iceberg lettuce ever has
FOR THE DRESSING
(and you do not want to swamp the langoustines with dressing)
1/2pint double cream – you can now buy double cream which contains only 49% fat,but still is double – although that sounds like a contradiction!
2 rounded tbsp mayonnaise
Juice of half lemon
2tsp tomato puree
3tbsp Worcester sauce
About 10 grinds of black pepper, 1 level tsp salt
Paprika – to dust the surface of each prawn cocktail
6 wedges of lemon
Whip the cream adding the Worcester sauce and lemon juice. Stir in the mayonnaise, tomato puree black pepper and salt, taste, and add more lemon juice if you think it is needed. Mix the langoustines thoroughly with the sauce.
Divide the salad leaves between six glasses. Evenly distribute the prawn cocktail mixture between the glasses. Dust each with paprika and put a lemon wedge at the side of each glass on its plate. Serve with bread, toasted if you like, or my favourite, with oatcakes, and for me the choice would be the pumpkin seeded Nairn's oatcakes.
PRAWN, BACON AND GARLIC PATE
Serves 6 as a first course, or this coarse-textured pate can be used as a luxurious filling for buns for an elaborate winter picnic – we will be eating these in three weeks, around a bonfire for the picnic lunch during our celebratory 40th anniversary of Kinloch weekend.
2 fat cloves of garlic, blanched in their skins twice – i.e. put into cold water, brought to the boil, the water drained off and replaced with cold water, brought to the boil and drained off again. This removed the harsh taste of raw garlic
12oz/375g langoustines weighed when shelled, and, if they are large, the langoustines cut into small bits about
2 x 200g low fat Philadelphia cream cheese
6 rashers of dry cured streaky bacon grilled till crisp, cooled on absorbent kitchen paper then snipped or broken into small bits about 1/2cm in size
About 15 grinds of black pepper – no need for salt, the bacon contributes enough saltiness for most palates
2tbsp finely chopped parsley
Tip the contents of the cream cheese cartons into a mixing bowl. Add the langoustines, the bacon, the chopped parsley and black pepper. Snip the tops off each blanched garlic clove and the skins will slip off easily. Crush each garlic clove and add them to the contents of the bowl. Mix thoroughly, then put the 'pate' into a bowl to serve, with either warm seeded bread or rolls, or with melba toast or oatcakes.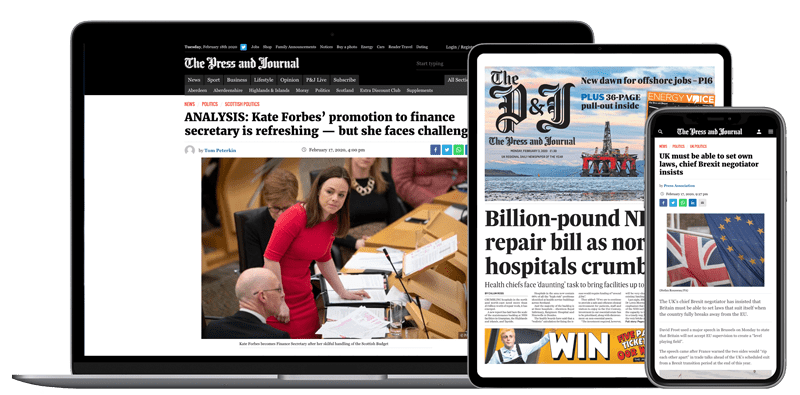 Help support quality local journalism … become a digital subscriber to The Press and Journal
For as little as £5.99 a month you can access all of our content, including Premium articles.
Subscribe