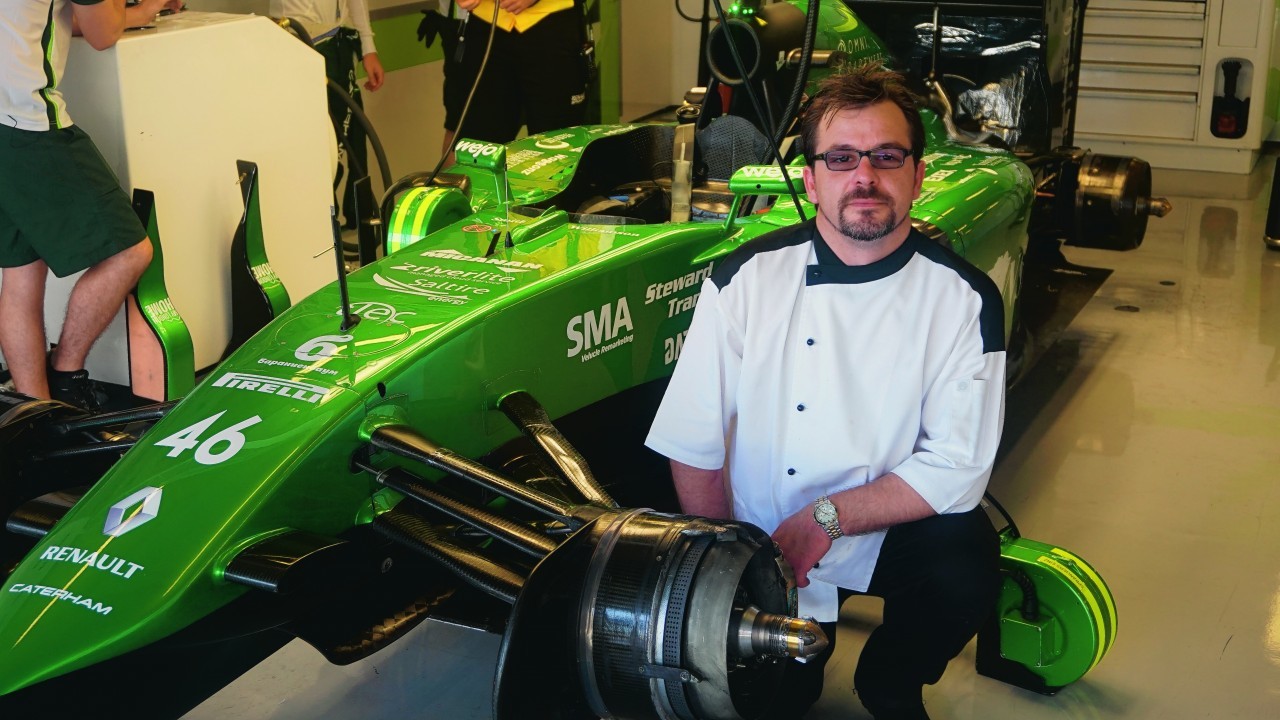 While Lewis Hamilton was making Formula One history on the racetrack in Abu Dhabi, exciting things were happening behind the scenes, too.
For the chefs in the Formula One kitchens were getting their own taste of glory, joined by one of Scotland's best cooks, Jason Henderson, who owns Knock Castle Hotel and Spa in Crieff.
Jason was doing the cooking for the Caterham F1 team, treating them to some "good, hearty food, delivered with my usual panache and flair," he told me.
They say the way to a man's heart is through his stomach, and if Lewis Hamilton was getting even just a whiff of Jason's genius cooking, of course he was on to a winner.
Though we were visiting Knock Castle while Jason was in Abu Dhabi, I am happy to report that his second-in-command in the kitchen didn't let him down. One of the best things about the hotel is the outstandingly good food, which comes as a welcome surprise as some establishments these days fail to hit the mark – and many are a downright disgrace.
The first thing that hits you at Knock is an enormous deer standing near the entrance – not literally of course, but a wooden statue of one. The animal theme continues inside the castle hotel, with many interesting ornaments and the odd stuffed fox dotted about.
A steep, stone staircase leads up to the front door, and inside the welcome is warm. Immediately you feel at home – indeed you wish it was your home – especially when you step inside one of the luxury suites. Ours had a giant circular 'love' bath built into a turret, which was big enough for two, even three or four, people. The four-poster bed was certainly big enough for the three of us, but first we had to check out the spa facilities, housed in a massive greenhouse down in the leafy gardens.
The heated pool was perfectly adequate, with plenty of floats to keep a four-year-old entertained, while we took turns in the sauna and jacuzzi. We didn't even look inside the gym because spa treatments were next on the agenda, and lovely they were, too. There's nothing like a back, neck and shoulder massage to relax and revive those aching old muscles.
Getting back to the food, there are several menus at the castle's aptly named Rooftop Restaurant – if you can take your eyes off the magnificent views down Strathearn Valley.
Our friendly waiter was quick to point out that you can choose whatever you like from any of the menus and nothing is too much trouble. Even a pre-dinner G&T comes with a choice of several varieties, including one brewed just down the road at Methven.
This is how Scottish hospitality should be, we thought, but would they pass our ultimate test? We wanted our dinner served quickly, with minimal fuss and no compromise on taste.
The children's choices were perfect, with three starters, four mains and three desserts. We just wanted three sausages (and some tomato sauce) and they came quickly, already cooled. Excellent attention to detail. You would not believe the restaurants that serve piping-hot food to toddlers.
The adult choices were slightly more complicated, with a starter of mi cuit of duck liver pate served with honey and rosemary roasted fig, and a main of baby vegetable curry served on a poppadom basket with basmati rice – from the a la carte menu.
Also from the a la carte menu, an individual apple tarte tatin with vanilla ice cream.
From the table d'hote menu, a Scottish ribeye steak served with black pudding bubble and squeak and roast root vegetables, with a coffee creme brulee with shortbread biscuit for dessert.
The bar menu is slightly more down to earth, but every bit as exciting. You can even see the sous-chef working wonders in the open kitchen, and boy is the food he's sending out good, and all freshly cooked.
With three wonderful courses and drinks, we were in and out of the restaurant in just over an hour, feeling very satisfied indeed.
Getting married at this baronial castle would be a dream, especially with the stunning Perthshire countryside on the doorstep.
Indeed, in this year's Scottish Hotel Awards, Knock Castle was awarded Romantic Hotel of the Year. The judges said it all when they quoted: "Unpretentious, spacious and grandly quirky, Knock Castle is a beautifully romantic hotel. With a rooftop restaurant and open-air terrace offering a magnificent Highland view, swimming pool, castle suites and fine modern rooms, Knock Castle offers honest hospitality in a wonderful place where you can really unwind, away from the pressures of day-to-day life."
Its former owner, shipping magnate Lady MacBrayne, would be pleased to know the property is in very good hands.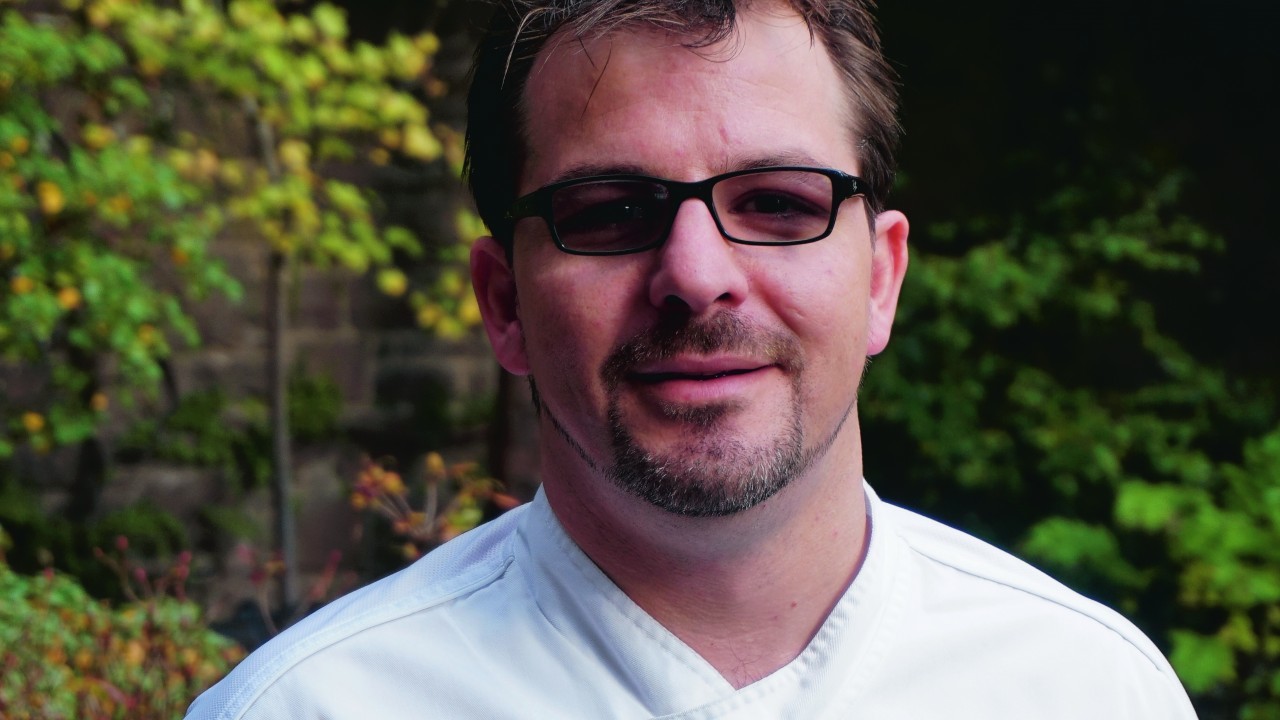 THE HOLIDAY
Knock Castle Hotel and Spa, Drummond Terrace, Crieff.
Prices at Knock Castle Hotel & Spa: Room rates start from £69pp bed and breakfast per person per night. Dinner, bed and breakfast rates start from £99.50 per person per night. Family room and luxury suites available. Call for rates and details.
Phone 01764 650088 or visit www.knockcastle.com