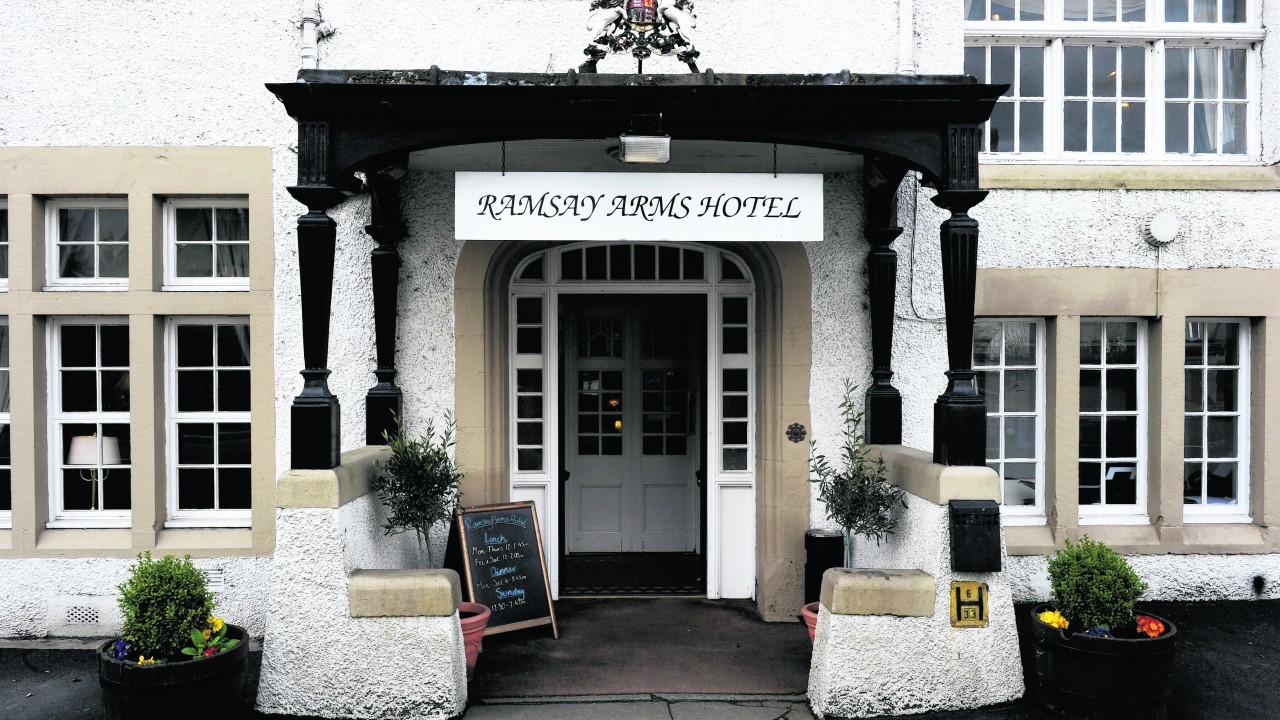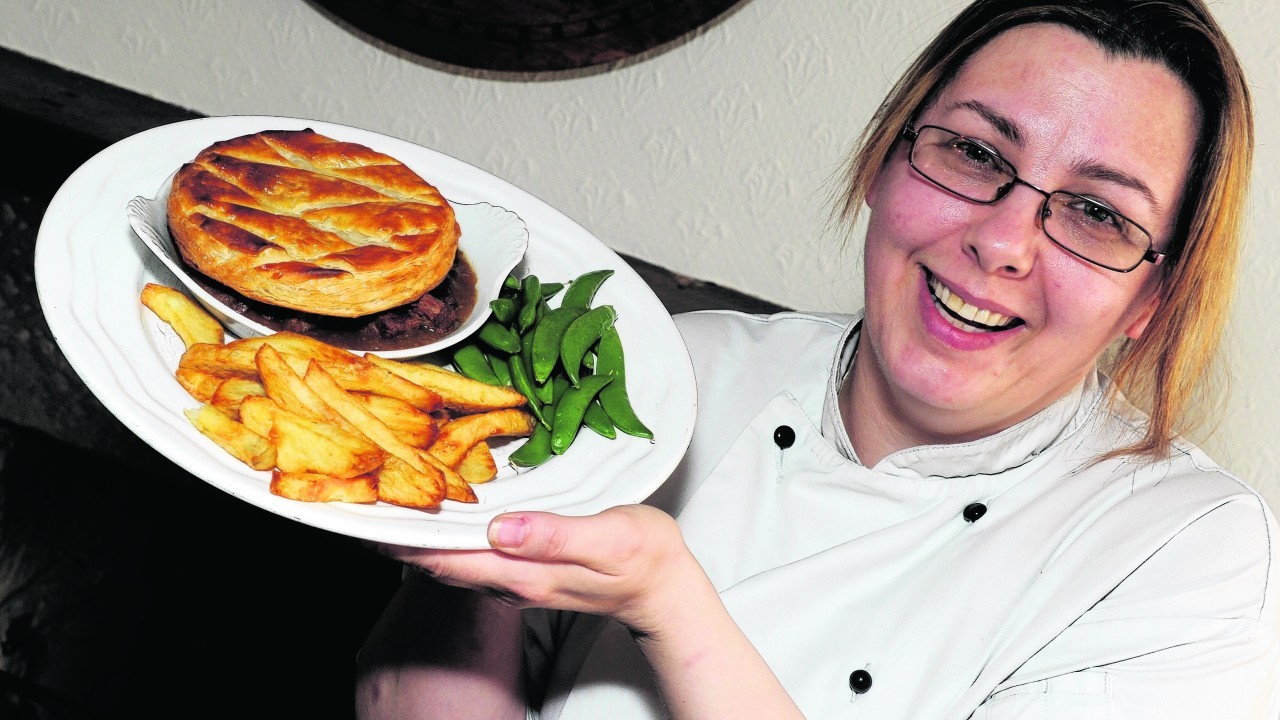 Victoria and Albert we are not, but our visit to the Ramsay Arms in Fettercairn was like a little rehash of a very regal stop-off made at the inn some 150 years earlier.
That most famous pair of Victorian lovebirds had stopped at the Ramsay for an incognito rest-up after travelling over the Cairn O' Mount from Balmoral back in 1861.
We travelled the same route as we meandered back east on a bonnie spring day on Deeside, landing at our destination after squeezing through the road arch that was built to commemorate the Royal visit.
Queen Victoria's diary entry shows that they arrived around 7.15pm – just like us! – after dropping down from that fine mountain pass that separates the uplands from the sea.
In her diary she remarked: "On reaching the small, quiet town, or rather village of Fettercairn, for it was very small, not a creature stirring, we got out at the quiet little inn, Ramsay Arms."
While she was no doubt gently levered down from her carriage, we just dumped the car and made our way for a much-needed Sunday night reviver.
Fettercairn was certainly still and calm as the bustle of the spring day eased off, but the Ramsay Arms was on full throttle as the Sunday night service kicked in with the staff looking like they could have done with a moment to take the air.
It's a testament to the good reputation of the Ramsay Arms that so many folk were lining up to eat, but a few more staff on duty wouldn't have gone amiss to ensure the relaxation of their customers.
To be fair, we had arrived a little earlier than our 7.30pm booking and the friendly staff – both of them – couldn't have been more accommodating, despite the obvious clamour for food.
We took our seat in the bright window beneath the commemorative arch and set our minds on our meal.
The Ramsay Arms is a neat, traditional country inn which is popular with village folk and those stopping over to hunt and fish in the surrounding area.
The menu is broadly traditional and comforting, with dishes such as Cullen Skink, smoked haddock fish cakes, roast beef and seasonal game adding up to some fine Scottish fayre.
We both went for broccoli and kale soup in search of a little-pick-me-up. It was fresh and bright and a healthy dose of deep-green goodness. If only it had been a few notches warmer, I would have hit that place where only a good bowl of soup can take you.
For main course my partner went native. After establishing what skirlie was – he is an Essex new town boy – he went for beef olives stuffed with the fried oatmeal and stovies on the side. It came out piping hot and covered with a deeply satisfying onion gravy. What could be better after a long day in the fresh air? The plate was wiped clean before my sidekick asked me why I had never made him stovies before. I really had no answer to this.
I may have made a wrong choice with my main, given the time. I went for the roast beef with all the trimmings. I needed a Sunday feeding, you see. But the best of the roast beef had left the kitchen and been enjoyed by customers there earlier than me. A lesson learned, I am afraid. While the trimmings were great, the beef was harder to enjoy.
A pudding was in order and a coffee too. A vanilla cheesecake we shared was just fantastic, super-light and creamy. We did have to track a spoon down from the bar, just like we had to ask for our cutlery for our mains, but hang it all. We were happy enough and I think the stovies had a slight sedative effect on my partner.
We stuck the pouring cream from our dessert in our coffees as an extra treat before we hit the road. Queen Victoria only stayed at the Ramsay Arms for one night but I will certainly go back one day. While the steely monarch may not have been amused at being left without a spoon, thankfully in 2015 we can be a little more forgiving.
RAMSAY ARMS HOTEL, FETTERCAIRN. PHONE 01561 340334.