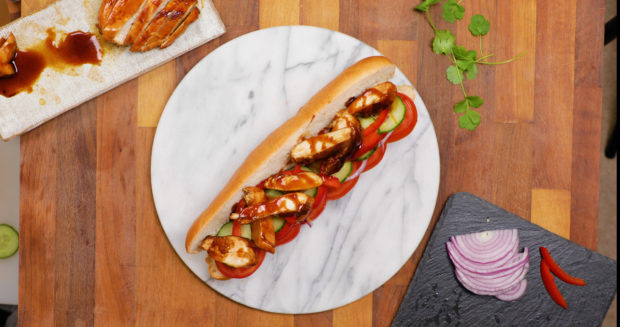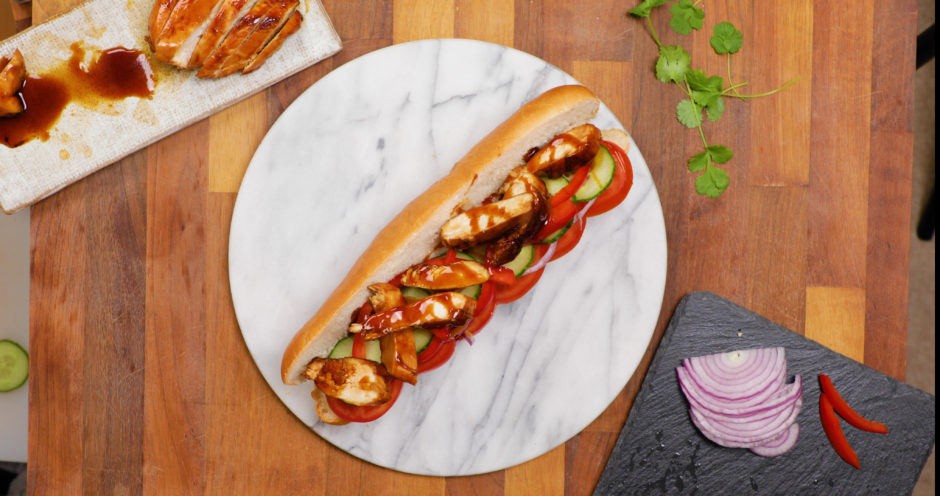 Roll up your sleeves and create a classic snack inspired by Subway's chicken teriyaki sub, made in partnership with Tastemade
For all of us Subway fan, it's been a delight to see the replica recipes they've released over these past couple of months, from their Chipotle Southwest sauce to their exceedingly delicious cookies.
But there's also been another Subway-inspired recipe doing the rounds of late – the sandwich shop's teriyaki chicken sub.
Here's a quick guide for making it at home.
---
Subway-inspired chicken teriyaki sub
(Makes one sub)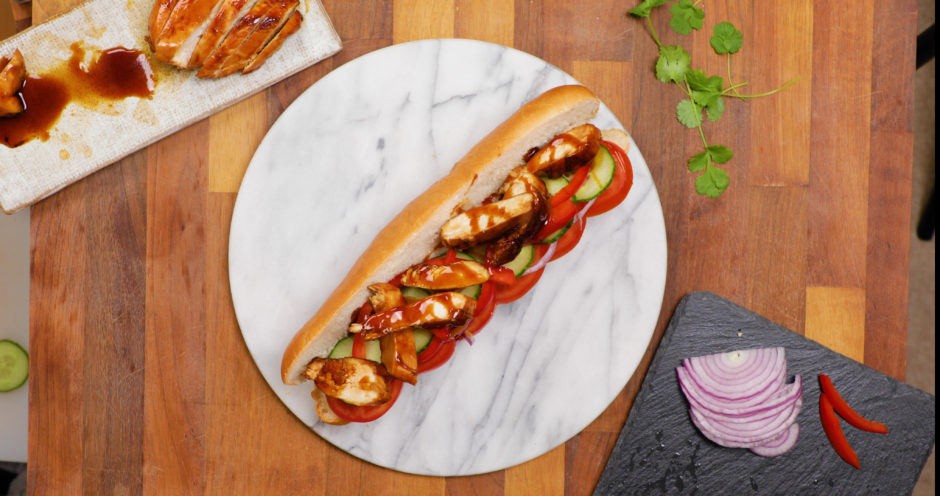 Ingredients
For the teriyaki chicken:
2 chicken breasts
180ml pineapple juice
50g brown sugar
40ml light soy sauce
20ml dark soy sauce
1 tsp garlic, minced
1 tsp ginger, minced
½ tsp dry mustard powder
Pinch of white pepper
2 tbsp honey
Vegetable oil for cooking
To assemble:
1 foot-long roll
¼ cucumber, sliced
¼ red pepper, sliced
¼ red onion, sliced
1 tomato, sliced
Method
​To make the teriyaki sauce, combine all ingredients except the chicken in a medium bowl.
Whisk together until thoroughly combined and the sugar dissolved. Add the chicken breasts to the sauce and place in the fridge to marinate (30 minutes to 4 hours).
Remove the chicken from the marinade.
Place the marinade into a frying pan over a medium heat. Bring to a boil, reduce temperature to medium-low. Simmer gently until reduced by half and thick (about 10 minutes). Set aside to cool.
While the sauce cools, cook the chicken.
Pat off any excess marinade with a piece of paper towel, and brush with a little vegetable oil.
Heat a frying pan over medium-high heat. Add the chicken and cook, turning regularly, until golden on both sides and cooked through. Brush from time to time with some of the teriyaki sauce. Remove from heat, and rest for 5 minutes.
Slice, against the grain, into 2cm wide strips and toss with remaining sauce. Use warm, or store in the fridge, in an airtight container until ready to serve.
To assemble the sub: Cut the bread along the length of the sub, with the knife pointing downwards at an angle. Place the tomato slices, overlapping, along the bottom half of the bread. Follow with the cucumber, pepper and onion.
Top with chicken and finish with a drizzle of the sauce, salt and finely ground black pepper. Serve immediately.
---
Read more in this series…
Subway reveals new recipe to try at home inspired by its iconic Chipotle Southwest Sauce