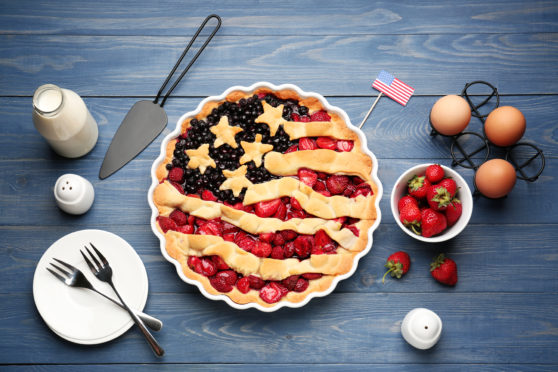 The original domestic goddess is back and this time she's been inspired by American Independence Day with these traditional bakes including California Cake and Baltimore Biscuits.
If you were one of the people who, understandably, threw their calendar out the window at the start of lockdown then you may not have realised that Saturday is the fourth of July.
American Independence Day is often celebrated through eating things like fruit pies, hot dogs, fried chicken, and a heck of a lot of macaroni. So we've decided to take a look back through Aunt Kate's 1933 Baking Book for some inspiration of some cakes and bakes that we can make ahead of the annual celebration.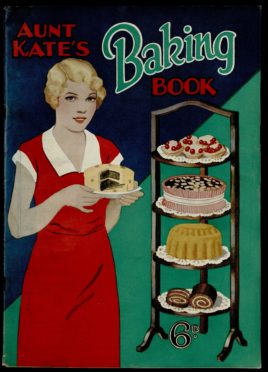 If you fancy making any of the recipes below or even some from previous weeks (we have pancakes, scones, and tea-cakes among others) then we'd love to see the final results.
Send any pictures of your Aunt Kate's Bakes to foodanddrink@dctmedia.co.uk and we'll use our favourites.
---
Californian Cake

Ingredients
5 teacupfuls flour
½ cup butter
1 cup water
½ lb raisins, chopped
1 tsp cloves, ground
1 tsp mace
2 teacupfuls sugar
1 cupful golden syrup
2 eggs
1 tsp bicarbonate of soda
1 tsp ground cinnamon
Method
Cream the butter and sugar, then add the eggs.
Dissolve the soda in water, then add the syrup, flour, spices and fruit, and well work the mixture in the bowl.
Turn it into a greased baking tin, and bake it in a moderate oven for 1 to 1½ hours.
---
Spiced American Tart

Ingredients
½ lb apples
1 lemon rind
2 tsp cornflour
1 oz almonds
Short crust pastry
¼ lb sultanas
2 ½ gills cold water (approx 355ml)
Mixed spice
2 dessertspoonfuls granulated sugar
Method
Wash the sultanas and soak them in two gills (355ml) of water for half an hour.
Then turn them into a saucepan, add the sugar and a good pinch of mixed spice and stew gently for two minutes.
Draw the pan aside from the flame. Mix the cornflour to a smooth paste with ½ gill (70ml) of water. Stir the syrup from the sultanas on to it.
Turn into a pan and boil for a few minutes.
Draw the pan aside, add the sultanas, grated lemon rind, chopped almonds, and peeled, grated apple. Mix altogether and leave until cold.
Roll out the pastry and line a sandwich tin with it.
Put in the mixture, cover with a lid of pastry and bake for 20 minutes in a hot oven (we recommend 200ºC – 220ºC).
When cool, decorate with icing.
---
Baltimore Syrup Biscuits

Ingredients
½ cup shredded suet
½ cup syrup
1 cup flour
½ tsp salt
1 cup brown sugar
1 tbsp ginger
1 tbsp orange peel, chopped
Method
Slightly warm the syrup and suet and mix well.
Add the sugar, sift the flour with spice and add. Then stir in the salt and orange peel.
Drop the batter onto a buttered tin using a teaspoon, and bake for 12 to 15 minutes in a very slow oven (approx 150ºC).
---
Read more in this series…