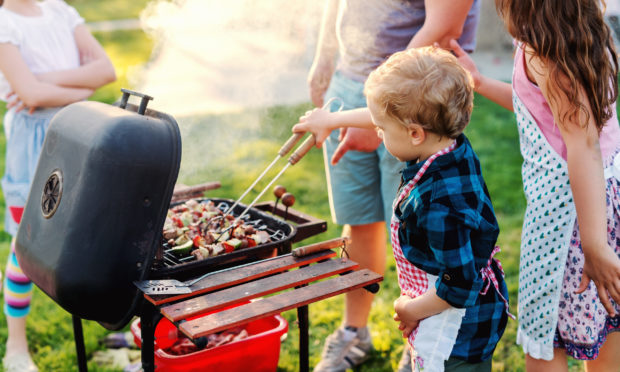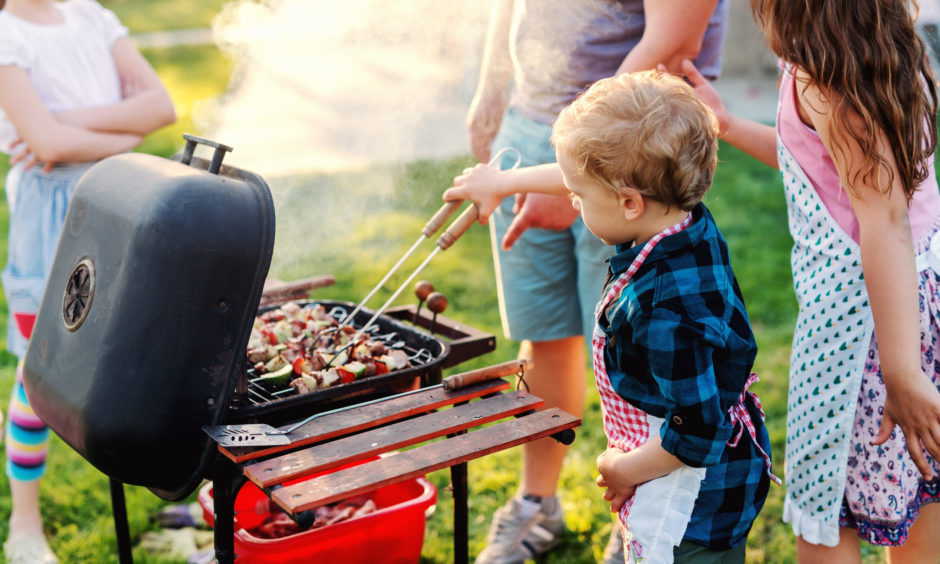 This week we have a couple of recipes that will go down a treat at any family barbecue and are pretty easy to make in advance.
Youngsters can take the credit for creating these dishes, but we'd strongly recommend only supervised older teenagers, or adults, cook on the barbecue itself.
Our sticky chicken wings with blue cheese dip is a classic fast-food starter that everyone loves.
Make sure you have plenty of celery and Little Gem lettuce wedges to hand to scoop up the last drops of the delicious dip.
Also super easy is a side dish that makes the most of fresh summer sweetcorn.
The accompanying flavoured butter also works well with baked or new potatoes, and on top of a nice barbecue steak.
If you would like us to feature your little chef trying out one of our Kids' Kitchen recipes, email us at pj.features@pressandjournal.co.uk
---
Barbecued corn on the cob
(Serves 6)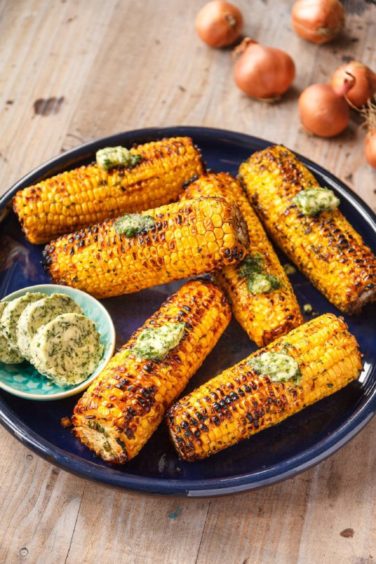 Ingredients
6 whole corn cobs
100g butter, softened
2 shallots, finely grated
20g fresh herbs – A mix of parsley, chives, with just a little rosemary
Salt and freshly ground black pepper
Method
Put the butter in a bowl and stir through the grated shallots and herbs.
Season with salt and pepper.
When you are ready to cook, take around one tsp of butter and rub all over a head of corn using clean hands.
Repeat with the remaining corn cobs.
Place the buttered corn on the barbecue and cook for about 15 minutes, turning frequently, until lightly charred in places and the corn is tender.
Serve immediately with the rest of the butter dotted on top.
Recipe courtesy of www.ukshallot.com
---
Sticky chicken wings and blue cheese dip
(Serves 3-4 as a starter)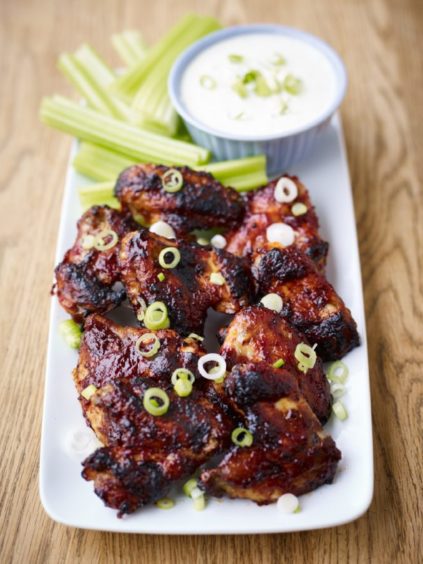 Ingredients
10 chicken wings
4 tbsp tomato purée
4 tbsp honey
2 tbsp Worcestershire sauce
2 tbsp soy sauce
2 tsp mustard
½ tsp chilli flakes (optional)
For the dip:
5 spring onions, roughly chopped
3 celery stalks, roughly chopped
100g sour cream
100g crème fraîche
75g mild blue cheese
1 tsp Worcestershire sauce
To serve:
Extra celery sticks and Little Gem leaves, cut in half vertically
Method
Combine all of the chicken sauce ingredients in a small pan and bubble for a few minutes until it becomes thick.
Put the chicken wings into a dish and pour the sauce over. Toss well so the chicken is completely coated.
Cook on the barbecue for 20-25 minutes, carefully turning and basting every five minutes (get an adult to do this bit).
To make the dip, whizz together all the dip ingredients until combined but not completely smooth.
Taste, season and chill in the fridge.
To serve: When the chicken is cooked, get an adult to take it off the barbecue and pop it on a serving plate.
Put the blue cheese dip in a bowl next to it alongside some celery sticks and Little
Gem lettuce wedges for dipping.
Recipe from www.lovecelery.co.uk
---
More in this series…
Kids' Kitchen: These yummy bakes will keep your little cooks busy