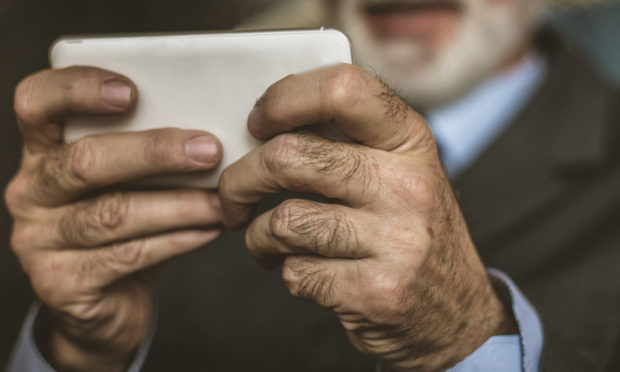 It wasn't coronavirus that spoiled my summer holiday.
It was being subjected to a viewing of Frozen 2 on the plane home.
In a crowded field it's vying to be the worst sequel of all time. They may be computer generated but it feels like even Anna and Elsa are dialling it in.
But then, with the notable exceptions of The Godfather 2 and Spider-Man 2, the sequel is always worse than the original.
So it often turns out in politics, too.
Where "Take Back Control" was punchy and effective, its follow-up, "Get Brexit Done", was just a bit naff.
Indyref2 may be currently caught up in development hell but if it does happen, it's inevitably going to be more cynical and complicated than the 2014 festival of democracy.
And unfortunately, we are witnessing a new chapter in the story of coronavirus, which looks like it is aping what happened first time around.
In this sequel, the elderly are being failed again by Boris Johnson's government.
The details of how coronavirus turned Whitehall upside down may have to wait for a public inquiry.
Don't, by the way, take one for granted. A prime minister who said he'd do an Andrew Neil interview on the election trail then instead hid in a fridge is not above suggesting that of course there'll be an inquiry and then simply not bothering.
Whether or when the inside story emerges, it's clear policy makers were lax in shifting coronavirus patients from hospitals to care homes.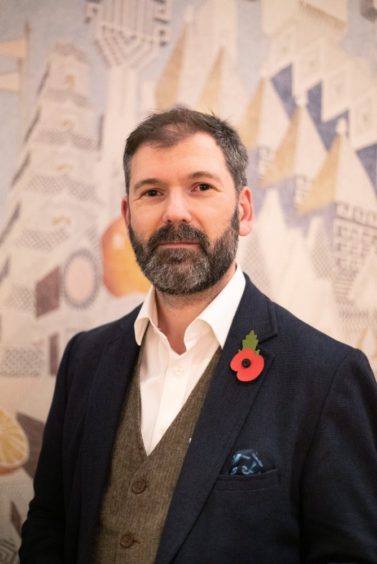 We now know the result – an unusually high death toll in UK care homes.
Older people treated as an afterthought. Disdain for the old is baked into Westminster's ways.
Anyone with caring responsibilities for an elderly relative hasn't the time to grapple with their local party politics, let alone spend the best part of the week in London as an MP if they represent anywhere beyond the M25.
And it's not just the politicians. The lobby, the collective noun for Westminster journalists, is dominated by the young and ambitious and topped off by a cadre of middle-aged men who can name every Cabinet minister since 1997, but would struggle to recognise their own offspring.
And so it's appalling but not surprising that older people are being ignored as we move into the next phase of the pandemic.
Google "forgotten victims of coronavirus" and you'll find articles covering all sorts from toddlers to lepers.
The group nobody is talking about is the elderly people – couples, but in particular single people, often widows or widowers – who have essentially been put in solitary confinement for five months and forgotten about.
That experience is bound to take a toll.
As we emerge from lockdown, the young throng bars and families take advantage of the Chancellor's Eat Out to Help Out half-price Nando's initiative (albeit not in Aberdeen for now).
The young media types of London drawing up daily news lists fear coronavirus because they don't want so-called "long Covid", the form that has left otherwise healthy people unable to shake symptoms like chronic pain, breathlessness and fatigue.
But they can't even conceive of getting old and alone so those stories don't interest them and go unheard.
Wither the older people? The answer is: Too many have withered. With exercise curtailed and social contact limited, many have lost their confidence.
Those that were shielding are understandably shy and suspicious as to why, at the stroke of midnight at the start of this month, they were suddenly sprung from four months of strict isolation guidelines.
The government put the effort into terrifying all of us indoors for months but is less inclined to allocate resources to coach those worst affected by the lockdown back to normality.
Quite apart from any moral considerations it's foolish from a policy point of view to ignore this sector of society.
Women who look forward to meeting at the Rural every month or men who've been denied a whole season at the bowling club will become socially isolated, physically less fit and store up mental health problems.
That'll put further pressure on health and social care services that have already had, to say the least, a difficult year.
Of course, many older people don't work (though many do). Does that explain their apparent insignificance to this government (a regime less reliant on the votes of older electors than previous Tory administrations thanks to the Brexit coalition it is built on)?
If so, that is to ignore the millions of hours of free child care grandparents provide, never mind both the input they have made during their working lives and the value their experience adds to the nation across a range of metrics more nuanced than pounds and pence.
Money and support ought to be made available so quilting clubs can meet again safely and old boys feel confident returning to the howff.
The politicians who failed our elderly so badly in the spring ought to be held to account someday. But that reckoning will be all the more appalling if they let down older people again in the autumn as we move into the next instalment of the pandemic story.
James Millar is a political commentator and author and a former Westminster correspondent for The Sunday Post