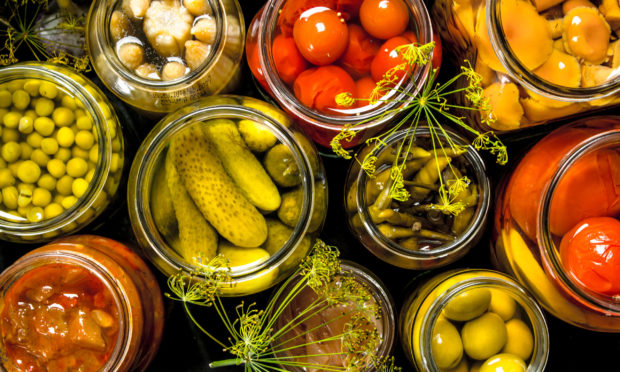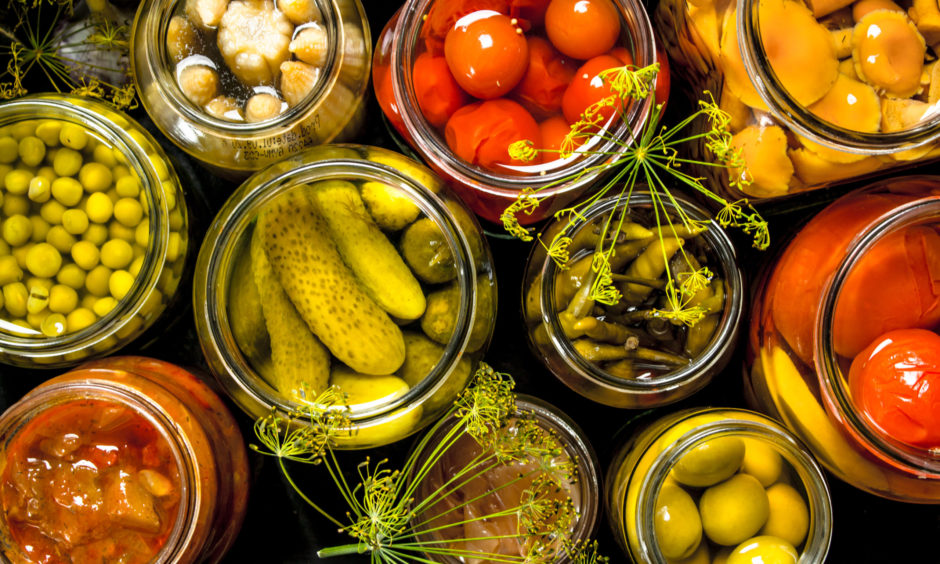 As summer slowly slips into autumn, many people who grow their own fruit and veg could be left with a glut of produce they don't want to go to waste. Brian Stormont has some tasty solutions..
There are a few great things you can do to preserve the fruit and veg you've put so much time into growing through the summer to preserve them during the cold winter months.
Making chutneys which will keep in your fridge for four to six weeks or fruit pies which can be frozen or pickling your produce are three ways of ensuring they don't go to waste.
Certainly if you have a glut of tomatoes, onions, carrots, cauliflower, peppers, radishes or cucumbers for instance, these are ideal in a chutney or pickled, while apples, rhubarb, plums or pears are delicious in a pie or crumble and freeze very easily indeed.
Similarly, you may be in the supermarket and see some tomatoes being sold off cheaply. Why not pick them up and make a chutney?
I have grown my own chillies, having way more than I can use at the moment, and was gifted some beetroot.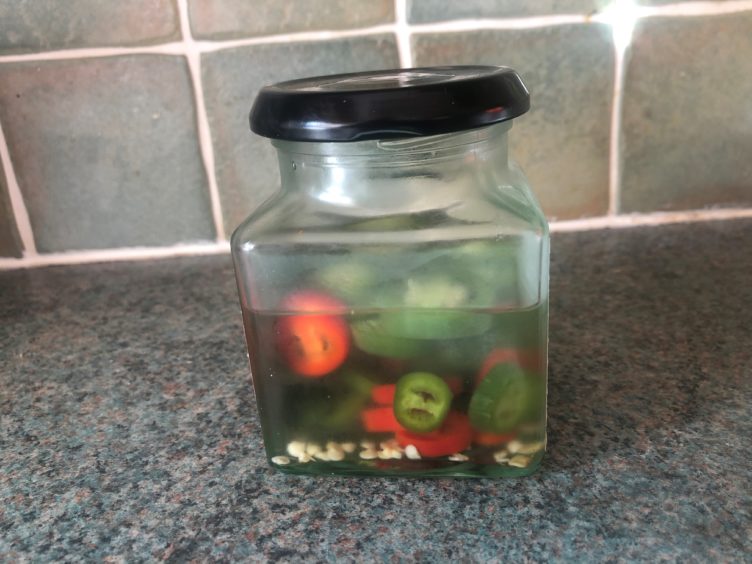 I will probably use some of my chillies to make a chilli jam or combine them with tomatoes or onion in a chutney. I have pickled some (more as an experiment for now) and may pickle a few more at a later date.
The beetroots I cooked and pickled, and I'm looking forward to trying them out in a week's time when the pickling vinegar has done its magic.
Pickle your own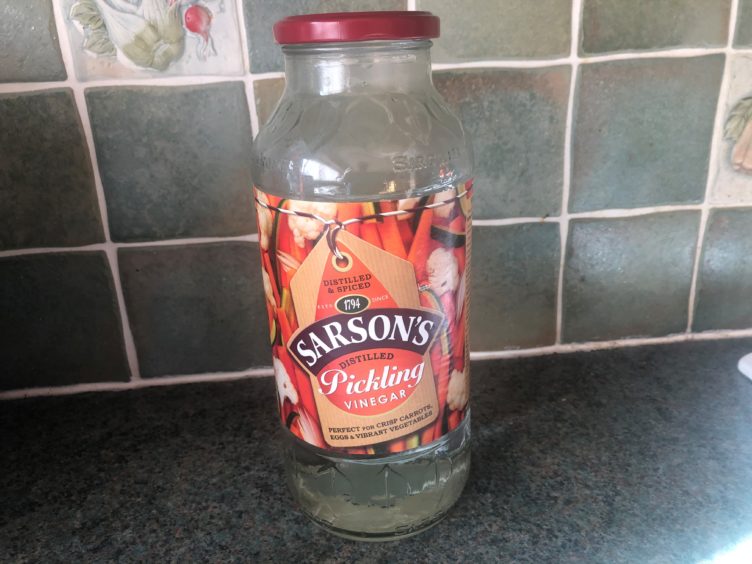 Pickling your own vegetables is easy. You can use white distilled vinegar in equal parts with water, salt and a little sugar for pickling. However, I discovered that Sarsons now produce a pickling vinegar removing the need for you to make your own brine.
If you are making your own brine, you can use white wine vinegar, apple vinegar or rice vinegar too for different flavours or add peppercorns, mustard seeds, coriander seeds, chilli flakes, herbs, garlic, ginger or other flavourings to your basic brine. Be bold and experiment.
The first thing you must do is sterilise your jars. This can be done by simply using boiling water, then dry them in a low temperature in the oven or allow them to dry by hand.
Simply put your vegetables in the jar and cover with your pickling solution and place in the fridge. Using a homemade brine, they will be ready to eat in a week or so, but using the ready-made pickling vinegar they are delicious and ready to eat after only a day.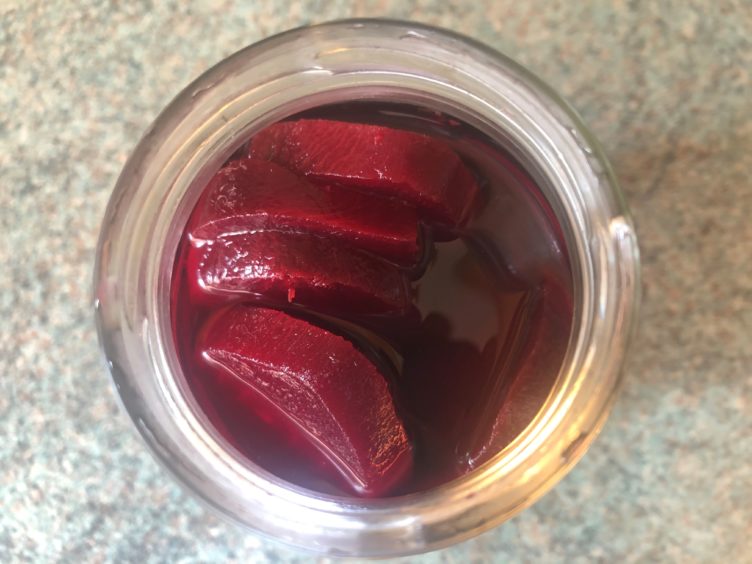 Tomato and chilli chutney
Again, chutney is easier than you might think. Don't be alarmed by the amount of mixture you start with, it reduces down quite considerably during the cooking process.
This easy recipe will produce enough for one decent-sized jar. Just double or triple the ingredients depending on how many tomatoes you have. The variety isn't important I have found, even a basic salad tomato makes a good chutney.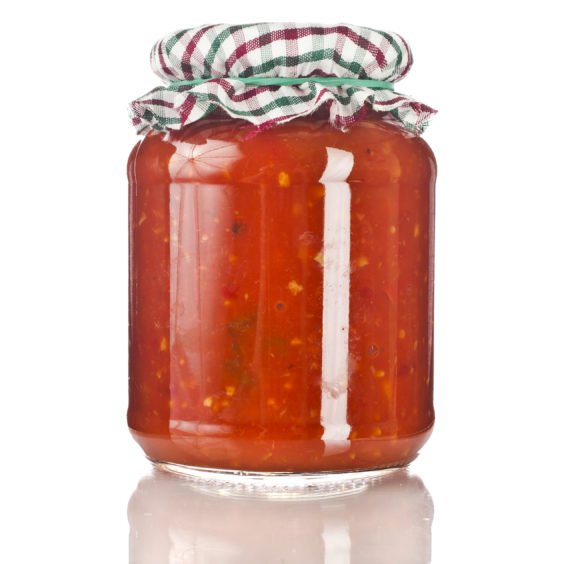 Ingredients
6 ripe tomatoes cubed
½ a red onion finely chopped
1 clove garlic crushed
100g brown sugar
75mls red wine vinegar
1 tsp chilli flakes or a red chilli finely chopped
1 tsp paprika
Method
Place all the ingredients in a saucepan and bring to the boil. Turn down to a simmer and allow to cook for 45 minutes to an hour until the mixture is a jam-like consistency.
Allow to cool and place in a sterilised jar in your fridge. The chutney will keep for four to six weeks.
Easy apple pie
You can make your own pastry but Scottish cooking apples are the star of the show here. They're so easy to cook beforehand and absolutely delicious. One of the simplest pies you'll ever make.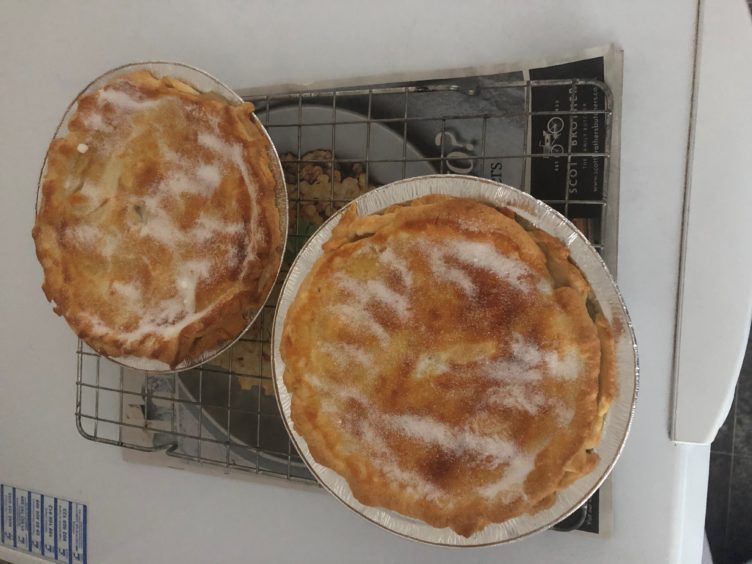 Ingredients
(Serves 4)
6 medium sized cooking apples
125g caster sugar
1tsp cinnamon
1tbsp water
Shop bought shortcrust pastry
Method
Pre-heat your over to 200c (fan 180c)
Set aside one third of your pastry for the lid and roll out to fit your pastry dish and then roll out your lid and set aside.
Peel and slice your apples and place in a saucepan with the sugar, water and cinnamon and bring to a slow simmer and allow to cook down until the apples still have a little shape to them.
Allow your apple mixture to cool and place in the pastry. Top with the lid and seal by brushing with beaten egg or milk and seal by crimping with your fingers.
Brush with beaten egg or milk, sprinkle with caster sugar and place in the centre of the oven and bake for about 45 minutes or until golden brown.
Serve with clotted cream or ice cream.