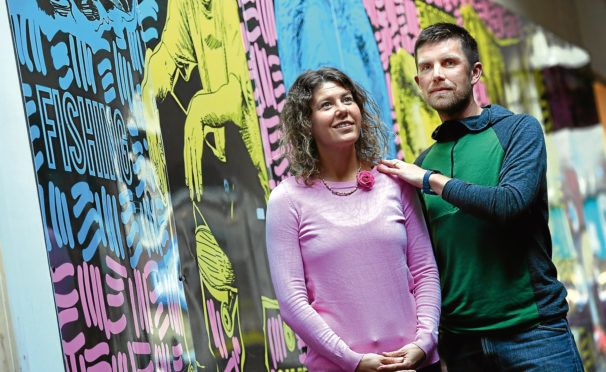 When was the last time you properly relaxed?
I don't mean that quick cup of coffee you had sitting at the kitchen table this morning while watching the news, or the 10-minute scroll on Facebook you usually have at your desk in lieu of taking a proper lunch break.
I don't even mean those rare couple of hours spent slumped on the sofa in the evening while feeling your eyes beginning to close midway through an episode of The Crown.
If it's been days, weeks, or even years since you had a good night's sleep or a bit of down time in which to just do nothing, then you're not alone.
A new study suggests that Brits have lost the knack of relaxation altogether, with nearly three quarters of people admitting that they often have days when they simply don't get any relaxation time at all.
More than a quarter of those surveyed stated that even when they do have some time to themselves, they in fact no longer know how to relax.
Stressful days at work while juggling childcare and home life mean that many of our lives are busier than ever, and with just 24 hours in the day, often scheduling in some "me time" seems like more of a luxury than a priority.
According to Healthspan, the supplement and wellbeing brand who commissioned the survey, being a worrier, struggling to "switch off" and being too busy are the top three factors which stop people from relaxing.
But is this really anything new?
Stephanie Gooding, a chartered counselling psychologist at First Psychology Aberdeen, thinks that unplugging from our busy lives is often seen as a waste of time.
"The findings are quite worrying," she said.
"I think that the way people choose to relax is one of the main issues.
"With new technology we have the media at our fingertips and there is a tendency to drift towards huge amounts of screen time.
"But in terms of psychology, watching television or scrolling through social media are not relaxing activities.
"We have to ask ourselves how do we feel when we come away from that?
"More often than not, these are not calm feelings.
"They are energy-zapping if anything, and not like a pleasant tired but more of a drained feeling."
In Stephanie's line of work she often sees patients who struggle to relax, and it has recently emerged that as many as one in five people have sought some form of professional help because they found it so hard to switch off.
"On a psychological basis, having some time to relax is extremely important," she said.
"In the same way that we have a stress response to something, we also have the opposite; a relax response.
"When we are truly relaxed, the rhythm of our heart will change and you will experience a comfortable, freeing feeling.
"It entirely changes your outlook and we become much more likely to try new things and feel more confident in our capabilities."
But let's be honest; who really has time for that? Relaxing is for holidays and long weekends, right?
Not according to Stephanie, who says that the worst thing you can do is to "save up" your relaxation time.
"Don't store it up for your holidays or wait for retirement," she said.
"It's about living life now.
"There are thousands of relaxation techniques available meaning that feeling truly relaxed and calm is achievable for everyone.
"It's not about sitting in a darkened room and thinking of nothing.
"What's important is being mindful, tuning into how your body feels and perhaps changing how you react to certain situations.
"Just taking a few moments to be aware of your surroundings and any worries you may have can in itself be a positive way to encourage a relaxed state of mind.
"Many people find it very difficult to settle.
"Breathing deeply with your feet on the floor and feeling peaceful are skills that our busy society just doesn't value.
"Meditative activities like craft work, knitting or walking can also be helpful.
"It doesn't need to cost money, just time."
Someone who is very much on the same wavelength is Neil Walker, who along with his wife Bella, runs free weekly mantra meditation classes in Aberdeen.
"When people think of meditation or yoga they think you have to empty your mind on command," said Neil.
"But if you've ever tried to do this, it's extremely difficult.
"Mantra meditation uses sound to relax and gives you something to focus on."
The couple have been practising this style of meditation for 15 years and have travelled all over the world studying yoga and different holistic lifestyles.
"We've done courses where you meditate for six hours a day in India," laughed Neil.
"But it's just not transferable to Aberdeen and to normal working life.
"The first technique we use in our classes is guided breathing.
"Something as simple as this makes a big difference as you obtain up to 20% more oxygen to your cells by breathing deeply through your nose.
"And for me, relaxation is a side effect of deep breathing.
"You'll notice that breathing through your nose fills your whole body, unlike breathing through your mouth.
"Most people have forgotten how to do this, let alone how to take care of themselves in other ways and make relaxing a priority.
"Scrolling through Facebook or having a glass of wine might feel like it de-stresses you, but it's not the same as true relaxation.
"In mantra meditation we use traditional music and sound to give people's minds something to concentrate on so they can really switch off.
"Lots of people are quite shy when they come to their first class.
"Often they come to us when they have tried everything else and are struggling with depression, insomnia, anxiety or other conditions.
"Our society often tries to cure everything with a pill, but that doesn't get to the root cause.
"Just feeling relaxed and in control can do wonders in this aspect."
And perhaps our four-legged friends can help too, as countless studies in recent years have recognised the physiological and psychological benefits of human-animal interaction.
As well as bringing a smile to our face, the use of therapy dogs to reduce blood pressure, relieve stress and ease anxiety has been well documented.
Diane Wood, who lives in Oldmeldrum, can vouch for this, and alongside her seven-year old golden retriever Breagh, is part of an innovative project designed to help alleviate student exam stress.
"I co-ordinate the Paws Against Stress programme in the north-east," she said.
"We organise events with different universities where students can book a slot to come in and pet the dogs to de-stress while studying.
"We did a session last week at Causewayend View student accommodation in Aberdeen which was just fantastic.
"It's getting to exam season but the event had such a wonderful, chilled vibe.
"By the end of the event, all the dogs were lying down and half the students were among them!
"This initiative started in Aberdeen about three years ago but I've been working in various capacities with Canine Concern Scotland Trust (CCST) and the Therapet Service for 17 years now.
"The charity have been holding 'Paws Against Stress' events with universities and colleges all over Scotland since March 2013.
"I set up a team of CSST Therapet in Inverness in 2000 before moving to Aberdeen a few years later and absolutely believe that dogs can help people of any age to relax and de-stress.
"We visit hospitals, care homes, hospices and lots of other places.
"Making the effort to walk Breagh is where I relax the most, but even something as simple as stroking her ears can be relaxing for others."
So while you might have heard that a little bit of stress can be good for you – powering you through a long day at work or boosting your workout – don't write off a bit of quality R&R as a waste of precious time.
Some specialists argue that stress is our biggest health concern, with countless research reports linking it to endless complications from heart problems to dementia.
In fact, a small study which examined the role of stress in seizures found that people are often misdiagnosed with epilepsy when in fact learning helpful relaxation techniques may be a better solution.
And although you might still end up racing to meet deadlines at work on Monday, or feel frazzled after juggling work, childcare and other commitments, it's clear that making time for yourself is a priority which you shouldn't feel guilty about.
After all, perhaps relaxing is just like any other skill – if we don't use it, we lose it, and then where would we be?
I'm a worrier
I struggle to switch off
I'm too busy
My job
I am too stressed or anxious to switch off
My children
I have too many people relying on me
I suffer from anxiety
My partner
I just don't really know how to relax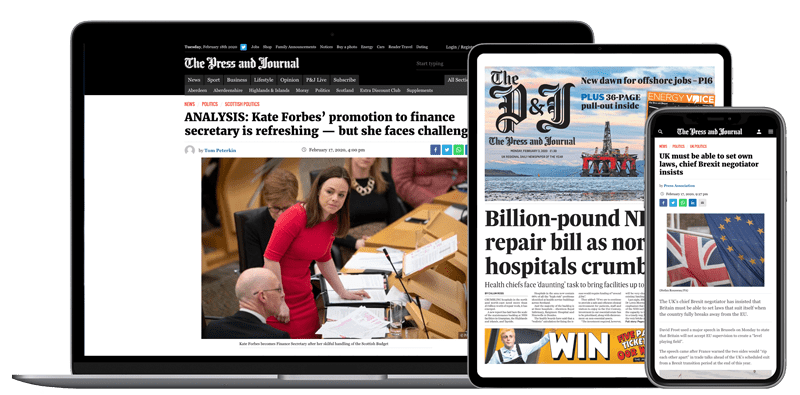 Help support quality local journalism … become a digital subscriber to The Press and Journal
For as little as £5.99 a month you can access all of our content, including Premium articles.
Subscribe